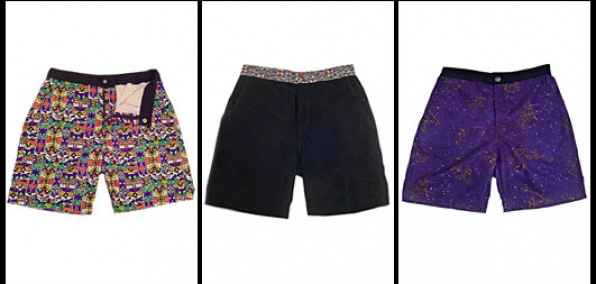 There you are, lying on the beach.

The sun is blazing, but your towelmate is busy trying to pinpoint the constellation Andromeda.

There it is. Right between your waistband and your thigh.

Consider the ramifications of Pangea Swimwear, a new LA-based line of swim trunks printed with traditional designs from far-flung corners of the earth and its immediate galaxy—available for online preorders starting today.

They're trunks designed by two friends in Venice. Let's just say they're a couple of guys with a lot of stamps on their passports, and they aren't convinced your spring wardrobe is totally complete—not until your nether regions can educate fellow beachgoers about the South African Ndebele tribe's ritual wall paintings, Moroccan Berber carpets and ancient solar system maps.

So visit the site. Preorder some trunks. They dry quickly, and the mesh inside is superfine. (It's a comfort issue.) The guys expect that they'll be ready to ship your order in early May, right around the time constellation-swim-trunk season comes back with a vengeance.

You'll have to forgive anyone who points a telescope at your shorts.