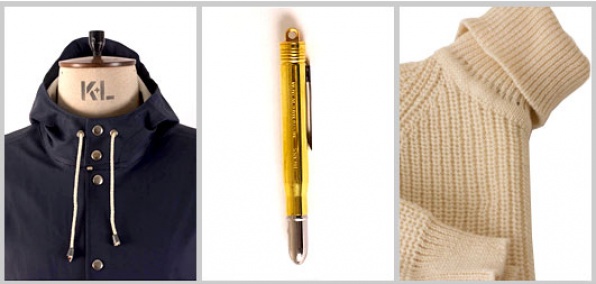 It's still cold. We just checked outside.

Meaning it's as good a time as any to order warm things for your body and other things that aren't for your body but you want anyway.

Free country and all.

Cue The Shopkeeper Store, an English gentleman's prized stash of dashing wearable items, available now in Internet form.

Last fall, a Brit with spectacular taste gathered some of his favorite things (spoiler: he loves French work jackets and folding knives) into a single London store. The only problem: your body had to be there to wear them. But now, you can visit it through a computer, which doesn't require your body to do anything.

It's the kind of stuff a Hemingway protagonist would be into. Thick wool turtlenecks hand-knit on Irish islands. Brass pens from Japan that look an awful lot like bullets. Stainless-steel utility knives used by the British Army.

They'll even set you up with some smashing Swedish rain jackets for springtime.

We heard it rains that time of year.