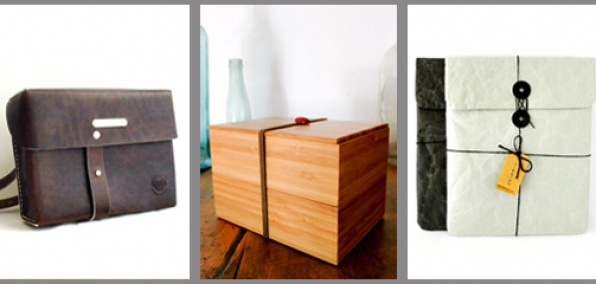 Well, this is it.

Winter's homestretch.

Hopefully, it'll be smooth sailing from here on out.

Still, we just wanted to make sure you're all stocked up on felt piggy banks.

Other things, too...

The kinds of things you'll find at Baum-kuchen, a virtual bunker filled with all manner of brass bookmarks, calf-leather belts and other random-but-still-kind-of-necessary curiosities, online now.

This is the doing of a husband-and-wife duo who live out west. It's a mix of their own handiwork (giant world maps in wooden frames...) and other people's handiwork (leather satchels handmade in Germany...). No rhyme. No reason. Just conversation pieces and the future tools of your everyday trade.

So don't go into this with any motives. Just have a look around. Ponder things like denim work aprons and bamboo bento boxes and Japanese paper iPad cases.

And when they arrive, you can go one of two ways:

1) Don't open the package.
2) Open the package.

The first one's a trick option.