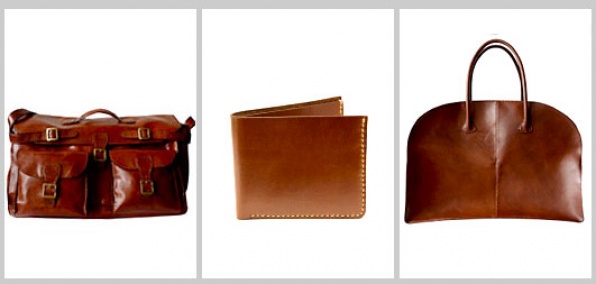 It's happening now, even as you check your email.

Leather.

More specifically, the kind from Restrepo Leather, a Bogotá-based cowhide whisperer ready to ship all manner of excessively rakish belts, wallets and weekender bags to your door, online now.

Some time ago, a husband and wife looked for one good reason not to move to Bogotá. Or not to use leather from family-run tanneries to build beautiful objects made of cowhide entirely by hand. Naturally, they didn't find one. So here we are.

Everything is leather. The best kind of stuff you can turn leather into. You've got seven-pocket wallets. Supple suede belts. Empanada-shaped overnight bags and formidable weekenders with a buttery-soft goat-skin lining. Let that part sink in a little bit. Buttery-soft.

Anyway, you can pick the colors of the outside leather and the inside lining. Maybe you'd like your weekender in an all-business shade of chestnut with an electric-blue lining. Something that says you work hard but still find pleasure in electric-blue linings.

And if you've got your own ideas on color, stitching and design, they'll work with you to build an entirely custom product from the ground up.

Let's not go with pants.