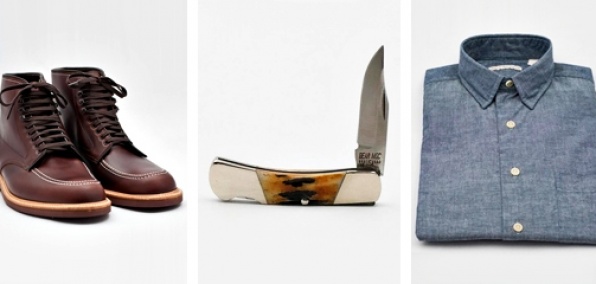 We don't know what you're thinking.

But we do know what you're not thinking.

And that's "Man, I would hate it if some perfect new boots landed on my desk right now."

So just keep on not-thinking that...

Because here comes Winn Perry & Co., a Portland-based source of impeccable boots, belts and other things essential to your dappery, online now for the first time in its short but illustrious existence.

Apparently people in Portland love this place. Because it's one of those spots filled with Alden boots, Levi's Vintage jeans and bone-handled pocketknives. But now that they've got this website, we trust you'll find it pretty lovable, too.

It's great timing, what with the whole late-winter/early-spring thing coming up right around the corner. You could pick up some kudu-leather chukkas that are perfect for the fluctuating temperatures. Or one of their New England Shirt Company button-ups that are ideal for unpredictable office thermostats.

And if you're into this kind of thing, they've also got a bunch of key-chain-sized whistles made of staghorn.

You would, Portland.