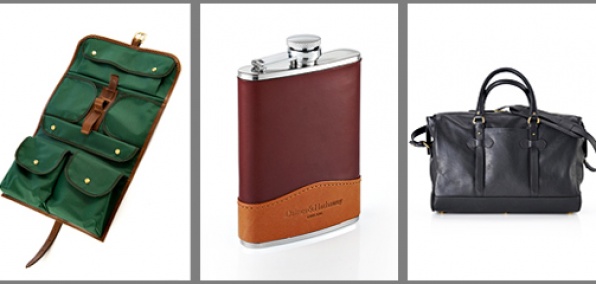 If practice makes perfect...

Imagine what 92 years of practice makes.

Pay your respects to Daines & Hathaway, a near-century-old guild of expert leathersmiths who couldn't be more British if they tried, online now.

These guys have been tanning, cutting and hand-stitching cowhides into bags and other non-cow-shaped items since... well, a really long time ago. And now that they've got this website, you've got a direct line to all of it—the overnight bags, the billfold wallets, the leather-wrapped flasks and accompanying leather-wrapped cups. (They're still working on leather-wrapped whiskey.)

It's a lot to take in. But if you're going to start somewhere, start with their iconic Military Wet Pack (left). It's a dashing bridle-leather-strapped dopp kit that's both waterproof and an exact replica of the ones British soldiers used in the 1920s.

So, yeah, it's seen some sh*t.