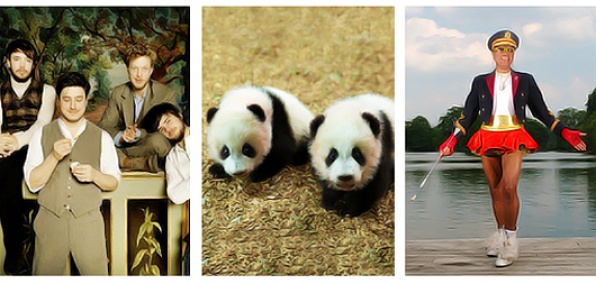 Before we swan-dive headlong into 2014, let's take a moment to remember how we got here. There were proud moments. Not-so-proud moments. Moments that were so bizarre they can only be understood quantitatively.
Oh, you'll see...
Consecutive games the Braves won during the infamous
Waffle House Streak
:
14

Chance that streak's inevitable end contributed to their decision to
jump ship to OTP
:
23%

Years the 400 tollbooths existed
until being removed
last month:
20

How much you miss them on a scale of 1 to 10:
–12

Times
Mumford & Sons
were asked to put their cameras away before getting forcibly removed from the Clermont Lounge:
many

Probability one of them was wearing suspenders:
100:1

Giant pandas
born at Zoo Atlanta
(making them the first twins to be born in the US since 1987):
going with 2

Pretty-damn-cute factor of giant panda twins:
going with like a million

Interview requests an Atlanta woman got after revealing she was the
voice of Siri
:
400+

Reese Witherspoon
arrests on Peachtree Road:
1

Baton Bob
arrests on Peachtree Street:
also 1

Who wore it better:
Baton Bob
It's... kind of his job.