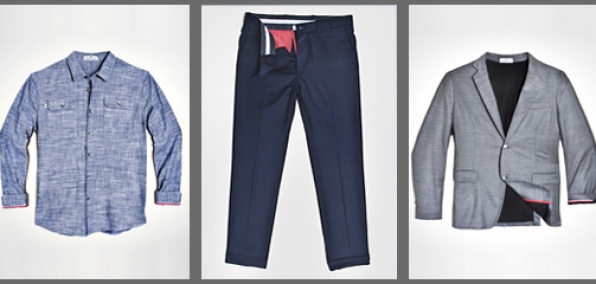 Over the next couple of weeks, you're going to wear a lot of interesting things.

Many of them will be knit by an aunt and feature a reindeer.

And they're going to be uncomfortable and restricting and itchy and hot and basically the exact opposite of this stuff.

This stuff: Parker Dusseau, a San Francisco–based maker of dress clothes you could ride a bike in, online now.

What you've got here is the basic basics (chambray shirts, oxfords, chinos) made better. Your button-downs are more breathable. Your pants have a discreet internal cuff. And everything is quick-drying. Which is critical in the event of an unfortunate eggnog incident.

Oh, and in addition to the shirts and pants, these guys also make a full suit with ventilation zippers on the arms, hidden reflective piping on the collar and a wind-resistant triple-button enclosure. It's more than capable of handling any sort of moderate-to-severe physical activity.

So your holiday party is in play.