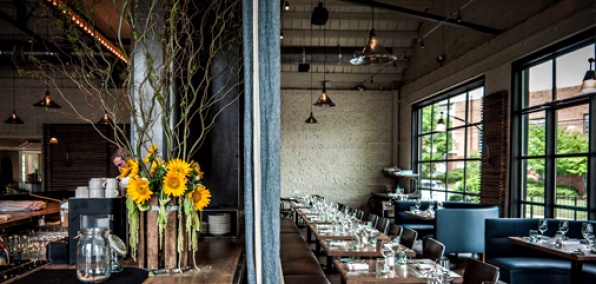 Sometimes you just want to be around a big group of friends.

Holidays. Birthdays. Wednes... days.

So with that in mind:

Gather around for Gather, a new website that lets you choose local venues to hold any-size events in, select and personalize menus, and make reservations at breakneck speeds, in private beta and taking early invite requests now.

Here's where we regale you with three ways to use such a thing...

Throwing a going-away party for summer.
Start by reserving Two Urban Licks' bocce court. And the Optimist's putting green. And Murphy's patio. See, it allows you to hold multiple spots without fully committing right away. Which somehow really speaks to you.

Watching the Falcons with 200 friends.
Pick an away game. Then use that date to instantly search for places that can accommodate a couple hundred people (Double Zero, White Oak...). The results: venues you can buy out, along with the minimum price required to do so. Noticeably absent: the maximum price.

Starting Halloween night off right.
October 31. It's coming. As is the need to find somewhere that's conducive to your pre-Halloweening needs. For starters: food. Hey, look, everybody's menus are listed right there. And King + Duke has smoked-bone-marrow soup.

Halloween. Get it?