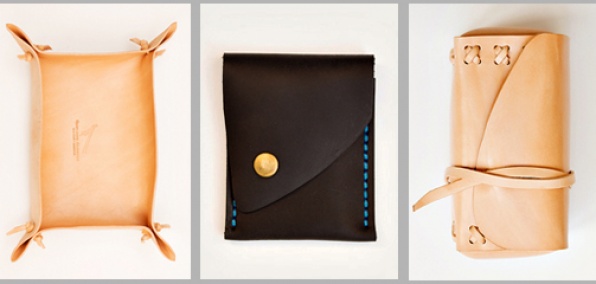 You've got your hair guy.

Your suit guy. Your shoeshine guy. Your palm-frond-fanner guy.

You're... still missing a guy.

Because today's the day you meet your random-fantastic-leather-wallet guy...

Put a crisp Lincoln into Headlands Handmade, the intriguing new line of leather-accessory handsomeness that's handmade, with just two hands, attached to the same one person, who lives down in Dana Point and just... likes making wallets. It's all available now.

It's not that there's anything wrong with a slick, basic brown wallet you'd find at a nice department store. It's just that...well, you know. Status quo and all that.

What you've got here are simple, sturdy, waiting-to-get-used-so-they-can-start-aging-fantastically wallets. And a dopp kit, with a rustic leather tie instead of a zipper. And a vegetable-tanned-leather valet tray, which is basically the perfect thing to put by your front door—so it can meet its destiny as the great-looking thing you now dump all your keys and spare change into.

Everything looks like something you might've gotten from your grandfather, and everything's made to order in a couple of weeks, one at a time, and only with leather from either Chicago (Horween) or St. Louis (Hermann Oak).

And only thread from Maine.

The thread capital of the Western Hemisphere.