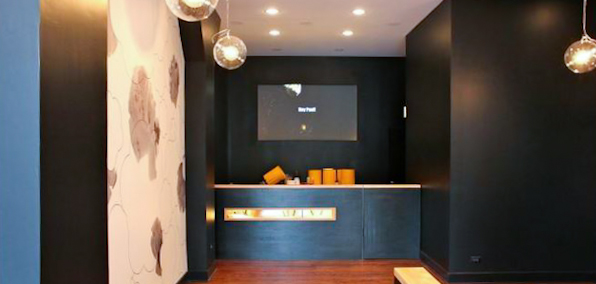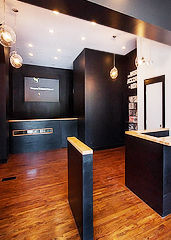 Big news today from the world of snacking.
It just got vastly easier to buy popcorn flecked with edible gold.
Yes,
Berco's Popcorn
, the popcorn empire famous for its
Billion Dollar Popcorn
, has opened the doors on its first stand-alone shop today in Lincoln Park.
Oh, we know—that Billion Dollar Popcorn thing is a bit of a gimmick. But if you ever want to drop a cool grand on a tin of the stuff (or $5 for a single kernel), it's good to know it's here.
The space has everything you've never come to expect from a popcorn joint: video displays. Modern lighting. The scent of wafting truffle butter on the
Way Too Expensive White Truffl
e popcorn.
Kernel-wise, you've got a lot of options. You could go plain. That's a fine option. But... so is getting popcorn flavored with Pig Powder—the savory dry rub from Chicago q. There are also secret recipes like the caramel-and-dark-chocolate
Black Label
to be had. But you have to know to ask. Which you now do.
After you place your order, it will be popped fresh. You'll know it's ready when you see your name appear on that video projector—which, by the way, will be put to good use during upcoming nighttime movie screenings with cocktails and all-you-can-eat popcorn.
It's the blockbuster snack of the season.