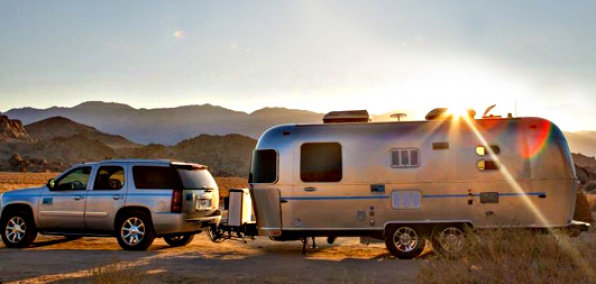 Congratulations, you've almost made it through the workweek—and you still haven't thrown up your hands, hopped into a gleaming Airstream and hit the open road.

Why not, is the question.

Here're the keys to Airstream 2 Go, a new local service renting decked-out Airstreams for your next road trip, available now.

In short, this outfit is making it really easy for you to bring the whole retro-futuristic-road-trip scenario into reality—they've got a fleet of nice-looking new trailers ready to go. Important facts: they come attached to an SUV, they're stocked with gas grills and iPod docks, and, most importantly, they're... not Winnebagos.

What you do on this thing is up to you—the 23-footers sleep four, the 28-footers handle six, and you can have one as long as you please. And if you don't want to bother planning a trip, they've got turnkey itineraries that'll get you from Yosemite to Santa Barbara to home, with all the reserved spaces and surf lessons you could want along the way.

Apologies in advance to your Instagram followers.