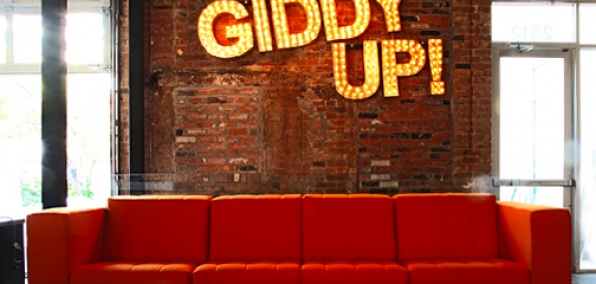 Rules.

You test them. You bend them. You gently massage them to the point of breaking.

And sometimes, well, you just completely rewrite them...

By playing unsanctioned bouts of Dom Pérignon pong.

Yup, that's a thing now.

Welcome to Concrete Cowboy, an anything-goes party spot for drinking, dancing and unabashed rowdiness, slated to open on Cedar Springs in the middle of next week.

If ever a place was everything to everyone, this would be it. You've got your sports fans covered (flat-screens anchor the bar and 115-inch projection screens line the brick walls). Your just-here-for-the-drinks friends are occupied (think pickle-backed whiskey). And your club-goers are appeased with a DJ, dancing and heaps of champagne.

So check a box and step inside. Head straight to the four-sided bar and grab a frozen margarita. Or a lemon drop rimmed with Pop Rocks. See what feels right. Then slide toward the back, past the beer pong table (though "beer" is just a suggestion) and onto the plush orange couch. Set your drink on a table fashioned from a tractor tire mold and take it all in. Or stand on that table and dance (it's sort of encouraged here).

And down the road, expect Sunday brunch parties with whole roasted pigs on the patio.

Also, a delightful salad bar...

Nope, that's a lie.