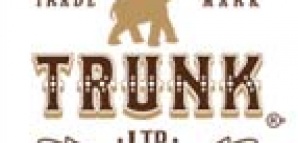 Who could forget the first time you rocked out to the Rolling Stones live, got to second base with your girlfriend as Springsteen shouted "Born in the USA" or smoked the reefer (and maybe inhaled) in the infield of the Mötley Crüe concert?

Those days may be over (for some of us) but now you can relive those special moments thanks to Trunk Ltd.'s original concert tees.

Unlike the ubiquitous vintage "style" rock tee, this is as close to the real deal as you can get—Trunk has acquired the licensing rights to original concert T-shirt designs from as early as the '60s, slapping them onto buttery soft, wash-beaten shirts sealed with a patented double seam. Starting this summer, Trunk will number their limited edition shirts, producing as few as 100 for private reserve styles.

The price of nostalgia might be a little higher than the $20 tee originally sold at the concert (the 1967 Beatles "Fab Four" tour tee: $90; the 1983 AC/DC "For Those About to Rock" tour private reserve tee embedded with Swarovski crystals: $275). But trust us—the attention and conversation (not to mention rubbing) you seem to get from wearing one of these high-grade shirts are well worth it.

Trunk is always adding new artists, so we continue to hold out hope that the T-shirts from the 1989, Milli Vanilli "Baby Don't Forget My Number" tour will one day soon be released.