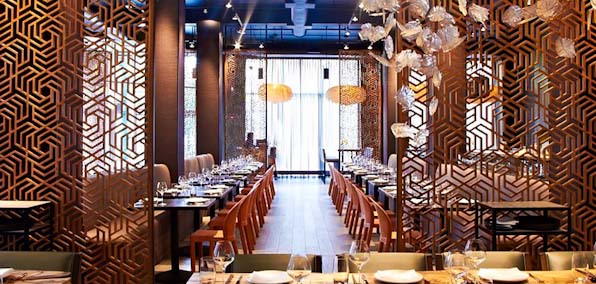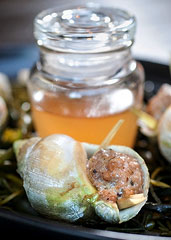 Pandas: lovable. Ferocious when they have to be. Eat bamboo.
So... not that different from you. Though you usually order a cocktail first.
Speaking of which:
Embeya
, an elegant harbor of Southeast Asian adventure dining, is now open in the West Loop. Here are four key things to know.
You'll like their wood.

They've got lychee-wood-framed giant mirrors. A Thai bookshelf that's been turned into a bar. A giant tamarind-wood table from Bali. On the menu: sake-and-mushroom-braised young bamboo, in case you're feeling panda-ish.
The best seat in the house: the bar.

There's a five-top chef's table at the end of the bar. Your foodie friends get stellar views of the kitchen grilling their short ribs, and you'll explore an alternate universe where Manhattans are made with plum juice and martinis are made with basil and smoked-heirloom-tomato water.
99.9% of the dishes are not on fire.

As you're settling into a Kona kanpachi and summer rolls with thick cubes of pork belly, suddenly you'll see a flame. It's just the scallop—served in its shell, suspended above a small bed of flaming pebbles. So don't panic.
Lychee nuts. Yes. Lychee nuts.

For dessert, French pastry is an option. But peeling raw lychee nuts and popping them into your mouth is particularly satisfying. Though if your date insists on doing it for you, don't protest.