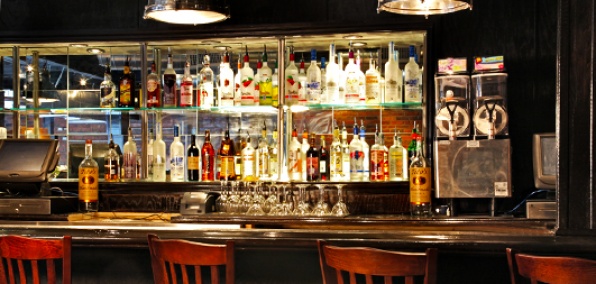 Hey, three-day weekend.

Terrific.

And this time around, you've actually got something to look forward to when it's over.

Something besides a four-day workweek.

Something like... drinking cold beers on a patio. Or a balcony. Or both.

Introducing 6th Street, a two-story, Austin-inspired watering hole with three bars and one unobstructed view of Uptown, slated to soft-open Tuesday.

Austin is great. Good bar scene. Craft beers. Lots of patios. But... terrible commute. So lucky for you, all those things are now bundled into this Uptown establishment. The kind of place with exposed bricks and industrial ceilings. Or, more importantly, the kind of place with three separate bars and a wraparound balcony.

Which means next week, when you're in the market for an Alaskan IPA and a Reuben (or maybe a Tank 7 and crab cakes), come here. Past the patio and into the first-level space of dark wood tables and stools. Grab a traveling beer from the barman on your left, then head upstairs. What awaits: another bar. Plus that wraparound balcony. Hang there for views of Cedar Springs/whiffs of cedarwood.

And with the Cowboys' season starting Wednesday, you'll need somewhere to watch the game. Somewhere with lots of TVs. Somewhere... oh right, like this place. They've got 30 of 'em.

That should suffice.