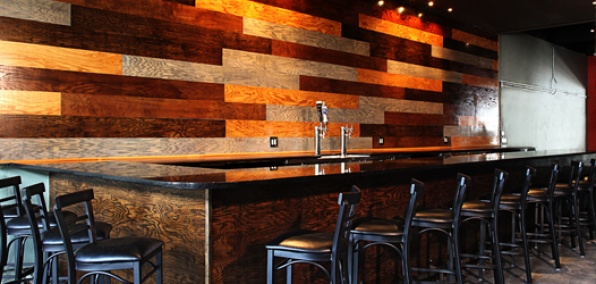 It's midnight.

In Bishop Arts.

And you require beer.

And that's a problem.

Because bars, well, they don't exactly exist in Bishop Arts.

Which, yes, totally crazy. Seems like a thing somebody should fix.

Sometime this weekend would be nice...

Introducing Oak Cliff Social Club, a long overdue neighborhood haven for beer and billiards, opening this weekend in Bishop Arts.

This place right here, coming to you from a Three Sheets alum. So imagine that. Only a bit divey-er. In the best possible way. There'll be Texas brews on tap. And broken-in leather sofas. And a pair of pool tables for those times when you're not occupying the broken-in leather sofas.

So one night soon, you'll be stepping out of Hattie's after an extra-vigorous pork bender. And you'll require just one thing: a bar that's open. Check. Finally.

Now head through the unassuming entrance on Davis Street to find a long granite bar on your left. This is where they keep the cold ones. Go there. Grab a St. Arnold Lawnmower before sliding along the multicolored wood-paneled wall toward the back. Deposit your date in the billiards cheering section (also known as a "couch") and call next at the tables.

While you wait: pizza. They're serving it up here late-night. You know the kind. Slightly charred. Slightly crispy. Pairs up perfectly with a pitcher.

And we don't mean Yu Darvish.