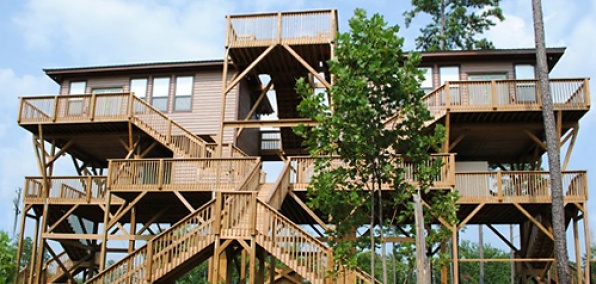 It's been a while since you've gotten sick.

And when we say sick, we mean "sick."

Friday seems like a good time to come down with a disease that may or may not be curable. Like Stendhal syndrome. Or polio.

Coincidentally, Friday also seems like a great time to launch an ATV off a ramp.

Presenting Moto Mountain Park, a North Georgia fantasyland filled with the type of activities that tend to separate shoulders. It's been hiding in plain sight for a while now, and it's waiting...

In a gigantic nutshell, this place is basically a mountain-tucked fortress littered with stunt-ready motocross trails (think Excitebike, but dustier), dirt ramps, a thousand feet of zipline cable and one massive mud bog. (Bog: great word. You don't get to say it enough.)

So yes, this is a long-weekend type of thing. The sort of adventure that begins with a road trip. And right before your destination, a pit stop at Motorcycle Bob's (not his real name). This is where you'll rent everything you need for the weekend. Four-wheelers, helmets, gauze. Then: to the tracks.

Or, if you'd rather just spend a few days holed up around a wet bar in a cabin on stilts, they have one of those, too. It's available for rent. As is the entire 76-mile park if you so desire...

... and have a propensity for really overdoing things.