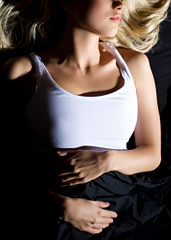 On any given day, a trip to the aquarium can be a bit... trying.
Screaming children. Hordes of tourists. Dinner at Café Aquaria with your grandparents. At 4:30.
Which is exactly why you're going to bypass all that and show up at night instead.
Oh, and bring a pillow.
Welcome to the
Adult Sleepover
, a full night of cocktails, live jazz and sleeping with whale sharks in the largest aquarium in the world, accepting reservations now for Friday night.
It's kind of like that movie
Night at the Museum
. Except everything's already alive. And it's an aquarium instead of a museum. Anyway, after recruiting an adequately adventurous sleepover partner, you'll scoop up your finest Egyptian cotton sheets (and maybe a toothbrush) and head to the aquarium around 7.
You'll exchange pleasantries with your future bunkmates (yes, you'll all be sleeping in the same room). Take a behind-the-scenes tour or two. Grab a casual dinner. But then, just as you begin to get your bearings, a jazz band fires up in the atrium, cocktails begin to flow and beluga whales start synchronized swim-dancing for your amusement. (No. No, they don't.)
When the dust finally settles, you'll grab your mattress (they'll give you one) and escort your accomplice into the most Zen-like impromptu bedroom the world has ever known—the Ocean Voyager exhibit after dark. Your night-light: 6.3 million gallons of deep blue water teeming with manta rays, giant grouper and whale sharks.
You need to get one of these at your place.