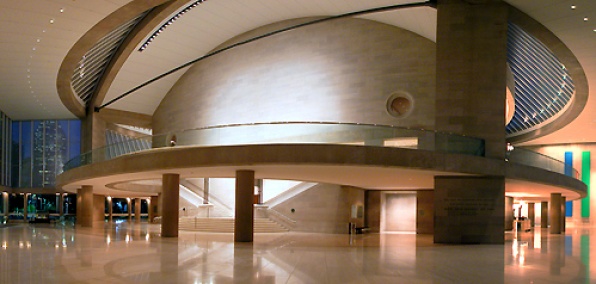 You can't wait for Halloween.

Your bathroom is equipped with a working strobe light and fog machine. You've got 100 chocolate-covered Cinnabons ready for trick-or-treaters. And your Blue Bloods costume is coming together now that you've grown a Tom Selleck-style mustache.

Now you just need to watch a scary movie. In a place that usually does classical music...

Say hello to Psycho at the Meyerson Symphony Center, tastefully scaring the pants off you this Friday at 8pm.

It's basically just like watching it on TCM from your couch, only the screen will be slightly bigger (a full-size big screen), and every Hitchcock-ian plot twist will be accompanied by the complete Dallas Symphony Orchestra playing Bernard Herrmann's classic score from the film. (It'll be a little bit like that time in El Paso when you watched Three Amigos accompanied by a full mariachi band.)

And then afterward, you'll be able to experience the debut of the center's Coda Lobby Lounge—what we're calling the biggest cocktail lobby in Dallas. In addition to the sweeping two-story views of the Arts District, it'll have a full bar, cocktails like chocolate raspberry martinis and complimentary post-show tiramisu.

Nothing says frightfest like tiramisu.