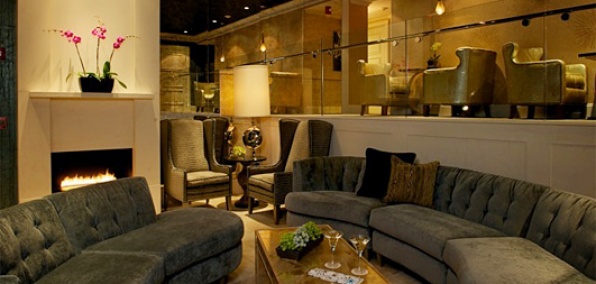 Pre-gaming.

Ideal before a big night out, and best when done someplace with strong cocktails and a hip vibe.

And if it happens to go down in the newest boutique hotel around, well, all the better.

Introducing Simple Truth Lounge, the intimate cocktail den in the lobby of the brand-new Hotel Veritas, softly opening this Sunday in Harvard Square.

So say you're out in Cambridge with a couple of friends, or even a first date, and the mood seems right to get the night under way within a small space—a couple couches, a few cocktails, a fireplace. And a little off-the-beaten-path.

Just head over to the Hotel Veritas and grab a spot on one of the two couches in the cozy 16-seat lobby-lounge. You'll sip on drinks like the Moscow Mule (vodka, ginger beer, fresh lime) or even an Old Fashioned made with Berkshire Mountain whiskey, while noshing on charcuterie like Wild Boar Sopressata and a selection of Vermont, Connecticut and New York cheeses, all supplied by Formaggio Kitchen down the road.

And you'll also be happy to hear the front patio will be open as well, should the fine weather call for a few stiff drinks in the open Cambridge air.

Which it probably will.