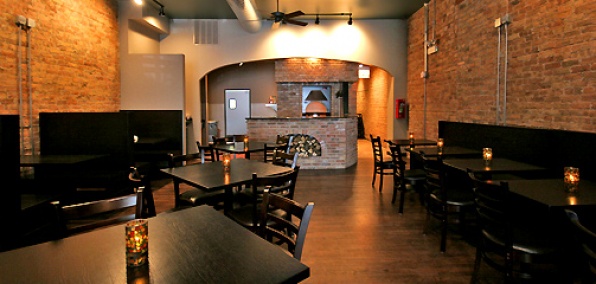 As you know, it's always about the journey, never the destination.

So suit up, strap in, or do whatever it is you do to prepare for another mission in your ongoing pursuit of that mythical beast known as the perfect pizza.

The newest contender: Pizzeria Serio, a house of brick-oven-fired pies opening tomorrow in Roscoe Village.

Like all the best pizza joints, there's really nothing too flashy about it. Just some exposed brick walls, shiny ductwork and a bar that will remain dry until a liquor license comes through this summer. So that bottle of Barbera d'Asti you always carry in your back pocket pays off again.

The main attraction is the fearsome 800-degree oven, turning out eight kinds of 14-inch specialty pies, from basic margherita to the Meat Your Heart Out (with pepperoni, sausage and Canadian bacon). It also promises authentic New York-style pizzas in the heart of Chicago. Score one for having big doughballs, we guess.

This will be a good choice after a day at Wrigley, if you crave a pie that's a little heartier than, say, Spacca Napoli's, but a little chewier than the traditional Chicago thin-crust, falling within a strictly regulated crustiness zone that Giuliani enacted into law in the late '90s.

We're happy to report that the Supreme Court just upheld it.