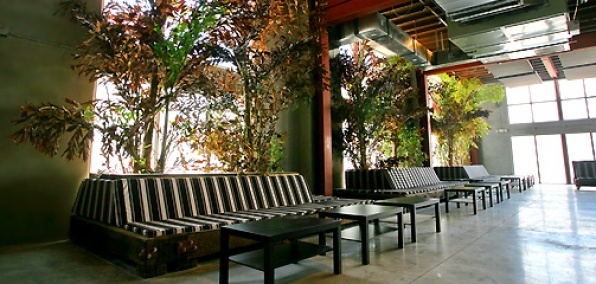 It's the weekend, and you're probably ready to saunter off to the beach with some woman named Kelly. Or perhaps some man named Kelly.

Either way, we first wanted to tell you about where you'll be watching your next concert.

Meet Grand Central, a new lair of live music and so-hip-nobody-knows-about-them cultural events, now fully open downtown.

Brought to you by the folks behind Poplife (the event-promoting outfit that introduced you to acts like Le Tigre, Peaches and MIA), Grand Central is a no-frills space where you'll go to soak up the latest indie band from New York or that obscure Scandinavian DJ with the tattoos.

Like we said, it's nothing fancy: a big space with a few bars and the usual well and bottled-beer offerings. But it could be the perfect backdrop to a night spent shoulder-to-shoulder with hipsters, gallerinas and mustachioed downtowners (generally speaking, the more facial hair, the better the party).

In June they'll have the up-and-coming band Surfer Blood, and this Sunday they'll be featuring a film made by the band Animal Collective—which is officially described as "a dense and surreal layering of audio and visual elements that eschews conventional narrative to create a visceral, immersive experience."

In other words: pre-party.