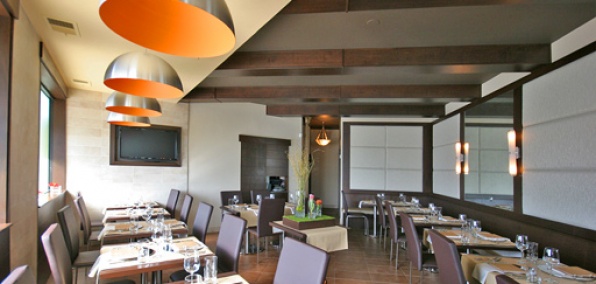 The world is a small and funny place. Your favorite French bistro is in Saigon. You swear the best curry comes from a corner shop in Dublin. And you love what the chef at the Four Seasons in Dubai can do with pasta.

Or did. Because that chef is now conveniently located in Logan Square.

Welcome to Accanto, a snug, sexy—and, for now, BYOB—cove that happens to be helmed by the kind of talent usually reserved for royal princes, rock stars and dignitaries. You, naturally, were next on his list.

How this Milan-born chef—who also happens to have earned a Michelin star—was brought to this neighborhood is a strange and wonderful tale, involving two sisters, a dream and lots of hand-rolled pasta. So, basically, the plotline to all the best Italian stories.

You'll come to think of Accanto as one of life's little necessary indulgences—something about an almost-impossible-to-find almond-crusted Indonesian tuna that has a way of perking up your day. And when it happens to be Friday—which reminds us: today is Friday—and your date craves Milanese glitz (stainless steel lights, ostrich leather table accents) to go with your Sicilian saffron risotto and Colorado lamb shank, this is your place. Televisions will also cycle through images of the vintage Italian movie posters that were made for classic Hollywood blockbusters.

Keep an eye out for Il Transformtinos.