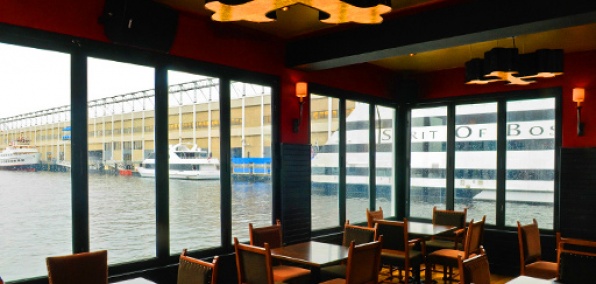 It's time to confess your sins.
Namely that on nights like tonight, you've been known to enjoy a good beer. And a fine whiskey. And the company of a lovely booze-swiller. Or 40.
And we know just the man you can speak to about these weaknesses: introducing
The Whiskey Priest
, your new altar of beer, whiskey and Irish bar fun, soft-open now.
Replacing the old Seaport Bar and Grille, the Whiskey Priest is very similar to the bar U2 would design: a big space (fits 360) with a long bar (seats 42) full of beer (22 taps, from Rapscallion to Radeberger) and more than
a hundred whiskey options
(everything from 25-year Talisker to something called Erin Go Bragh).
But it's not just a drinking den: there's plenty of leathery booths to slide into for a burger or trotters (pig's feet), and there'll be live bands playing under the giant Celtic cross lighting fixtures (famed U2 cover band Joshua Tree is booked for next Friday... no word yet on famed Cranberries cover band, the Cran-Grapes).
And a few weeks from now, when you're ready to go next-level, you'll want to climb a few steps to the monstrous roof deck, where you can stand in awe of skyline views of downtown and the windy harbor below as you knock back a cask-strength Macallan.
No cannonballs, please.