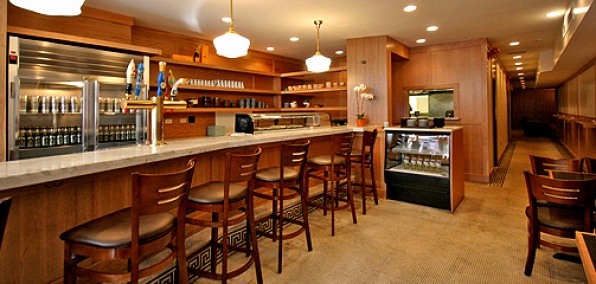 You have your own table at some places. Your own barstool at others.

But until you have your own personalized sake cup waiting for you, well, you don't really belong. So shake hands with Masu Izakaya, opening this week.

Located in the vacated Minnie's space in Lincoln Park, this is a sanctuary of simple, honest Japanese cuisine—a maple-lined throwback to the time before cream cheese infected your maki and crab was spelled with that regrettable k.

For the first few weeks, it will be BYOB, but eventually you'll walk into what is basically a Japanese pub, the type of loosened-tie sake den where salarymen would throw down in Tokyo. Tell the bartender to pull your personalized masu—a square sake cup—from the shelf where it's stored for safekeeping (you'll have to write your name on it). He'll pour until it spills over, in a traditional sign of hospitality. Domo arigato indeed.

You'll spend your evening enjoying a little taste of tempura, a little sip of miso, a huge swig of Japanese whiskey. Start at the bar with some agemono—which includes Japanese fried chicken—hang out, maybe switch to Sapporo on tap, maybe delve into some beef bacon yakatori, maybe a little fish, maybe more sake...

Okay, definitely.