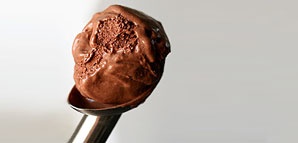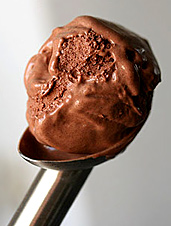 You've never asked for much from St. Patrick's Day. A little corned beef. A cold green beer. A few intimate moments with a sassy redhead. Or failing that, a surly leprechaun...
But maybe it's time for a new St. Patrick's tradition. You know, as long as there's still plenty of beer.
Introducing
Guinness Gelato
, now available at Paciugo in Lakeview, a cunning combination of Irish brewing, Italian churning and good old-fashioned Chicago-style St. Pat's excess.
The formula starts the way all great St. Patty's Day celebrations do: with a couple of cans of Guinness stout. They're mixed with whole milk and sugar, chilled and churned until a creamy consistency is achieved.
The result is the best (or at least the booziest) dessert you'll have all week. The first bite is rich and creamy—not unlike that first sip from a pint glass—followed in short order by that unmistakable bite of roasted barley. You'll instantly be transported back to that nice little Irish pub...in Rome.
But if that's not Eurozone enough for you, Paciugo is also breaking out its
Chocolate-Guinness Gelato
, which adds a touch of Belgian cocoa powder to the proceedings—the result is basically what would happen if someone dropped a scoop of chocolate ice cream into your pint glass.
It's a float you missed at the parade.