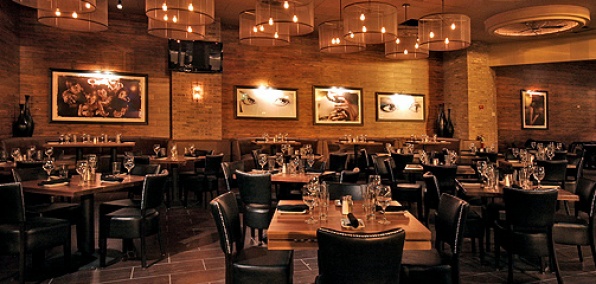 When it comes time to close the deal, you have a well-stocked arsenal of firm handshakes, disarming smiles, generous amounts of wine and thick slabs of meat.

And those skills also work on your clients.

So may we present Primebar, a classically handsome Loop tavern , slated to open by the end of the week for wining, dining and (most of) your other extra-conference room activities.

It's the kind of place where you can bring an irksome accountant for lunch (stick to your guns: room service and massages are legitimate billables), while buttering him up with hearty burgers, sesame-crusted yellowfin or the special bento box of the day (anything from maki roll to a chicken saltimbocca). The walnut walls and sepia tone have the gravitas you're looking for when it's time to say you're a straight shooter.

But in the evening, when you're reeling in another new client, there's upbeat electropop and black-and-white photographs of lanky things, all eyelashes and languor, lining the walls, overseeing your activities. Dark, curved booths behind the bar offer all the privacy you need for heated...negotiations.

There are 40 beers on tap, but also 35 wines served by the glass—and as you well know, sometimes it takes something red with a luscious mouthfeel that can really communicate why you're good to get into bed with.

Professionally speaking, of course.