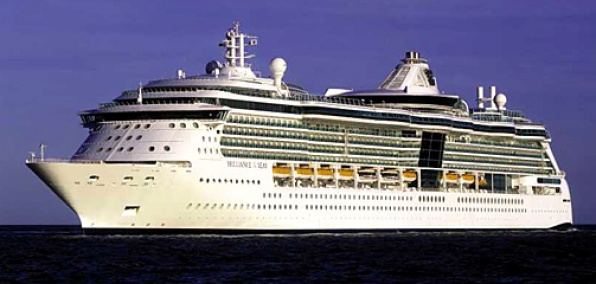 We're guessing you've heard of the Beatles.

You know, mop top guys. Nice suits. Sang "Yesterday." And, of course, they loved a good oceanic cruise.

At least that's how we remember it...

Welcome to the Beatles Tribute Cruise, a five-day tour of the music, films and female companions of the Fab Four—not to mention a few of the nicer spots in the Caribbean—taking reservations now.

Basically, it's five days on a boat with the world's foremost Beatles tribute band, with all the dance parties, acoustic sets and Day-Glo satin suits that that implies. It's got everything you expect from a large-scale cruise—casino games, Jacuzzis, a hellishly listing mini-golf course—but now you'll be sharing the space with 300 Beatlemaniacs (along with a couple thousand regular cruisegoers who might even prefer the Stones).

In between shows, you'll practice your karaoke skills over the Fab Four's original instrumental tracks, but the centerpiece is the band's three-set spectacular: a three-and-a-half hour parade of hits, including wigs, costume changes and a frighteningly accurate Ringo impression. And when the show's over, we suggest tracking down some of the '60s vets tagging along for the ride, including John's latter-day mistress, Ms. May Pang.

Just keep her away from the band.