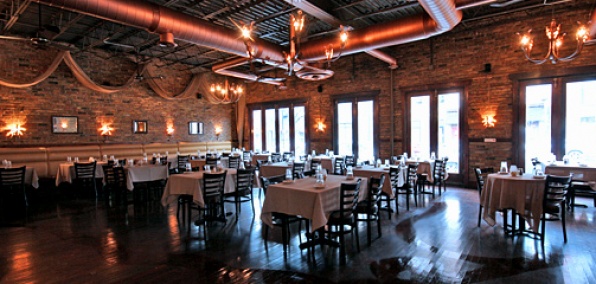 Ah, the rhythm of life. One night all you want is a solid, two-fisted hamburger. The next, your yen is for succulent and tender lobster dripping with clarified butter.

But some nights, life's rhythm goes a little haywire, and if you don't get a hamburger that's actually made of lobster, well, let's just say some bad things are going to go down.

But we're happy to report that help is on its way.

Introducing Corner41, a genial steak-and-lobster meets burger-and-ribs joint, catering to (most of) your capricious appetites, scheduled to open by next week in North Center.

From one of the former partners behind Cy's Steak & Chop House, which closed at this address last year, the refurbished space now offers you a warm front lounge for a saucy plate of the same Ribfest award-winning baby backs, a side of waffle fries and an ice-cold beer while you watch the Bulls game.

Enter the dining room, however, and you'll find a restaurant that's prime for candlelit adventures (taupe tablecloths, dramatic drapes—you know the story). And in the open kitchen, there's a chef putting the finishing touches on your juicy 12-ounce New York strip, seared sesame tuna in wasabi oil or honey-glazed salmon.

Of course, should your twains meet, there is that lobster burger (topped with lemon cream and served with sweet potato fries), as well as lighter touches like ostrich burgers and Oysters Rockefeller.

Because Oysters Trump would just be tacky.