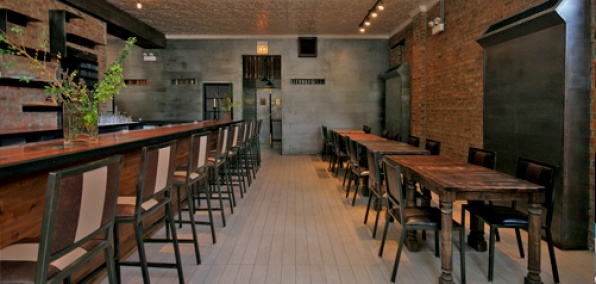 Your nights spent on Division Street have already become the stuff of legend. Now all you need is a destination that's suitably heroic.

So welcome to Folklore, for evenings filled with Argentinean grilling, the pisco sour to end all pisco sours, and the requisite amount of late-night Latin rhythm to help find your next Eva Perón.

First, some back story: this is the latest installment from the people who brought you Tango Sur and Ñ. They've been working on the spot for the past couple of years, but they're certain they're opening next Wednesday. (Translation: call first.)

With its original tin ceilings, imported Italian-tile floors, reclaimed beams and walls, Folklore feels like an old, sexy Buenos Aires street bistro where you'll prop yourself at the bar, elbows resting backward, with a bottle of malbec behind you—and leave those freshly muddled mojitos to your date.

But since the dining room serves until the wee hours, your Pampas-raised, chimichurri filet mignon can wait. The bartenders will be shaking up things like The 2012—a modern take on the pisco sour in which ancient Peruvian flavors get shot from a whipped cream canister into your glass. The Mayans and Incas would have worshipped it as a god.

After that, you'll power your way through a parrillada, a tableside-grilled bounty of steaks, sausages, sweetbreads, ribs and potatoes. There's also a salad.

No idea why.