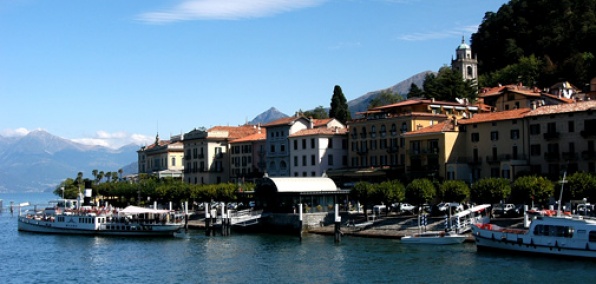 Ever since Clooney got that villa in Lake Como and started dating an Italian
model
, we know what you've been thinking: you're due for a trip to Italy.
And because we know you like to go big, we thought you should know about a new insane travel odyssey, courtesy of the guys behind much of the wardrobe adorning Celtics players when off the court, oddly enough.
Introducing
ECC EXP,
just launched with your extravagant travel sensibilities in mind.
ECC is planning one huge international blowout a year (because it'll take roughly 365 days to recover physically), and the first one is set for the land of Vespas, olive-skinned beauties and overly dramatic soccer stars.
Your itinerary reads like the sort of tear sheet 007 would get from M if he were ordered to go on holiday. Between stomping through Tuscany, Piedmont, Milan and Lake Como, you'll work in a concert from Italian superstar Andrea Bocelli, followed by a couple days of extravagant wining and dining as you tour the countryside in an Alfa Romeo, before finally landing at the Famiglia di Ferragamo estate, where you will, naturally, enjoy a private dinner with legendary shoe designer Salvatore Ferragamo from the friendly confines of his wine cellar (location, location, location).
The trip isn't until next July, but the 20 available spots just opened up, and we don't think they'll last too long.
Which gives you 10 months to clear your calendar.