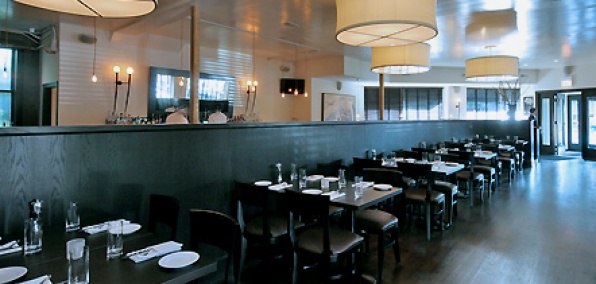 The siren song of a long weekend beckons from a distance. And while we don't want to rush you through it—you should enjoy all the BBQ-ing you can while you can—we do want to give you a reason to look forward to when it's over.

In short: Duck Confit Nachos.

Introducing Gemini Bistro, now accepting reservations to satisfy your post–Labor Day steak, cocktailing and canoodling needs in Lincoln Park.

Conjure all the sepia-toned images you can about a cozy neighborhood boîte, and you'll begin to sense what lies ahead, right down to a single Edison-style light bulb gently swaying over your snug clamshell booth. It will illuminate your path through an evening of sidecars, hanger steak frites and blueberry shortcake.

Yet, fittingly, Gemini has an even wilder side. Yes, it's wilder in the sense that the sconces are made from ostrich eggs and oryx antlers, the closest thing to a Dr. Seuss character Africa offers. But also because you can face down 32-ounce rib eyes, skillets brought to your table sizzling with warm cookie dough, and a grapefruit cocktail that goes by the name of The Squirtsky.

Which sounds like a challenge to us.