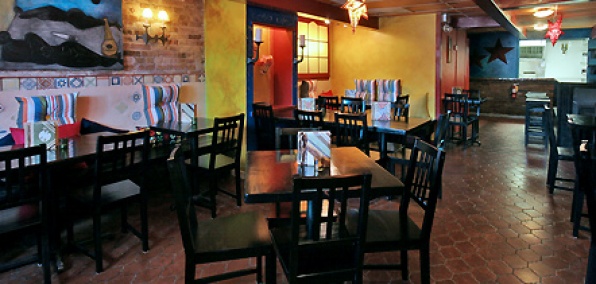 Lately, you've been hearing a lot of murmuring about the year 2012. Something about Mayan end-of-the-world prophecies or yet another Roland Emmerich disaster movie.

Either way, pretty scary.

We want you to relax. We've seen the future, and it's going to be pretty tasty. Brace yourself for Chilam Balam, slated to unleash a mighty torrent of Mexican deliciousness next week in Lakeview.

Taking its name from an ancient book of prophecies written by a Mayan jaguar priest (by the way, let's just say Hollywood felt the original ending needed some major punching up), Chilam Balam is headed by a young chef who—among other accomplishments—spent two years at Frontera Grill working under the high priest of haute Mexican, Rick Bayless.

To find him, head downstairs to a single-room basement restaurant brightened with an unholy alliance of Mexican folk art and ska music—and nary a chimichanga in sight. Start with some house-made guac before indulging in dishes like the seasonal quesadillas (oozing with cheese, green chiles and squash blossoms), game hen with charred tomato salsa or grilled scallops (served with fresh corn chileatole, grilled fennel and roasted mushrooms). It's BYOB, so wash it all down with that good tequila you've kept stashed in the back of your liquor cabinet.

After all, the end is near.