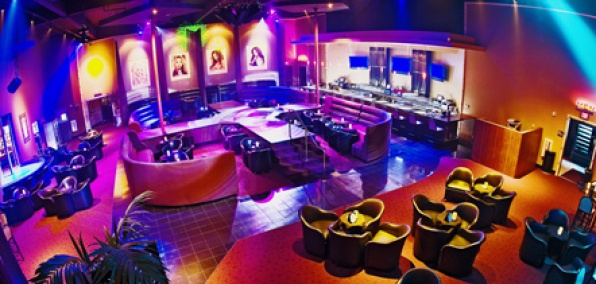 When last there was a gentlemen's club in Vegas called Crazy Horse—the famed Crazy Horse Too—things got crazy. A little too crazy.

After a dazzling legal battle involving racketeering, extortion and tax evasion (things that any respectable gentleman's club should be involved with), the beloved destination was finally shut down by the Feds. Not since Roy's tiger mauled him has a loss stung this deeply.

But as you well know, you can't keep a good horse down…

Welcome to Crazy Horse III, the latest incarnation of Sin City's wildest den of dance, now soft-open to the public a mere minutes from the Strip within the mazelike grandeur of the 40,000-square-foot complex called the Playground.

Before we get into the details, you should just know that if you ever had the urge to dine on spicy tuna rolls while smoking a hookah and watching Angel do the helicopter, this is the place for you. Make your way through the aforementioned Playground, where (rumor has it) the house band will be comprised of grizzled veterans from Anthrax and Alice in Chains, and where the bar offers a picture-window view of what's happening inside CHIII.

Move past the crowd to settle into the stadium-style seats, where you can behold the goings-on much the same way ancient Romans viewed a gladiator fight. (Only we're pretty sure they didn't have sushi.) And, of course, should you wish to get a little closer to the action, a VIP room—complete with bottle service and, for reasons unknown, a pole—is awaiting.

We have no idea what happens after that.