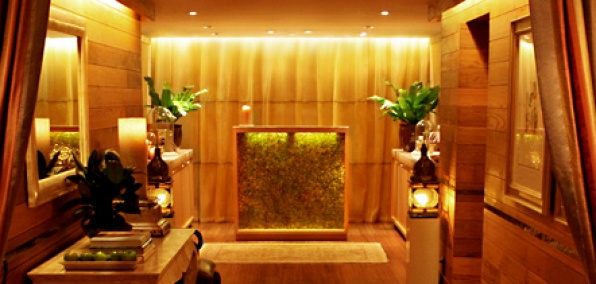 You know what to expect from a spa—a decent massage, some steam…maybe a little hypnosis.

About that last one—turns out Sea, the new retreat hidden away inside the oceanside Casa Del Mar hotel, isn't quite like any spa you've ever seen before.

Wind your way up assorted stairways and down some corridors, and eventually you'll find a nondescript door in a quiet hall. Inside are a few treatment rooms, where you can get the usual rubdowns, wrap yourself in seaweed or sneak in a Gentleman's Prerogative. (They know better than to call it a facial).

But it's in the innocent-looking corner room, just off the lobby, where a lot of the really interesting stuff goes down. Like…well, your session with an ancient Russian martial artist. Or some neuro-linguistic programming. Or, yes, good old-fashioned hypnotherapy.

If all these options leave you stressed about de-stressing, you'll be steered toward a consultation with Amber McMahon, the new woman in your life who can see that all you've ever needed to unwind is that time-worn triad of Native American healing, beachside yoga and a drum circle.

And you just thought you needed a beer.