Trick-or-treating used to bring stacks of assorted treats.
Fun-size candy bars, peanut butter cups, Skittles, Starbursts, M&Ms, gummy bears, those assorted and colorful Tootsie Rolls...
All welcome additions to your pillow case, minus a random box of raisins from that one psychopath down the block.
But now, your trick-or-treating days are over. Fortunately, you're an adult, so you can buy whatever you damn well please. Like these over-the-top options.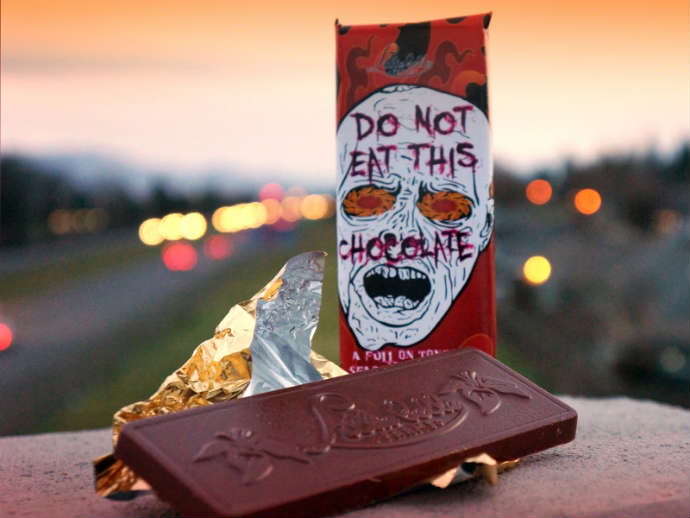 Do Not Eat This Chocolate
We could tell you not to eat this chocolate. The package does tell you not to eat this chocolate. But you're probably still going to want to eat this chocolate, despite plentiful warnings and it being spiked with ghost peppers, Aji amarillo peppers and chiles de árbol. Lillie Belle Farms, $8
Spider Web Chocolate Bars
This trio includes one 64% dark chocolate bar with sea salt, one 38% milk chocolate bar with popping candy, and one slow-roasted white chocolate bar with cocoa nibs and sea salt. And you can't get stuck in any of them while walking through a doorway. Veruca Chocolates, $12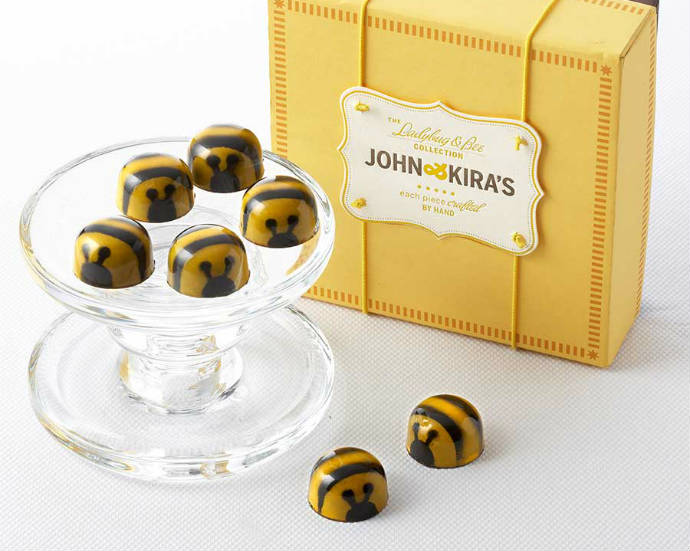 Chocolate Honey Caramel Bees
Made with honey from a family apiary in Pennsylvania, each little bee has a liquid caramel center and is hand-painted with a paper-thin layer of yellow and black cocoa butter. We concede these are not scary unless you're allergic to bees. Then: very scary. John & Kira's, $30/nine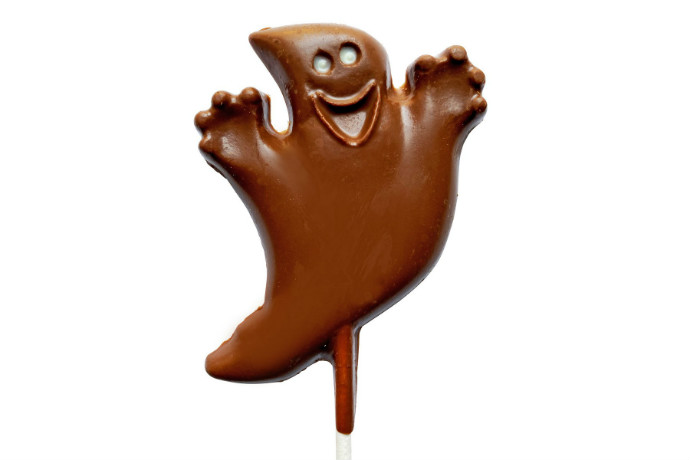 Milk Chocolate Ghost Lollipop
Unwrap one of these milk chocolate lollipops, and start with the head. That spooky grin says this thing has seen some shit. Li-Lac Chocolates, $4.50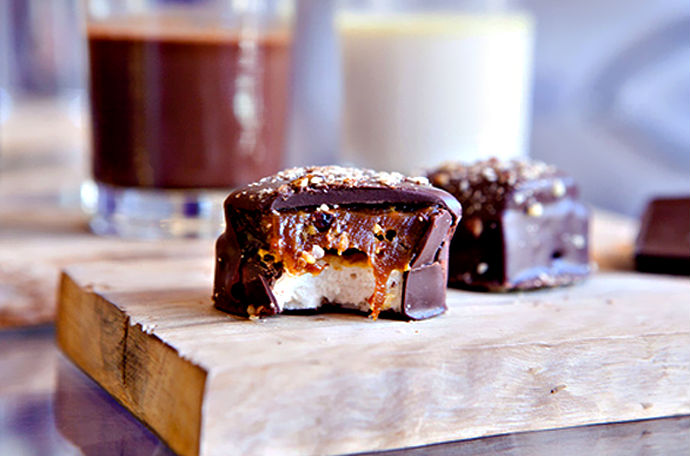 Caramel Marshmallows
These caramel-topped marshmallows are covered in dark chocolate, with walnuts and pecans. They're coming for you, Fun Size Snickers. Vosges Haut-Chocolat, $32/nine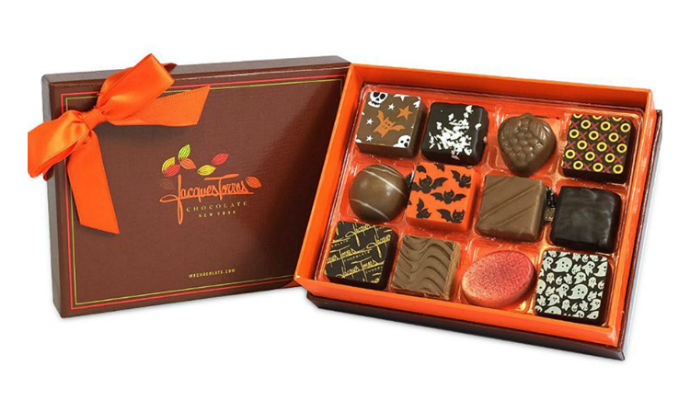 Spooky Halloween Bonbons
This 12-pack of bonbons is like your typical Valentine's Day box of chocolates, except each item is individually decorated with skulls and bats and ghosts—three of the least romantic chocolate adornments. But still, give this to someone you care about (even if that someone is you), not the random kids ringing your doorbell. Jacques Torres, $49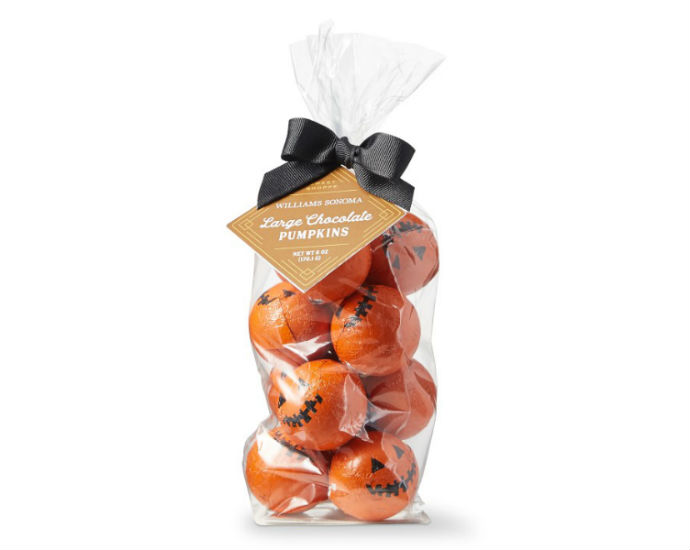 Chocolate Pumpkins
Why decorate your front porch with seasonal gourds when you can eat mini chocolate-covered versions of them? We assume that rationale is what spawned these bright orange edible jack-o'-lanterns. Williams Sonoma, $19-37
Another option: forget everything above and make these Halloween doughnuts instead.