Remember that show "Dallas" about the Ewing family and all their oil-fueled shenanigans?
No, not the short-lived reboot on TNT.
We're talking about the original. It aired on CBS from 1978 to 1991, with reruns to follow ever since. Even if you never saw the show, you probably know that someone shot J.R., and it was a big deal.
Anyway, the point of all this is that now you can stay overnight at Southfork Ranch, aka the Ewings' house, aka the world's most famous mansion.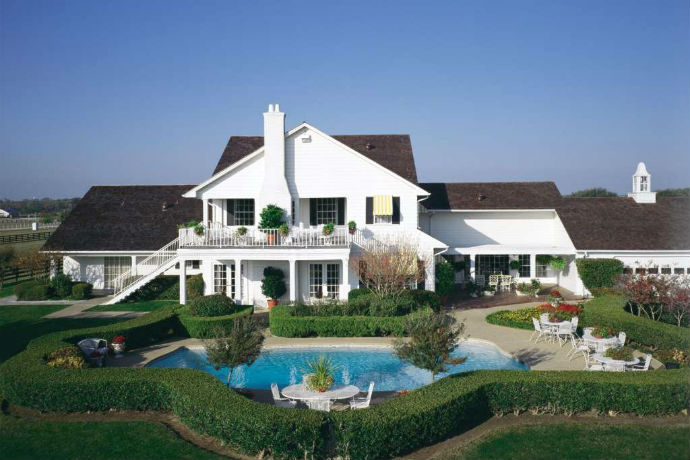 It's because of the new Live and Dream Like a Ewing package, which lets you and up to five companions have a sleepover at the big, white ranch which is located about 30 miles northeast of Dallas. It's available to book now—just give at least 72 hours notice so they can prepare the house for your arrival.

When you do arrive, you can expect plenty of elbow room on the 357-acre property and within the 5,900 square-foot house. Take a private tour of the grounds, embark on an optional trail ride or sun yourself at the pool.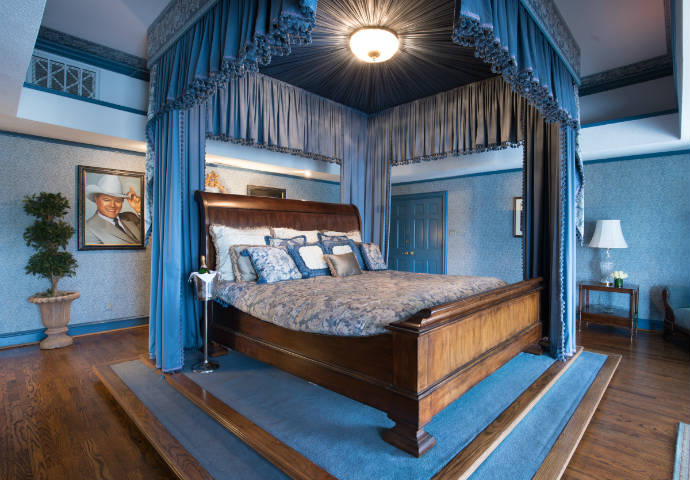 As evening rolls around, there will be champagne and hors d'oeuvres followed by a steak dinner. Afterward, you'll have access to "Dallas" DVDs (even the preferred media is nostalgic), should you want to relive your favorite moments from the show over some late-night snacks and hopefully a glass of J.R. Ewing Bourbon. And when it comes time to leave in the morning, you'll get breakfast by the pool before heading back to your regular life.
Where, presumably, you aren't an oil baron.
Call 972-442-7800 ext 282 or email bhodges@southforkranch.com for availability and booking.