Next week, you'll be spending what may seem like an unnatural amount of time with your family, for a little American holiday called Thanksgiving. It's a yearly ritual we're sure you look forward to with an adolescent cocktail of "Shit, do I have to?" and "Wait, I actually want to?" It's great. (Or, sometimes, "great.") Will this be the year your dad finally understands what it is, exactly, you do? How many times will you have to explain what a "meme" is to your grandma? And who's going to end up poking the prickly Trump bear known as great-aunt Sally?
These questions, or questions like them, are certainly weighing on everyone's mind, because every family is dysfunctional, each in its own special way. But at least your family hasn't suffered irreversible physical and psychological damage due to an evil house, populated with over-acting flapper girl ghosts. At least your mom isn't surreptitiously poisoning you to death so you can be her pliable little doll. At least your dad doesn't premeditate setups to deliver ruthless homophobic slurs as a means of describing your latest business-related failure.
See? Compared to the most dysfunctional (fictional) families of the year, your family is probably pretty normal. Let's go through them now, one by one...
[Note: these entries contain some spoilers for the movies/shows they discuss.]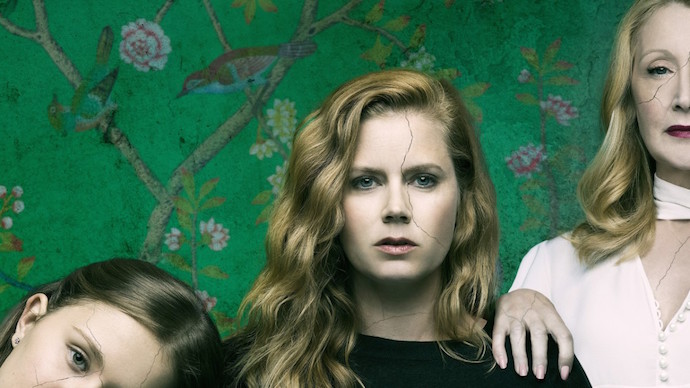 The family: The Preakers.
Where you know them from: The brilliant HBO limited-series, Sharp Objects.
Why they're dysfunctional: Camille Preaker, who survives on a diet of candy, cigs and vodka, returns to her sleepy hometown of Wind Gap to investigate the murder of a teenage girl, only to become ensnarled in the macabre web of her controlling mother, Adora. Evidently, Adora suffers from Munchausen by proxy, which essentially means she concocts baroque potions to make her daughters sick, just so she can take care of them. Also: Camille's 16-year-old sister is kind of weirdly sexual around her and murders people!
Their Thanksgiving dinner would likely entail: A pair of jaundiced daughters collapsing at a table full of meticulously prepared Thanksgiving fare, plus disconcertingly loud music.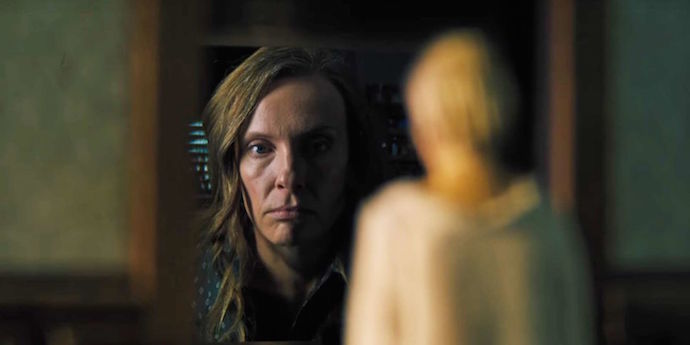 The family: The Grahams.
Where you know them from: That movie you may've been too scared to see, Hereditary.
Why they're dysfunctional: For starters, the parents force their teenage son to take his weird younger sister to a cool high school kid party, which is totally unfair. Things unravel from there: mom accidentally burns dad to death, becomes possessed and beheads herself with a piano wire, while her thought-to-be-dead daughter is crowned some demon king of a cultish naked coven.
Their Thanksgiving dinner would likely entail: Some sort of candlelit séance gone horribly awry, the creepy crayon drawings of a deranged child and uneaten brussel sprouts.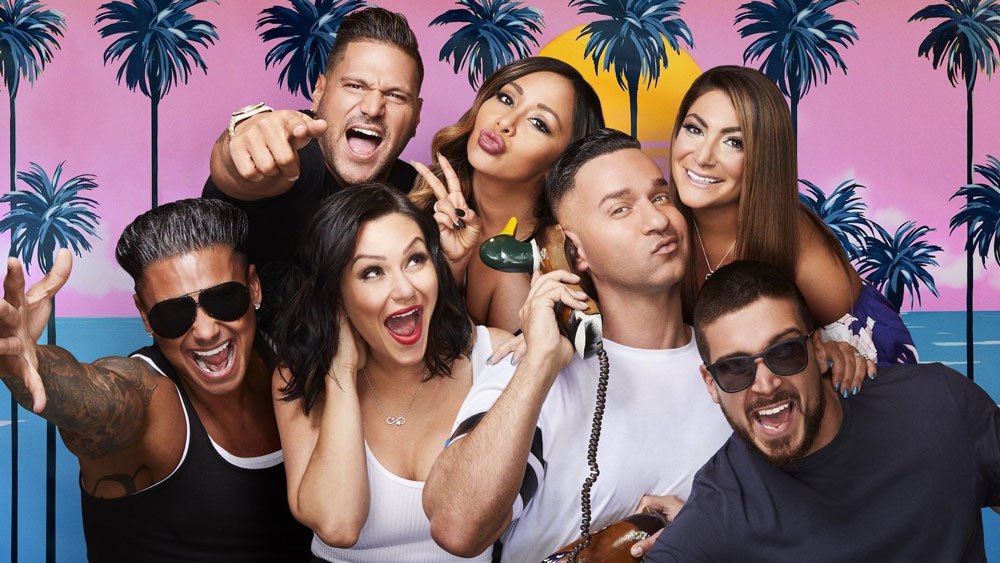 The family: Pauly D, Vinny, J-Wow, Snooki, Ronnie, Deena, Angelina and the Situation.
Where you know them from: Jersey Shore Family Vacation (Parts 1 and 2). Caveat: they're not fictional. Caveat to that caveat: but they're on TV, so...
Why they're dysfunctional: Just the fact that they're still on TV after all these years is a) insane; b) impressive, given just how good on TV they are. But their dysfunction is the source of their true intimacy, which is in turn the cause for their success. The Situation, now sober, eats more than any man alive, Vinny and Angelina still kind of want to bang and Ronnie...well, let's just say he's SPIRALING.
Their Thanksgiving dinner would likely entail: Pauly D blowing an airhorn, confetti cake, sausage and peppers, a food fight and maybe an actual fight. All of which doesn't sound too bad. The cast of the Jersey Shore is actually pretty...normal?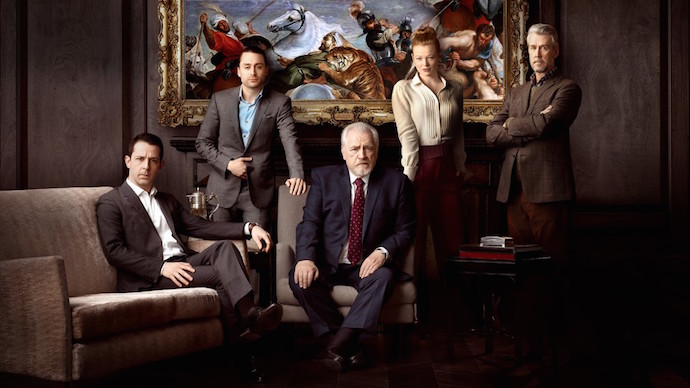 The family: The Roys.
Where you know them from: HBO's incredibly sharp series, Succession.
Why they're dysfunctional: Kendall Roy is trying to usurp the family media business from his ailing, cantankerous father, Logan Roy, who, in turn, is doing pretty much everything he can to destroy his son's fledgling spirit. Meanwhile, the rest of the Roy clan is either a) cheating on a spouse; b) jerking off on office windows; c) doing meth; or d) yelling at the help. The persisting pidgin between the dickhead Roys is a kind of frat boy realpolitik. Its most common word is "fuck."
Their Thanksgiving dinner would likely entail: Logan hitting his grandson, another Roy bringing a prostitute as a date, and yet another Roy presenting her besotted fiancé with a pre-nup. This all happened in episode 5.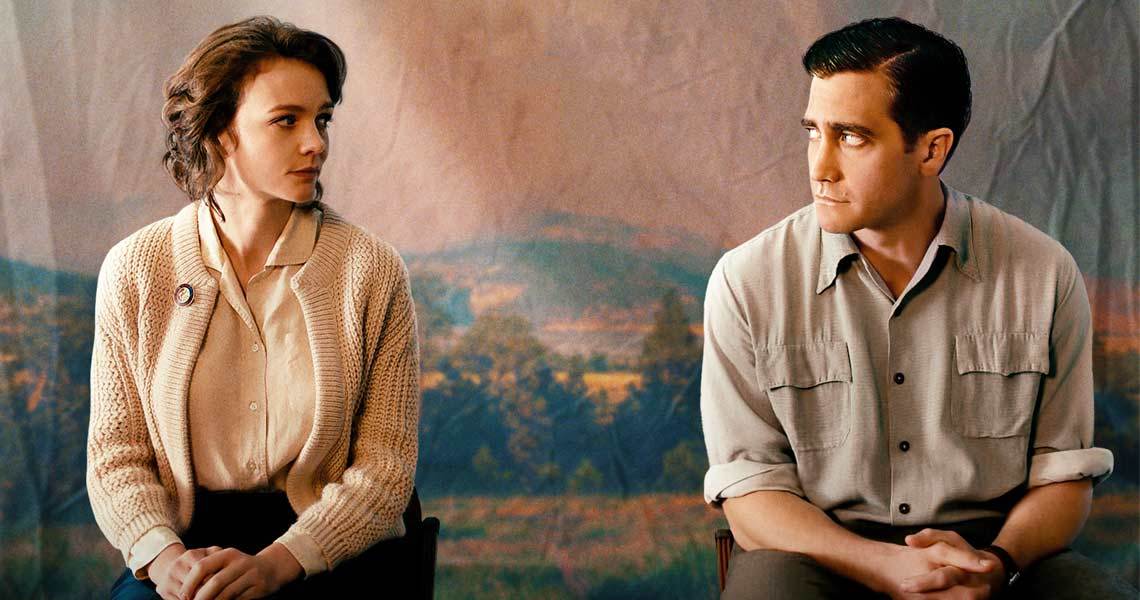 The family: The Brinsons.
Where you know them from: Paul Dano's poignant adaptation of Richard Ford's novel, Wildlife.
Why they're dysfunctional: After Jerry loses his job at the local country club for gambling with members, he decides to leave his wife Jeannette and 14-year-old son Joe to go fight the forest fires in some nearby mountains (they live in Montana, circa 1960). Forced to reevaluate her marriage, and her life, Jeannette proceeds to have an affair with a prosperous local businessman, subjecting Joe to a cringe-worthy dinner at his home, where she proceeds to basically sleep with the guy while he waits in the car. It's...not fun.
Their Thanksgiving dinner would likely entail: Everything would probably start out hunky-dory, which would make the resulting outburst—broken plates, shouting, a cool-down cigarette outside—all the more painful.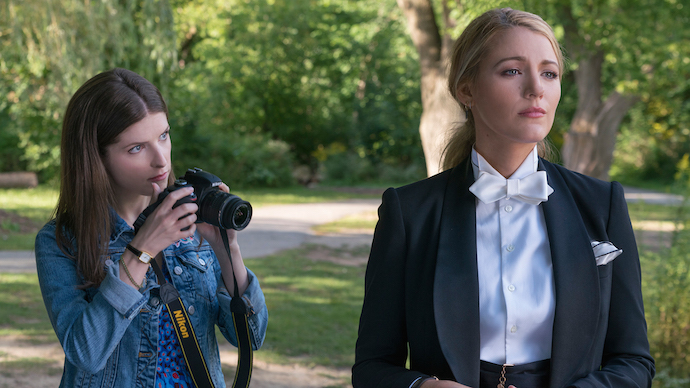 The family: The Nelsons.
Where you know them from: Paul Feig's deliciously campy thriller, A Simple Favor.
Why they're dysfunctional: A boss lady with an enigmatic past and a proclivity for blazers, Emily Nelson disappears, leaving her husband and young son. Thus jumpstarts a plot involving mansion arson, sibling murder, a life insurance policy, psychosexual manipulation, a torrid affair with Henry Golding and general disregard for the health and well-being of children. Oh, and fabulous gravestone martinis.
Their Thanksgiving dinner would likely entail: A take-out turkey from Whole Foods, several vodka martinis and hot sex that may or may not involve a handgun.

The family: Lily, Mark and Cynthia (surname not given).
Where you know them from: The icy teen psychodrama, Thoroughbreds.
Why they're dysfunctional: Lily, the daughter, hatches a plan to kill her cruel (if not evil) stepfather, Mark, who wishes to send her away to boarding school. When the aspirational hustler she blackmails into doing the job fails to muster the necessary nerve, she takes matters into her own hands. A disturbing thud and blood on expensive white clothes ensue.
Their Thanksgiving dinner would likely entail: The cool, trill sounds of silverware clinking and scratching in the quietude of a hollow mansion.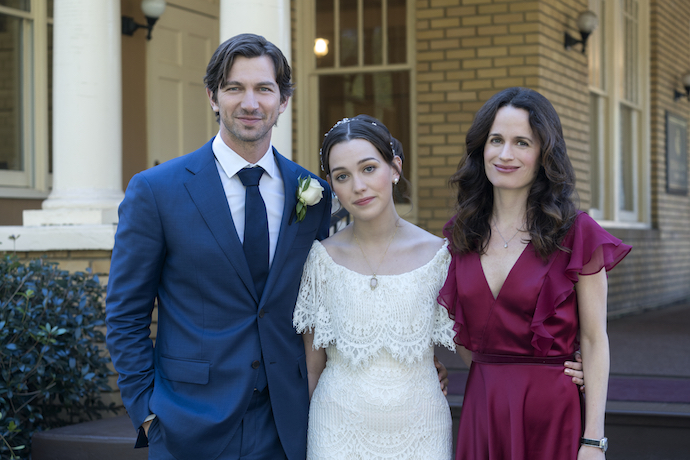 The family: The Crains.
Where you know them from: The Haunting of Hill House.
Why they're dysfunctional: There is the issue, of course, of Hill House—an evil structure that, when the five Crains were children, haunted the bejesus out of them, forced their mother to suicide and turned them against their father. But it's the very real world trauma and grief that lingers afterwards—causing Luke to become a heroin addict, driving Shirley to thinly-veiled perfectionism, forcing Stephen to question the sanity of his siblings—which lies at the root of their true dysfunction. Also: the very real world ghosts that won't leave them the fuck alone. That, too.
Their Thanksgiving dinner would likely entail: Petty arguments over the royalties from Stephen's exploitative Hill House book and periodic appearances of the ghostly Crain matriarch, looming in the background in a tattered nightgown, watching, with a mixture of affection and disgust, as her family totally butchers her stuffing recipe.