You never thought this day would come. But alas, here we are.
It's the middle of April and there's snow on the ground.
Needless to say, you could probably use a light at the end of this tunnel.
And here it is in the form of this handsome assortment of patios that weren't around last spring, each promising that they will be open for your alfresco gin-sipping pleasure in the very near future.
So while we collectively wait for the snow to melt, get acquainted with what will surely become your new go-to spots for all things drinking under the sun...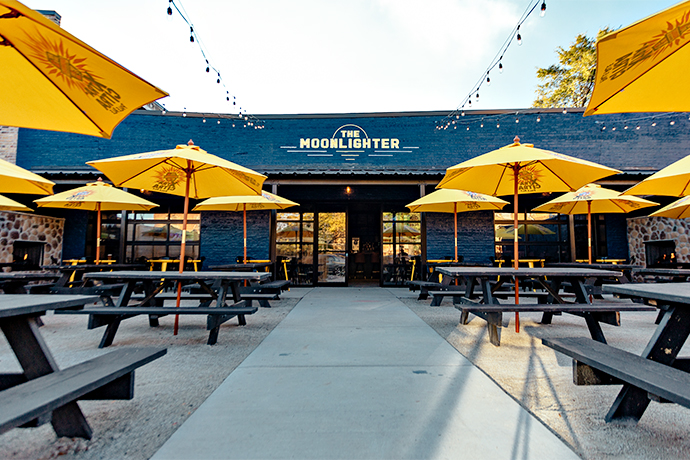 For Oversized Cocktails Under Oversized Umbrellas
Fire pits, cheeseburgers, really yellow umbrellas: what more can you ask for from your outdoors experience? Meet the Moonlighter's 1,000-square-feet of grown-up playground, where the main attractions are cocktails served by the pitcher such as the Century made with gin, lemon, Cocchi Americano, cacao and grapefruit. Remember to share. Now open, The Moonlighter, 3204 W Armitage Ave, 773-360-8896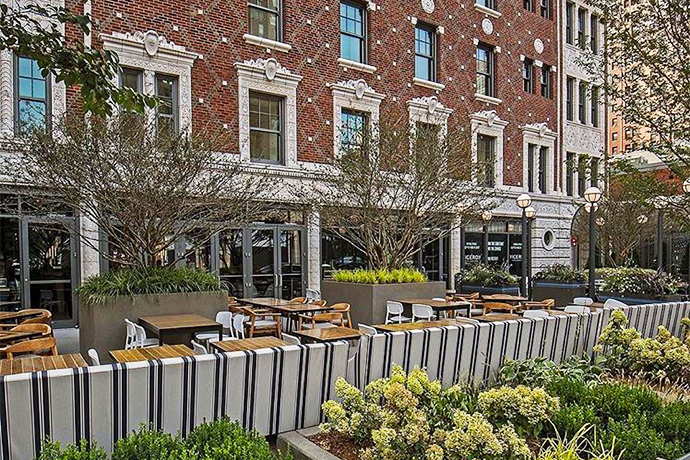 For the Ladies and Gentlemen Who Lunch
Although it caught the tail end of last year's alfresco season, Somerset is ready to make its official debut with 90 outdoor seats that are open all day for feta-topped baked eggs in the morning and whole-roasted chickens at night. If the patio doesn't do it for you, head up to Devereaux for some rooftop cocktailing, which you were probably going to do anyway. Now open, Somerset, 1112 N State St, 312-586-2150
The Rooftop Taco Garden You've Been Waiting For
Just in case Lonesome Rose wasn't already your favorite frozen margarita and queso place, wait until you see the rooftop patio. With views of California Avenue, this is the place where you can waste the day away eating carnitas tacos and sipping on, well, frozen margaritas. We know where to find you. Opening early summer, Lonesome Rose, 2101 N California Ave, 773-770-3414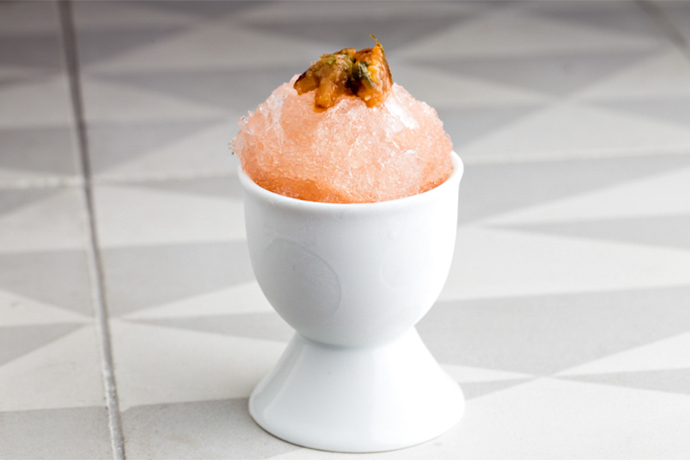 One Patio Is Good. Two Patios Are Better
This place will boast not one, but two patios, as soon as the weather cooperates long enough to let it. It's business in the front with a 24-seat sidewalk patio, and you-know-what in the back with a secluded, 54-seat courtyard patio complete with its own bar. You'll be sipping on frozen sake "Small Pours" in the sun soon enough. Opening early May, Gideon Sweet, 841 W Randolph St, 312-888-2258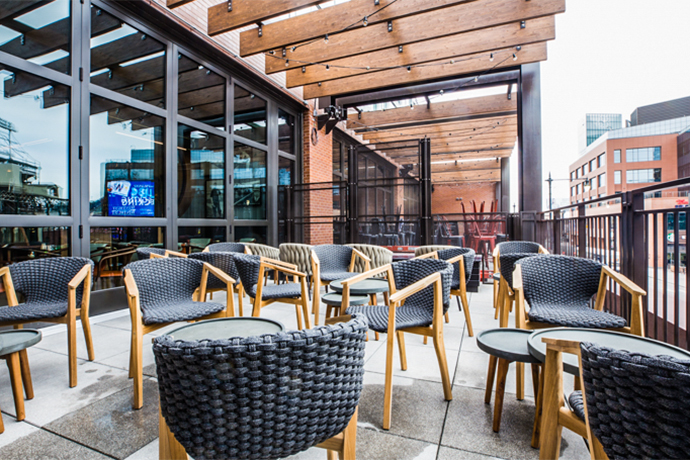 For Very Good Whiskey in Very Unexpected Places
With all the changes happening in Wrigleyville, you have your fair share of patios to choose from. Do you partake in saucy meats at Smoke Daddy or margaritas at Big Star? Only one lets you sip on pours of Pappy while overlooking Wrigley Field. Yes, it's Mordecai. And its second floor balcony is perfect for snacking on fancy cheese curds while watching the Cubbies from a safe distance. Now open, Mordecai, 3632 N Clark St, 773-269-5410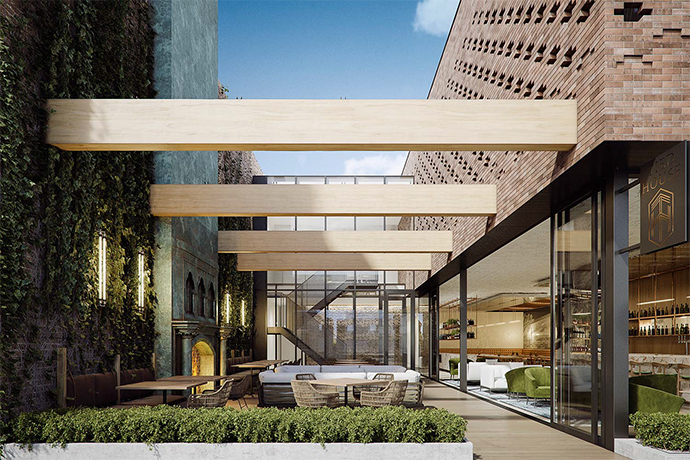 When You Want to Escape Chicago But Stay in Lakeview
Less patio and more clandestine courtyard with ivy-covered walls and a towering stone fireplace, Tied House will continue to delight and amaze when it puts the finishing touches on its alfresco space. It sits between the new restaurant and the less-new Schubas. Once there, you'll be less concerned about geography and more concerned about your next glass of wine. Opening soon based on weather, Tied House, 3157 N Southport Ave, 773-697-4632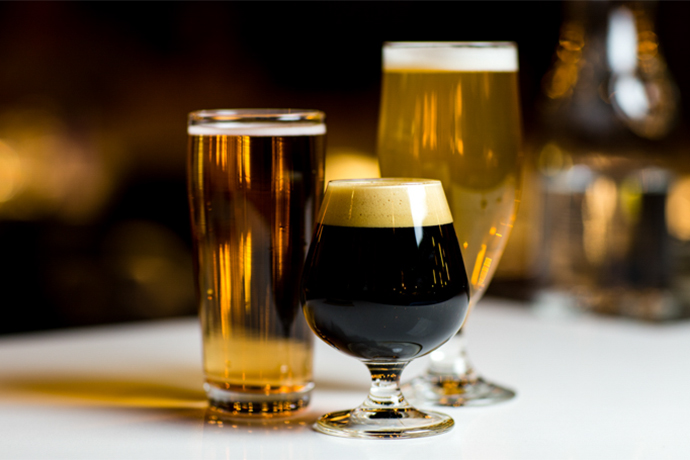 Coffee. Beer. Cider. Live Music. All Right Here
When Sleeping Village opened earlier this year, it wanted to be a little bit of everything. Part coffee shop, part beer bar. It also wanted to be that place where you sip on Spanish cider at a wooden picnic table before catching some live music. And you will probably let it. Now open, Sleeping Village, 3734 W Belmont Ave, 773-654-3971
French Fries and Gelato With Zero Pretense
With its new name and new menu comes a few new reasons to visit this tucked-away Avondale backyard. Start with a bottled Negroni or a glass of "No Bullshit Wine." Then add some Spam-stuffed Filipino egg rolls and fresh-cut fries with a side of malted vanilla gelato, because where else will you enjoy all of those things at once? Opening in May, Ludlow Liquors, 2959 N California Ave, 773-754-7492