Fred Rogers would have turned 90 years old this week, and with two movies in production about his legacy, he's been at the forefront of my twitter feed and my mind. The trailer for one of the movies, the documentary Won't You Be My Neighbor?, was recently released, and watching behind the scenes interviews with Rogers, those close to him speak so fondly of him and clips from his long running children's show, a rush of nostalgia consumed me.
Was Mister Rogers too pure for this world? Is he proof that goodness prevails? Is my affinity for him so strong simply because I spent my innocent formative years watching him take off his shoes and put on his slippers? Did we deserve him? The answer to all of these questions, I want to cautiously say is, yes? Fred Rogers was, simply, good. I don't want to say he was "the best," because a superlative like that feels too boastful, and uncharacteristic of him. But the thoroughness with which he committed to his thoughtfulness was wholly good. And the consideration he gave towards other people's—mostly children's—perceptions of the world is practically an anachronism in today's world.
The immediacy at which we operate these days doesn't allow for personalities like Mister Rogers to blossom. To run the risk of sounding like a millennial-hating old person, retweeting or giving a thumbs up are hollow gestures compared to the intimacy of conversation and active listening. They might be validating, but they're in no way satiating. Additionally, it's hard to not feel completely adrift when grown adults in high-paying jobs are seriously suggesting that teachers take up arms to attack students, should those students bring guns to school. And while we know that the ethical standards of a PBS children's show is unrealistic to hold up to the real world, it isn't unrealistic to yearn for that sort of decency.
Besides, Rogers was very much the man in real life that he portrayed on TV. In the same way Walter Cronkite served as the voice of reason at 7pm for an entire generation, Mister Rogers offered us the reassurance of sanity while the sun was still high in the sky. But the popularity of cable and digital programming has chipped away at the singular authorities on decorum that everyone could tune into. Browsing through children's programming today is borderline visual assault. Anyone who's had to navigate Netflix's Kids' section knows that perusing shows aimed at preschool and early elementary-aged kids is like wandering through an aggressively animated Toys R' Us aisle (RIP, btw.) There are very few live-action television shows for kids that aren't gameshows or hosted by other children. No offense to other children, but they don't have the finesse to navigate tough issues the way Mister Rogers was able to explain the assassination of Robert Kennedy. Neither do the pups from PAW Patrol.
While there may never be an individual who can fill his loafers in the genre he dominated, there are definitely figures who embody his thoughtfulness and kindness without seeming disingenuously saccharine—who at the very least provide a glimpse of what it would be like to modernize his spirit and worldview for the Trump era. So the next time you find yourself feeling helpless or down after reading an all-caps tweet from the president attacking a late-night host, check out the good works of these fine people. You might feel better.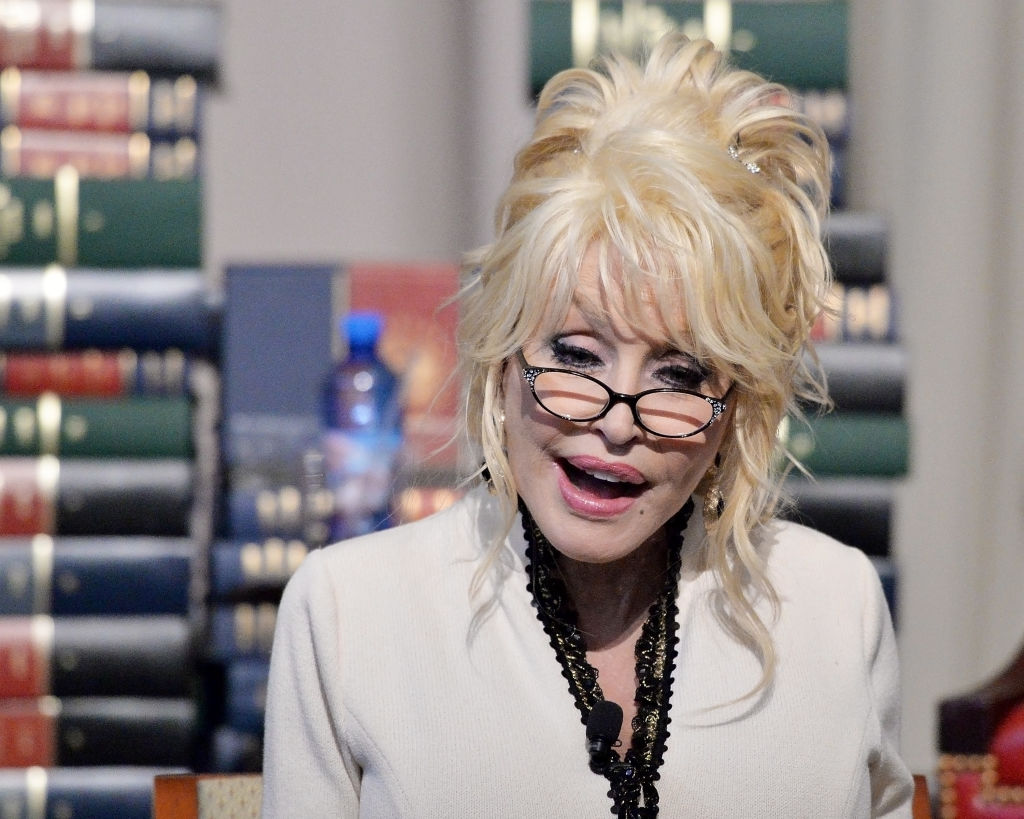 Dolly Parton
I recently attended a concert of Dolly Parton's in Queens, and she started off the evening by requesting that everyone in the stadium enjoy the show however they see fit. If that meant dancing, she wanted them to dance. If you wanted to just sit there and read a book during the concert, please go ahead. It got a laugh, but I left feeling it was a radically kind comment. Her concern was to make her audience as comfortable as possible and comfort meant being themselves. That statement is small potatoes compared to the graciousness Parton exudes. Recently, her charity that provides children with free books from birth to age five, just donated its 100 millionth book.
Mari Andrew
Mari Andrew is a writer and cartoonist who's work is refreshingly honest in a way that isn't brutal or alienating. While the subjects of her work might often focus on darker issues like death, loss, and heartbreak, the truth and brevity in which they are conveyed are actually quite reassuring that you're not feeling all these crazy feelings on your own.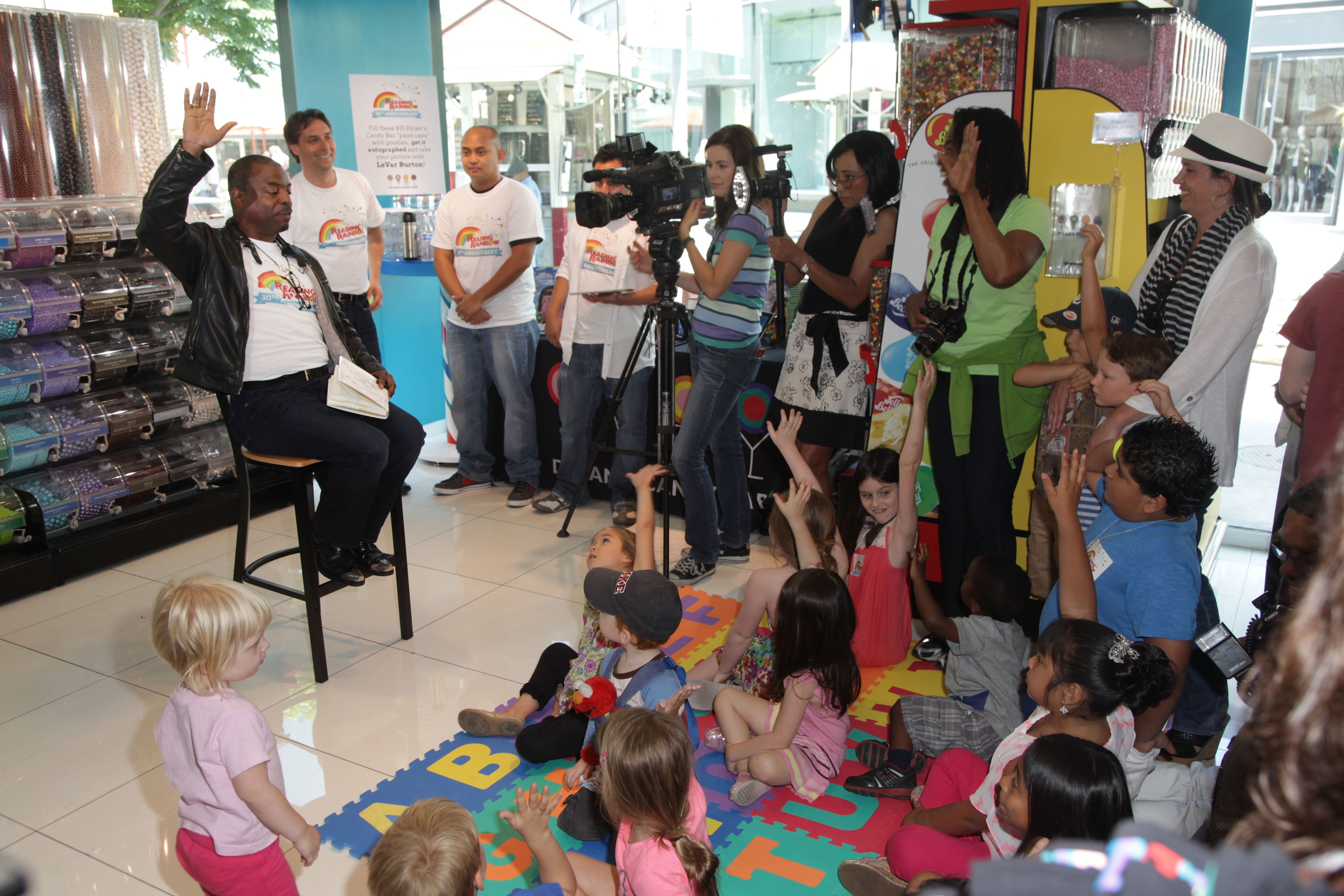 LeVar Burton
Arguably, LeVar Burton is the closest to Mister Roger's true successor for being the host of the beloved Reading Rainbow series. After years of encouraging children to love reading, he now hosts a podcast where he reads selected short stories for adults out loud. It's called LeVar Burton Reads. Just hearing his voice transports me back to those afternoons glued to watching him on TV. It's incredibly comforting, and of course, educational.
Dylan Marron
Another podcast that is comforting in a whole new way is Conversations With People Who Hate Me by Dylan Marron. Marron, a queer progressive man of color, has had his share of people calling him inexcusable things online. But instead of chastising them, he reached out to them to start a dialogue. In the podcast, he invites guests in similar situations to literally reach out to their online haters and get to the bottom of why we attack people, especially people different than us, online. His patience and capacity for compassion is consoling, even when he can't find common ground with the trolls.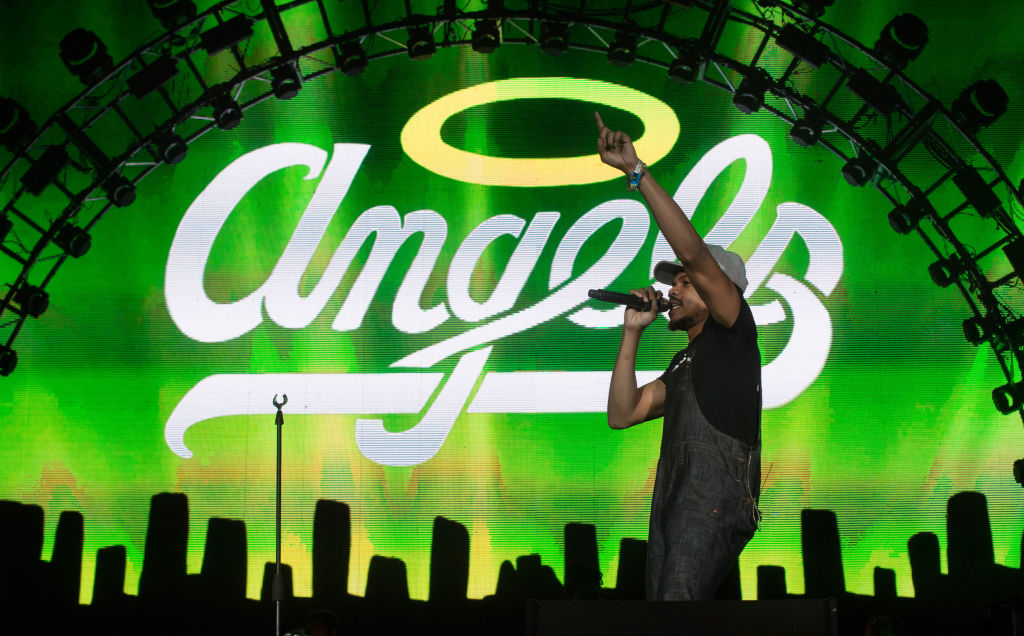 Chance The Rapper
You'd be hard-pressed to find a popular musician as cheerful and kind as Chance the Rapper. Not only is his music incredibly uplifting, he is the definition of a good neighbor. He's made a real point to be impactful in the community he grew up in, buying coats to the homeless, buying out movie theaters for people to see films for free and donating $1 million to the Chicago Public School System. Not only that, but his deeds have encouraged others, like NFL's Michael Bennett, who donated all of his endorsement money towards education and community programs for children.
Yayfrens Bot
This isn't a person, but in 2018 it's the second closest thing. Yayfrens Bot is a twitter bot created by X and X that gives you helpful reminders to boost your confidence and maintain your self care. Without exaggeration, it's the kindest account I follow online and it isn't even a human being. Seeing these gentle nudges in my timeline help me slow down and reflect in ways that ultimately make more productive. Though, as Yayfrens would remind you, being productive isn't your purpose in life.