We've said it before, but it bears repeating: Atlanta is the vibe-iest show on television. It's also the smartest show on television. And one of the zeitgeist-iest.
So it should come as no surprise that, while shooting the breeze about the third episode of season two of the show, we suddenly came to this realization: Darius, the show's oddball-philosopher-broskie played by the equally eccentric Lakeith Stanfield, doesn't just serve as the show's corporeal portal into some of its more surrealist antics, he's also the show's low-key style icon. (As well as, it would seem, a budding culinarian.)
Like many things in the Atlanta universe, you don't see it until you see it—like when you spotted the stylishly slouchy noragi-esque cardigan over some outlandishly cool pants...
Then you start to dig. And are reminded of what he was wearing during that shady rural meet-up with a drug triumvirate played by the Migos: this fantastic, tonally brown blazer-with-a-turtleneck-and-tailored-sweats combo topped with a beanie that wouldn't have looked out of place on the runway at last month's Milan Men's Fashion Week.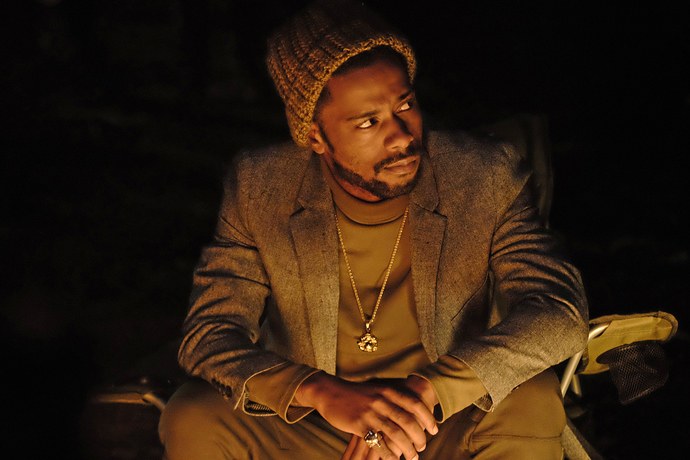 More of-the-moment styling came from the premier episode of this season, wherein he sports a color-blocked rugby shirt over a pair of printed pants and Adidas x Pharell knit kicks. (We'll blame the goggles on his one-too-many re-watches of Can't Hardly Wait.)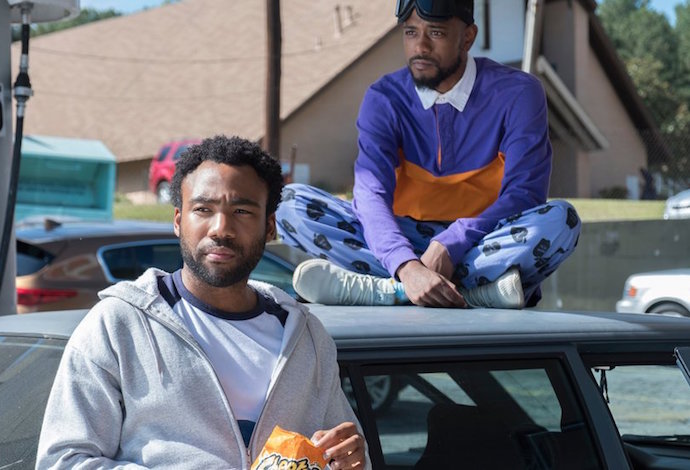 You were probably too caught up in his nuanced thesis on the perversion of gun rights in the episode where he brings the gun he's named "Daddy" to the shooting range and strings up a target poster with a dog outline—instead of a human one—to realize his jean jacket and dad hat were very on-point.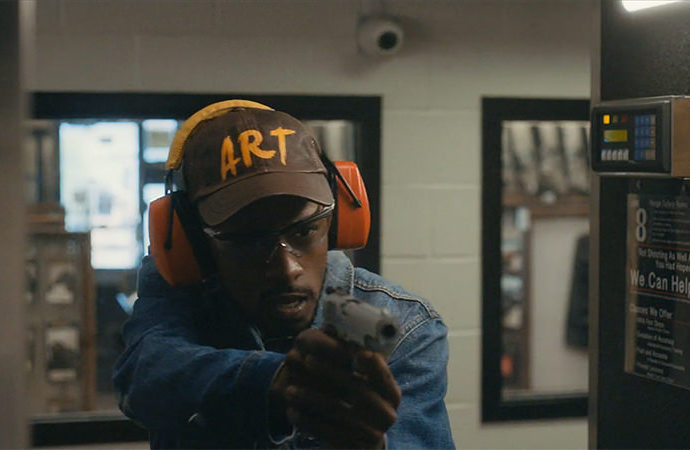 Looking back at the time he hustled Earn's money into a Samurai sword that he flipped for some puppies (which just paid off handsomely in episode two of this season, to the tune of four grand) and you'll find yourself thinking, "Damn, I'd like to get myself a similarly breezy ensemble for the warmer weather to come—and also a sword!"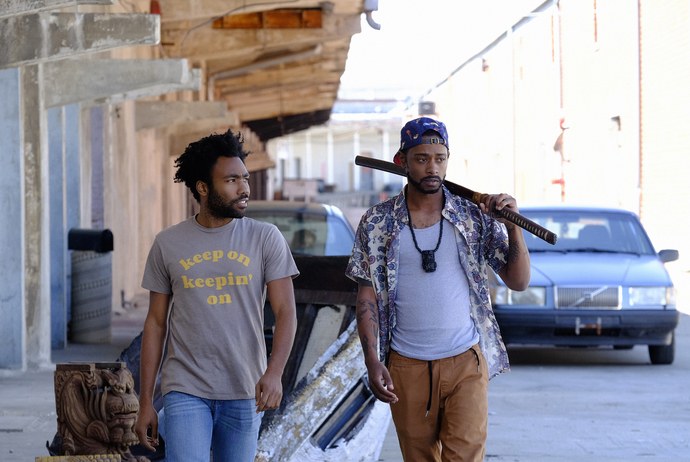 Last-last week's plug-hunting hat? Fire.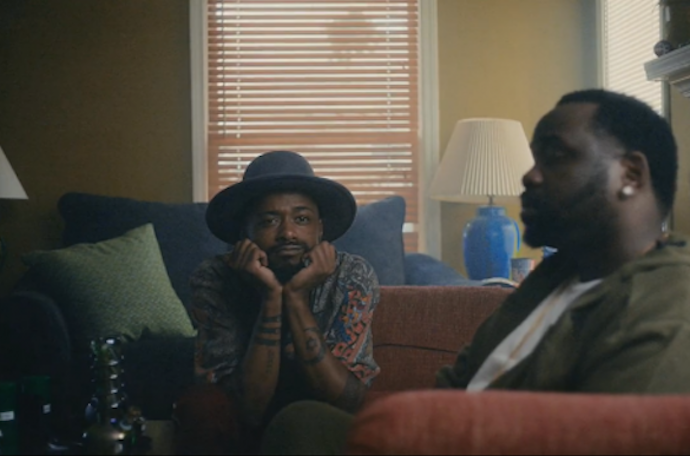 And there you have it: Darius, whose presence on the show sits somewhere between stoner-oracle and benevolent Tyler Durden—which might explain the propensity for printed shirts and nihilism—is officially Atlanta's low-key style icon.