If you have any sense in you, you went to the theater over the weekend and saw Black Panther. If you haven't yet, then I can only assume it is because you are seeing it this weekend. I get it, President's Day is hectic having to celebrate all those pesky presidents we've had.
For those of you who have seen the movie, though, but haven't had your fill of Black Panther-related media, you might want to head to Atlanta—where you can catch a direct flight to Wakanda.
That's right: the Atlanta Hartsfield-Jackson International Airport tweeted out this sign in their T3 terminal.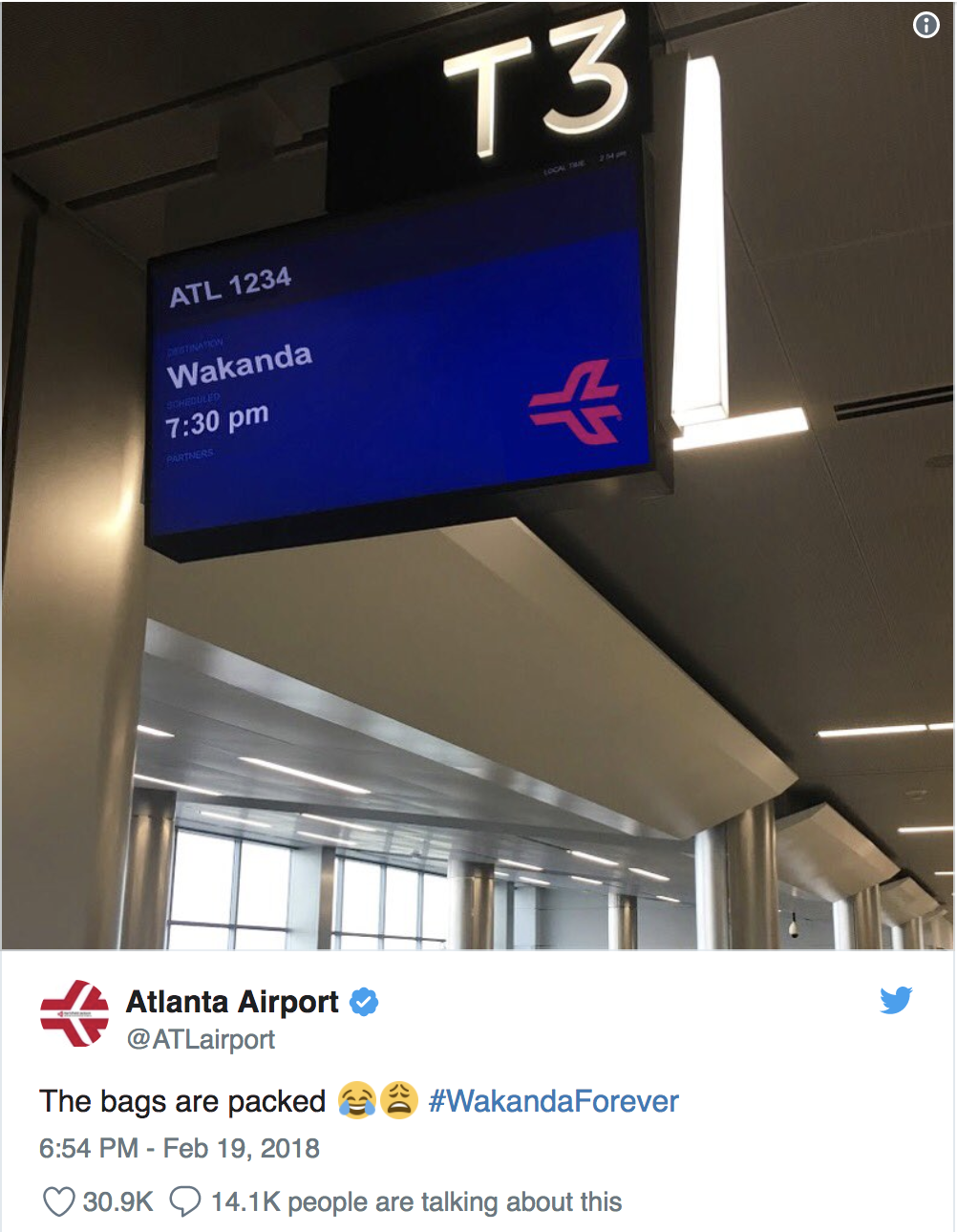 Obviously this is a joke, but I'd be lying if I said I didn't feel real sentimental pangs imagining myself flying through the rainforest and into the Kingdom of Wakanda. Some people understandably had a few questions before boarding the plane.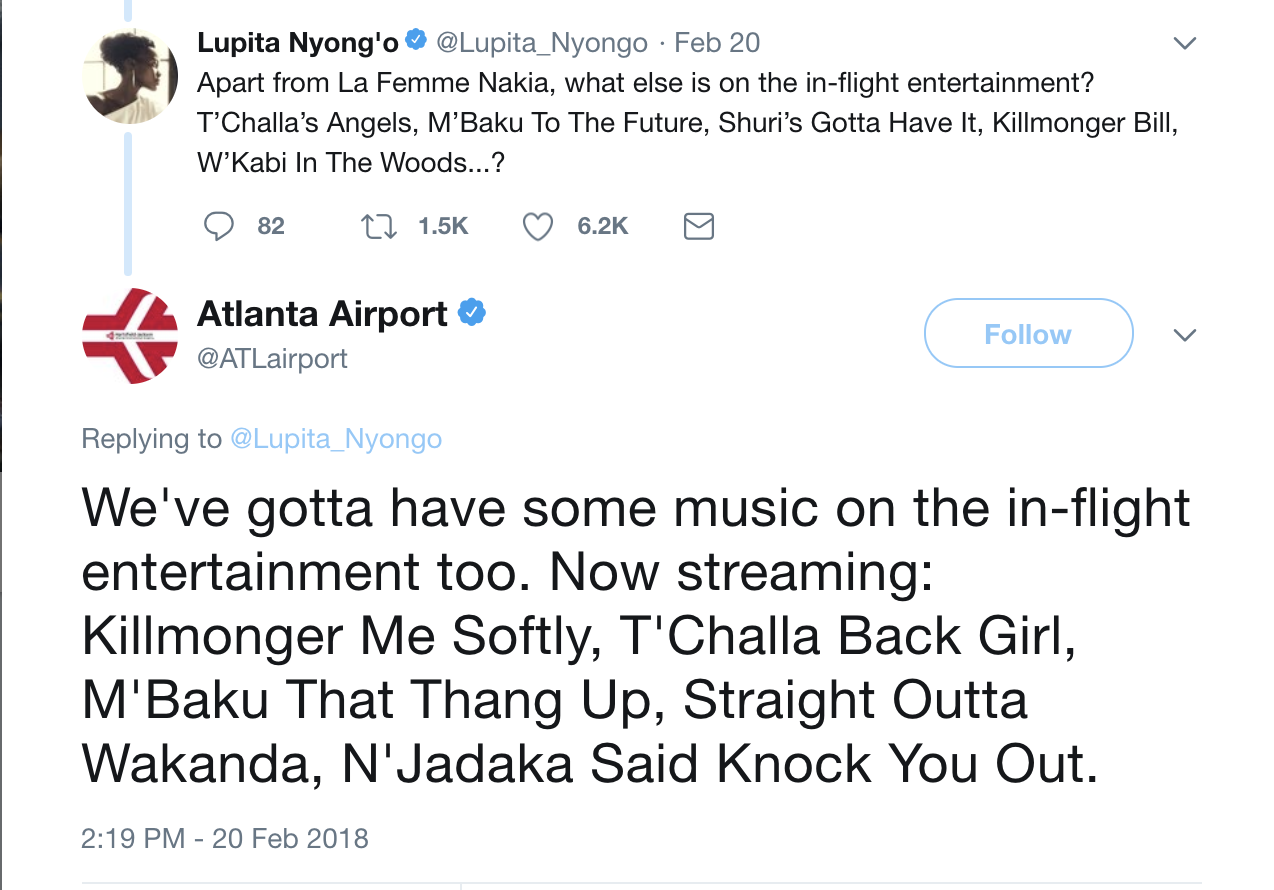 If you're anywhere nearby Atlanta, you should probably pack your bags and head over to the airport to see if you can get on this flight. Worst case scenario, you end up finding the nerds behind the prank and get to geek out about Black Panther while sitting in a Brookstone massage chair eating Panda Express.