Bachelor Winter Games has been touted as a global celebration of unity and love, bringing together veterans of Bachelor and Bachelorette iterations from eleven different countries to compete in various winter sports—and probably make out and dry-hump and stuff. In other words, it's like the Winter Olympics got drunk one night and hooked up with Bachelor in Paradise, then woke up in Manchester, Vermont, to the musical stylings of up-and-coming country singer Ruthie Collins. What a gift.
Each week, in the Olympic spirit of judging good-looking people on how well they do random things, we'll rank the remaining competitors via the Bachelor Winter Games Weekly Leaderboard.
A quick note on our criteria: basically we're answering the question, "Did you kill it and make great TV, or did you sit by a snowy knoll while other people made out like a dweeb?" Note, too, that not everyone will make every week's list. Though it is our sincerest hope they will try harder on a pre-recorded television series to do so next time.
17. Michael G. (USA)
Who is Michael G.? Is there even another Michael to merit the added "G" here? How did he make the US team? Did he get cut or nah? Does anyone care?
16. Josiah (USA)
Yes, he snagged the first kiss of the Winter Games with Ally on the couch. But: 1) he succeeded in once again coming off as an arrogant prick; and 2) I'm convinced anyone could've kissed Ally on that couch.
15. Rebecca (Sweden)
Rebecca is an attractive blonde from Sweden who is apparently decent at skiing. This is not surprising.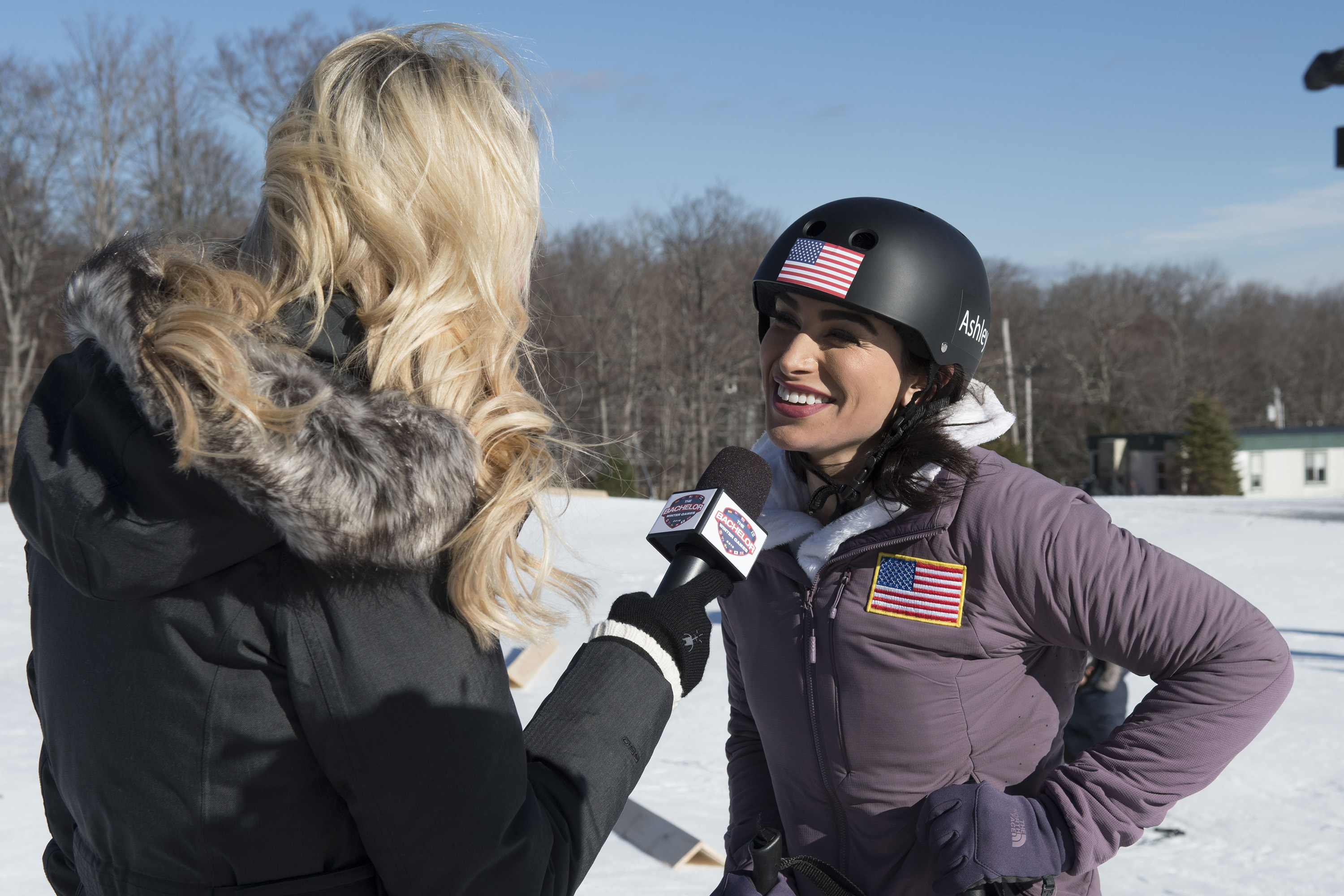 14. Ashley I. (USA)
Ashley I. wore full make-up to an athletic competition involving cross-country skiing and potentially falling on your ass. Despite her incessant laugh-crying, that is exactly the kind of commitment to being telegenic that lands you the gig as sideline reporter for Bachelor Winter Games 2022.
13. Luke (USA)
Luke, taking a break from his burgeoning country music career(?), received the first date from Rebecca, the Swede. He's come a long way from being the guy who got mad about not being the Bachelor.
12. Kevin (Canada)
Points for Kevin:
-He was deemed the "Canadian Ben Higgins" by Ashley I, a title second only to being American Ben Higgins.
-He won the biathalon.
Points against Kevin:
-He picked Bibiana for a date, whose emotional volatility on The Bachelor led me to make the assessment that "Bibiana looks like a Bibiana."
-According to his chyron, KEVIN HAS SEEN NICKELBACK 27 TIMES.
Here is a picture of Kevin. Can you really say you're surprised?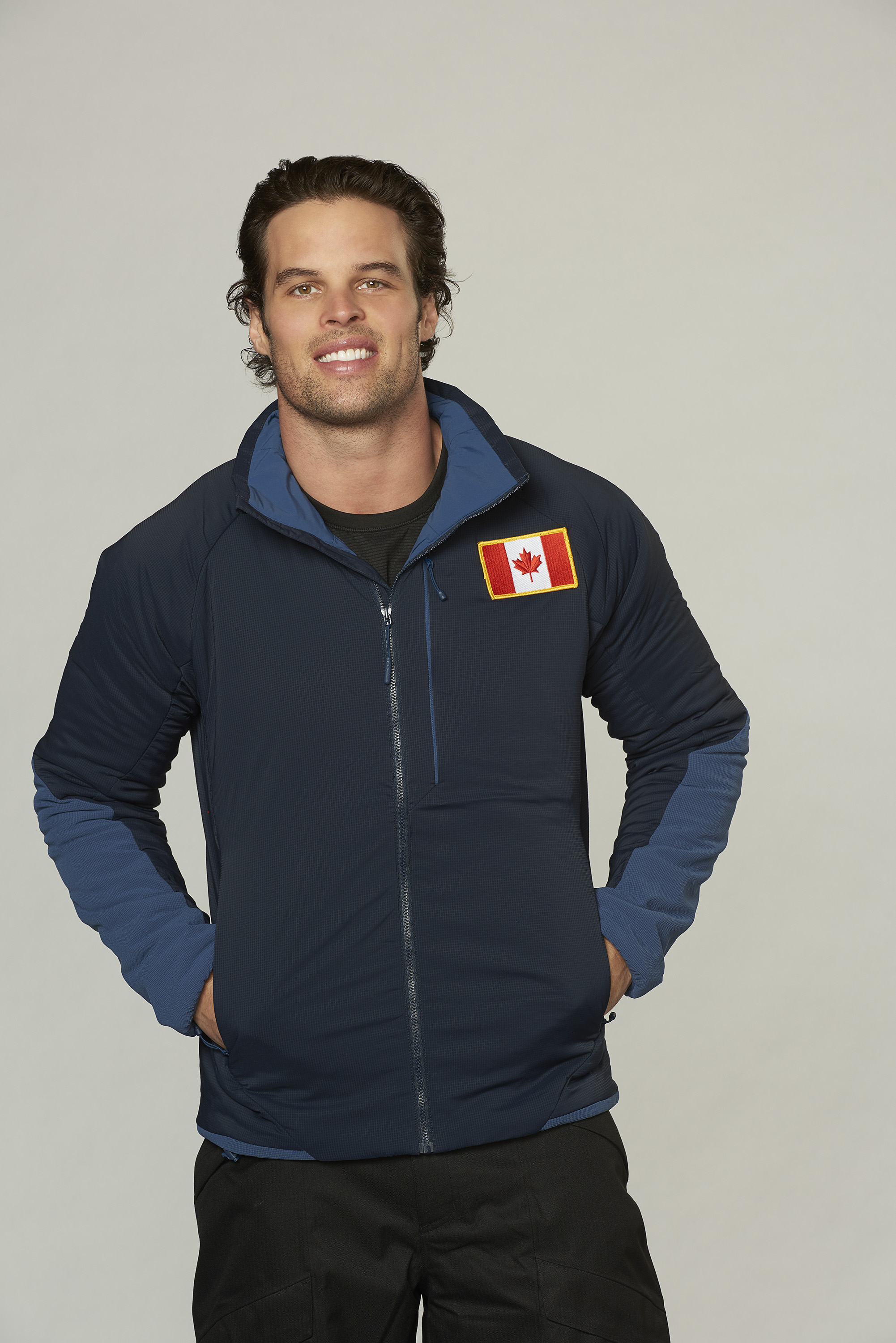 11. Ally (New Zealand)
Ally got a little tipsy and had the first kiss of the games (with Josiah), then proceeded to fall down on her butt really hard while cross-country skiing. It's been a good first week for Ally—even if I can barely understand her.
10. Courtney (Australia)
He clandestinely made out with some unrecognizable blonde by the stairs. Flying under the radar. Love it.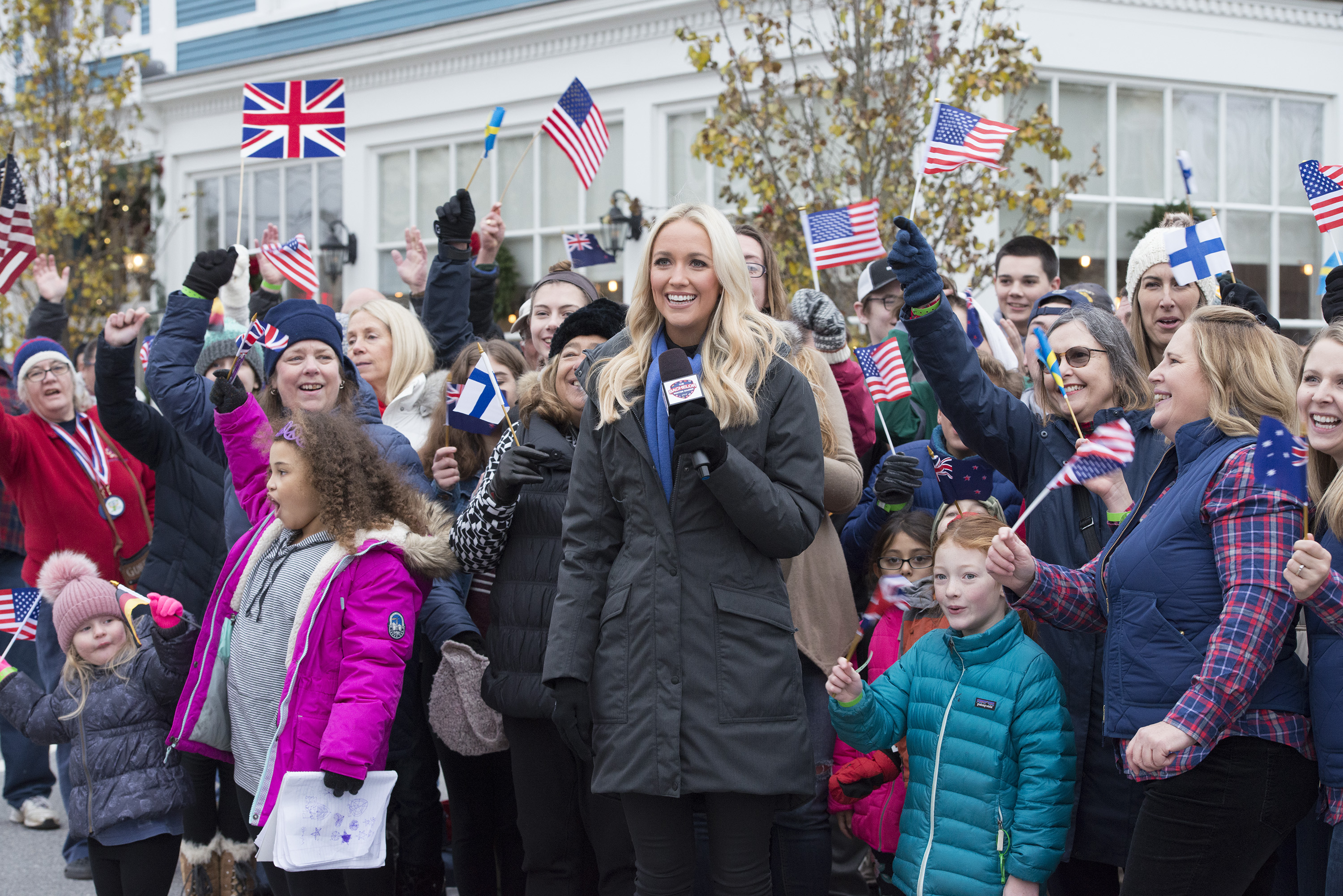 9. The townspeople of Manchester, Vermont
Imagine being a local denizen of Manchester, Vermont, and driving back into the town after the New England Maple Syrup Conference or whatever, only to find a sign that read "Manchester: Population 4,391" followed by a sign that read "Manchester: Home of the 2018 Bachelor Winter Games." Does your maple syrup-filled heart not swell with pride? Is maple syrup not a Vermont thing? Shut up. This is huge for Manchestonians.
8. Benoit (France)
In addition to cooking what appeared to be frozen pizza, lemon-dill salmon and steak tartar for the entire house, Benoit made out with Clare by the fire, then also made out with her some more in some other places. Great first showing for Benoit and France.
7. Ben Higgins (USA)
Ben is to The Bachelor what Miss America is to America. He may not be ready for love, but what is a long and lasting relationship when compared to a great sound bite? He also has the highest approval rating of any person to ever go on the franchise—other than Grand Marshals Trista and Ryan Sutter, of course!—and possibly the highest approval of any man in America at any point in history.
6. Dean (USA)
Dean, Bachelor in Paradise's resident fuccboi, caught a lot of flack for listlessly making out with Kristina and Danielle (then Kristina, then Danielle). Here in Vermont, he's picked up right where he left off, listlessly making out with Lesley on the couch, easily one of the coolest girls in the house. Dean is very good at being Dean.
5. Lesley (USA)
See above.
4. Bibiana (USA)
Bibiana succeeded in getting the date with Kevin, aka Canadian Ben Higgins, and also didn't do anything that would potentially make her seem like she could be a danger to herself and others. Big night for Bibiana.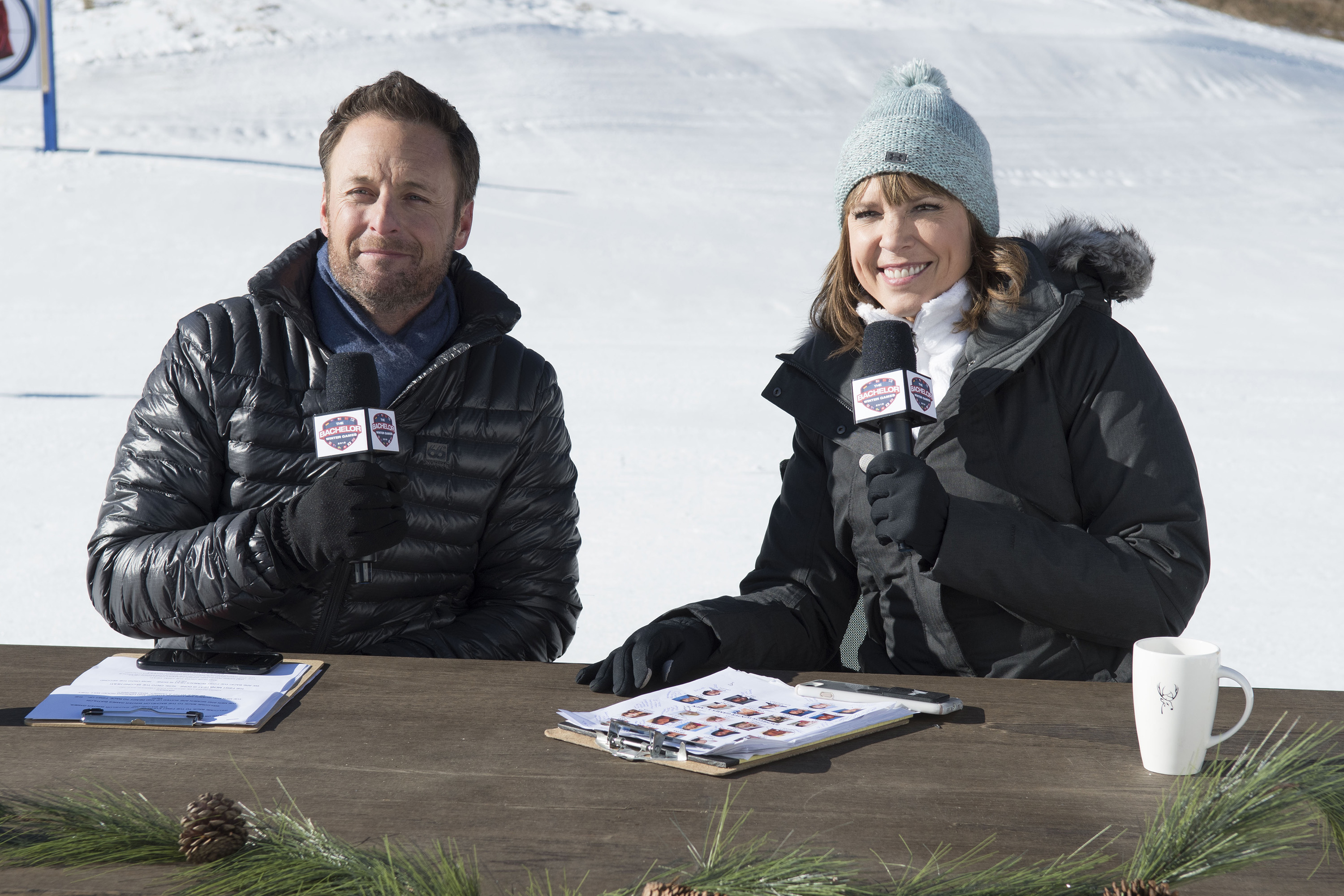 3. Chris Harrison's Winter Beard
Just look at that fucking mug.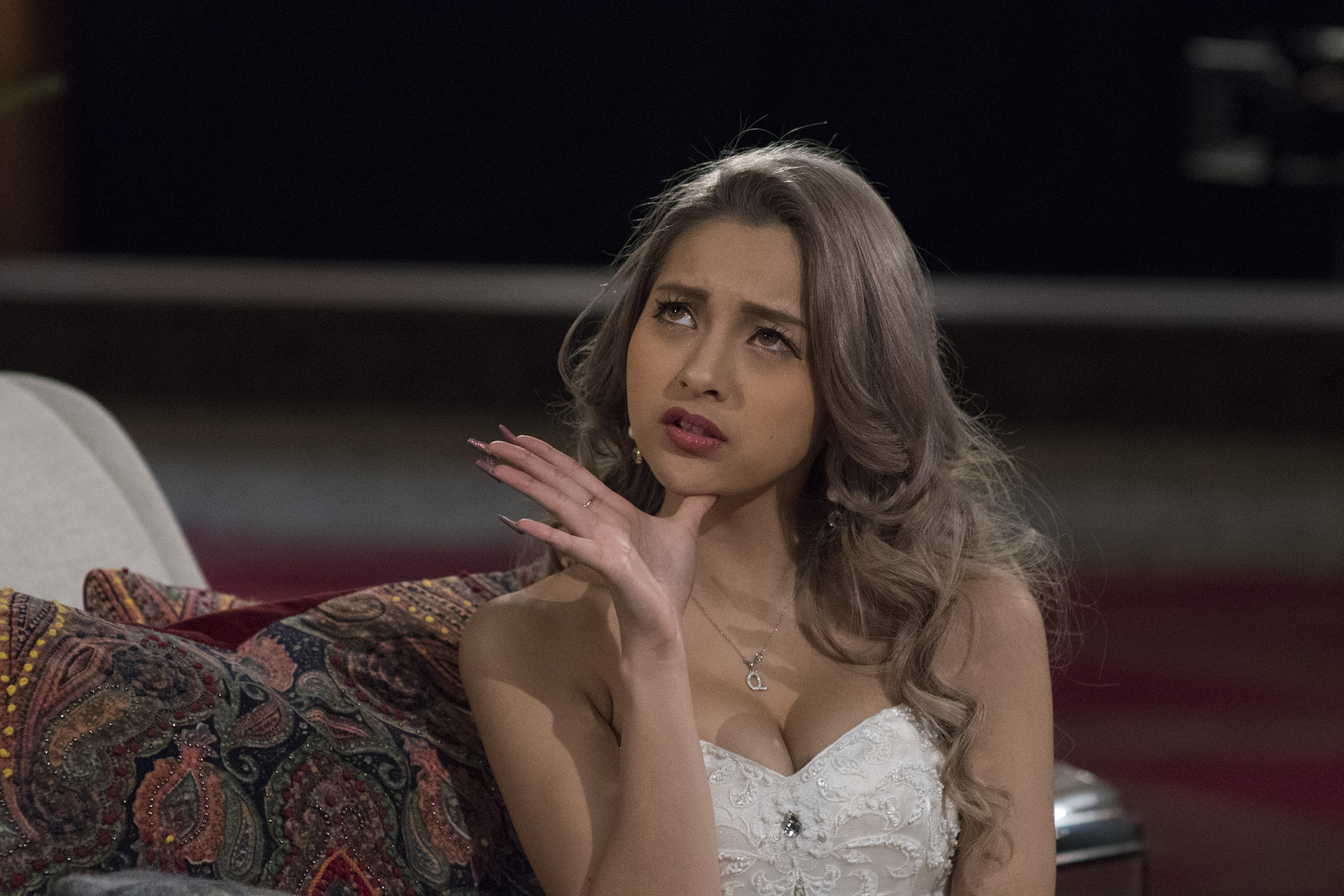 2. Yuki and the country of Japan (tie) (Japan)
Consider the balls on young, 21-year-old Yuki to muster up the courage to leave the home she knows and loves to travel across the globe to be on an American show without speaking a lick of English. Then consider the fact that she's gotten more airtime than almost anyone else in the cast. Then then consider the fact that she got a rose after basically saying "please, me, rose, okay?" An amazing feat of reality television prowess.
1. Clare (USA)
Clare, the MJ of televised emotional turmoil, came out of Bachelor retirement to become the undisputed winner of week one, garnering the affection of not one but two of the hottest international hunks, Benoit (from France) and Christian (from Germany). While leading Benoit to believe she's all his, she also manages to flirt her way out of an otherwise damning conversation with Christian, convincing him—through some combination of sex appeal and a language barrier—that she can kiss Benoit and be interested in Christian at the same time. Years after her disastrous on-screen relationship with Juan Pablo, Clare is finally having her moment. Until next week.