Throwback Thursday isn't until, well you know, Thursday. But Barack Obama is a man who follows few conventions and he, along with the Michelle Obama, unveiled their official White House portraits this Monday morning. Barack's portrait was painted by Kehinde Wiley, whose strikingly stunning formal paintings of black men were on display last year at the Brooklyn Museum. Michelle chose Baltimore artist Amy Sherald to paint her. Both portraits are so remarkably beautiful they're almost painful to look at.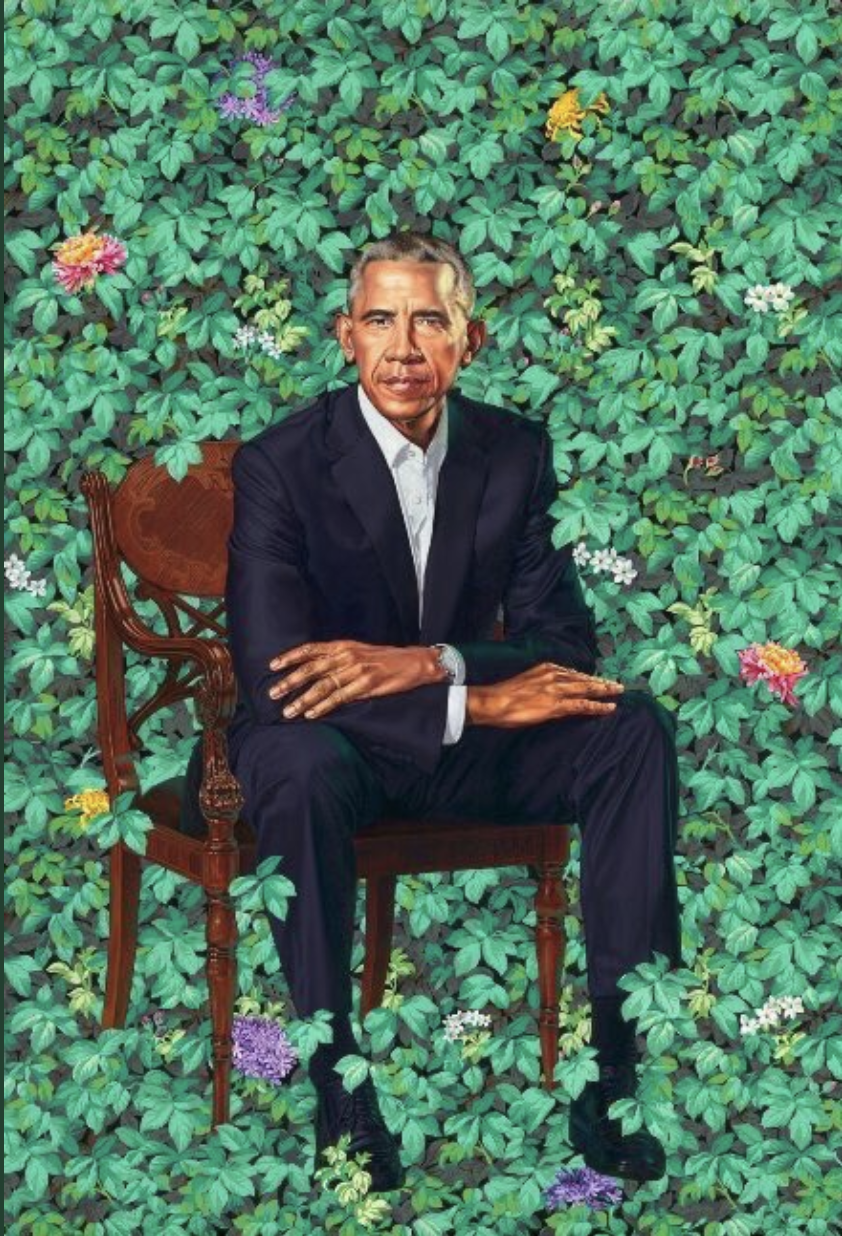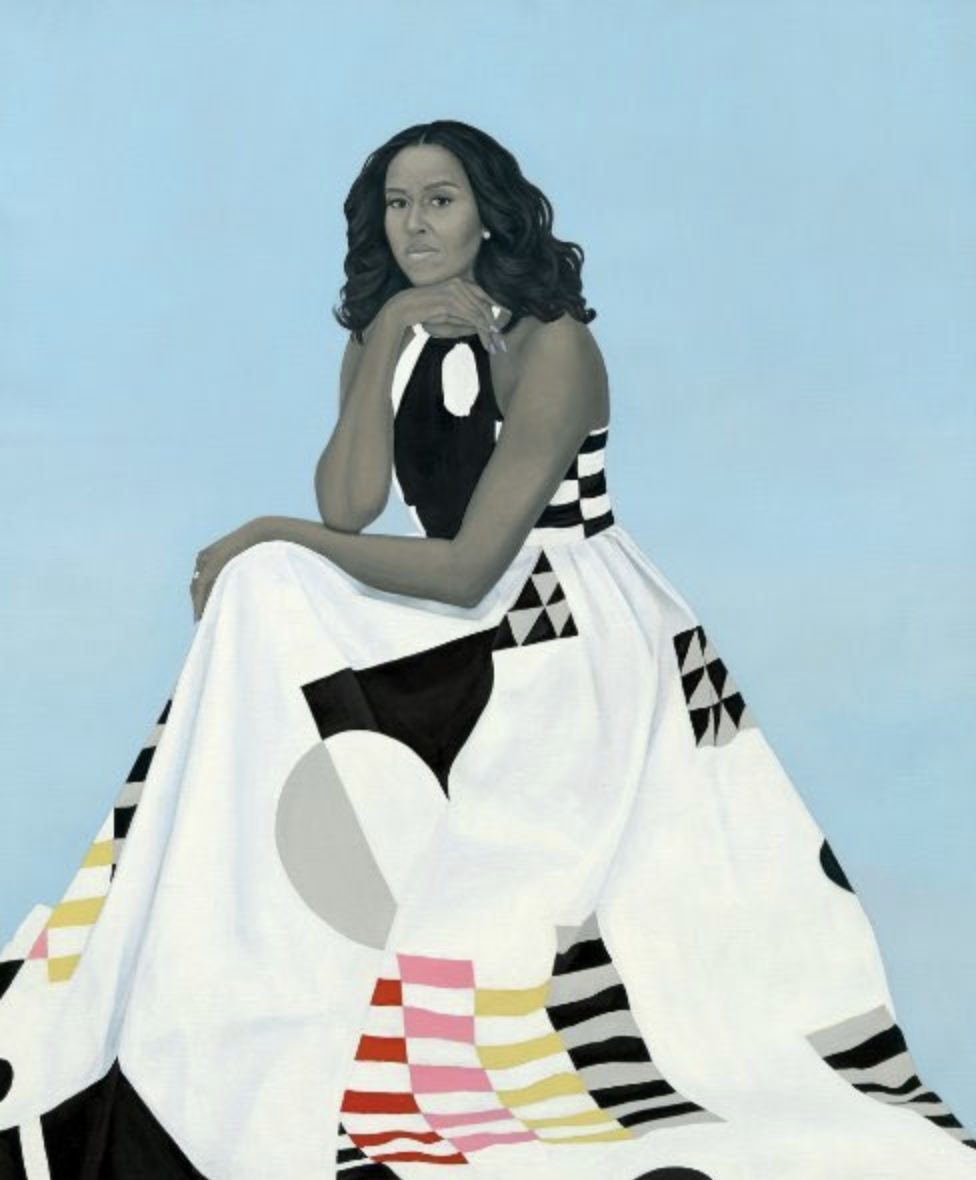 His casual sit. The unbuttoned shirt. Her nails. Her dress. Her "come hither yet beware" look. I'm just in awe. Barack is just lounging in his own personal secret garden where Trump isn't president. Flowers are flourishing. The sun in shining. It smells like cape jasmine.
Sherald and Wiley are the first black artists to be chosen to paint official White House portraits. Take a look at past White House portraits.
Some other presidential portraits in the National Portrait Gallery: pic.twitter.com/wphSfQ5XqF
— Mark Knoller (@markknoller) February 12, 2018


Also, take a look at the official inspiration behind Barack's portrait.
It goes without saying that these portraits are markedly more vibrant and almost dreamlike. Do you think they released these to get us amped for the 2018 midterms? To launch us into a future where our dreams are all achieved and the president doesn't tweet after 9pm?

In his speech this morning at the National Portrait Gallery, Obama said that he and Michelle missed us.
Former President Barack Obama addresses audience at Smithsonian portrait unveiling: "We miss you guys" #tictocnews pic.twitter.com/kZFoiCePhB
— TicToc by Bloomberg (@tictoc) February 12, 2018
He said he missed the way we carried ourselves. Is this because they've seen how we drag our limp and tired bodies through the streets in this new era of Trump. There is no longer joy in our step? Anyways, this is almost too overwhelming for a Monday morning. Both portraits are so colorful and jubilant. It's like a jolt of energy looking at them. Happy Black History month. Happy Monday. Happy Barack and Michelle Day to you.