A somewhat inflammatory statement: A Futile and Stupid Gesture, David Wain's anything-goes biopic about the life and times (and cocaine) of National Lampoon co-founder and comic genius Doug Kenney, is simultaneously the most and least true biopic currently in existence.
The film comes out Friday on Netflix. Adapted from Josh Karp's 2006 book of the same name, it tracks the rise and subsequent fall of Kenney (played by Will Forte), who, at the age of 33, died in a hiking accident many presume to have been a suicide. Along the way, we witness his transition from heading up the Harvard Lampoon (with his enigmatic best friend, Henry Beard, played by Domhnhall Gleeson) to that of an iconoclastic national magazine—to his great, if fleeting, Hollywood success. Indefatigable, whip-smart, egomaniacal, attention-starved and wildly ambitious, Kenney left behind a legacy that included the National Lampoon magazine, its radio show, its live show, where stars like Bill Murray, Chevy Chase and John Belushi were born, and such classics as Caddyshack and Animal House, then the highest-grossing comedy of all-time. With his pull-no-punches political humor and biting, verisimilitudinous parodies, he is widely considered one of the forefathers of modern comedy, particularly of the kind synonymous with The Onion, The Daily Show and their various offshoots.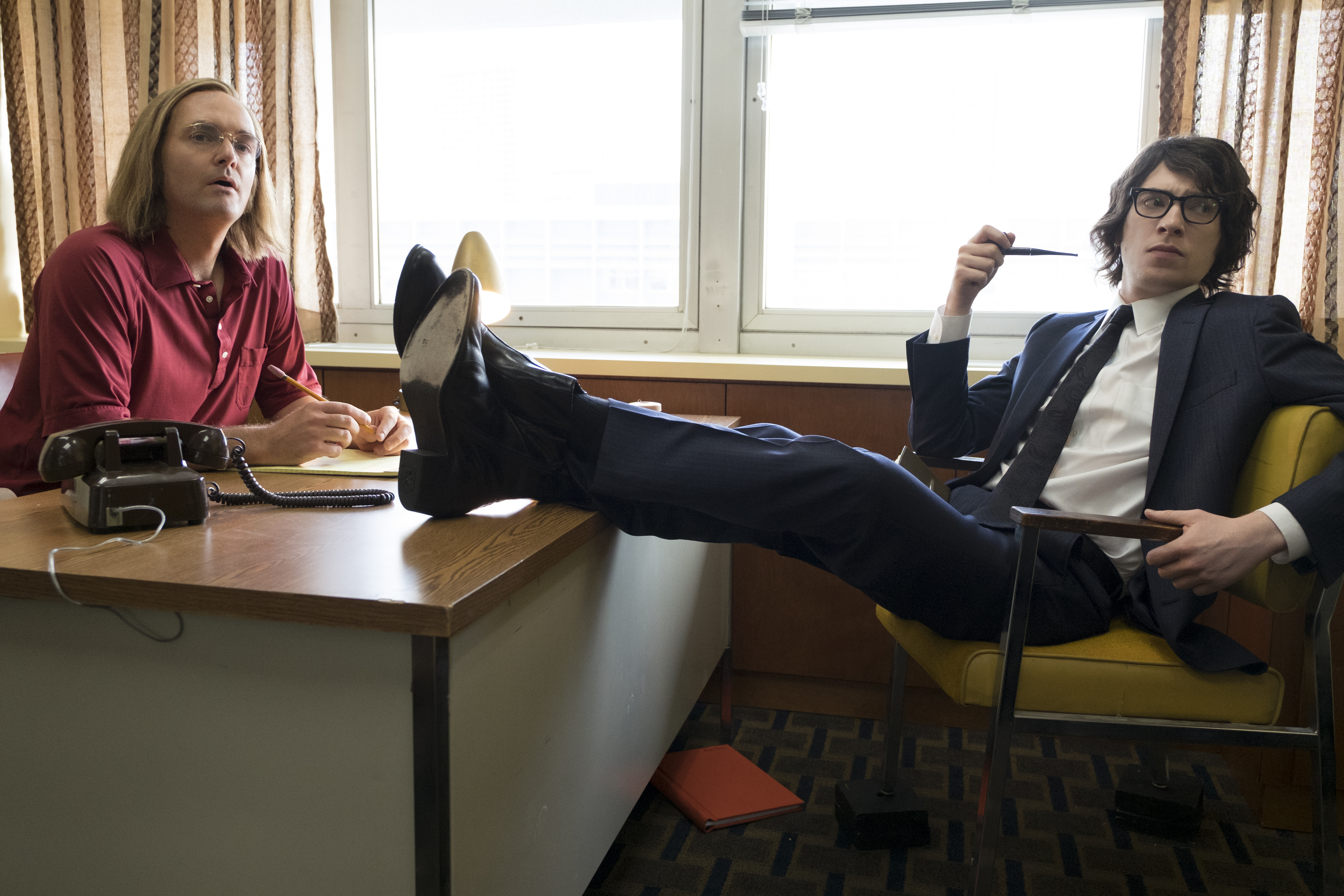 Wain, formerly of The State and the magnificent, short-lived Comedy Central show, Stella, is most famous for the cult 2001 comedy, Wet Hot American Summer, and its recent Netflix reboots. Though he's directed more mainstream fare in the past—like 2008's buddy comedy, Role Models—this project is quite a departure. Yes, it covers Kenney's comic output, and the boisterous office culture of the National Lampoon. But it also doesn't shy away from the darker elements of Kenney's character—his marital infidelities, his drug and alcohol dependences, his insatiable desire to earn the love and respect of his parents.
"The story is, at its structural base, a drama," Wain says. "We knew we wanted it to be funny because it's about comedy...but the guiding light was to tell this story and express the emotions that happened at the time."
Producer Peter Principato sums it up thusly: "This was always going to be a drama about funny people."
Despite being, at its core, a traditional biopic about a traditionally flawed-yet-brilliant biopic subject, it's clear from the get-go that this is still very much a David Wain movie. His work has always tended to claw at the box in which it's contained. Stella took the formula and beats of a traditional 30-minute sitcom—three middle-aged guys living together—and ramped it all up, taking grounded storylines to increasingly zany places before tying them up in neat little bows, as if to poke fun at the artifice of the sitcom's narrative structure altogether. The entire premise of the first Wet Hot American Summer reboot was an in-joke: fourteen years after the original, they made a prequel, featuring many of the same actors.
In A Futile and Stupid Gesture, Wain deploys a narrative device who's aware of the fact he's a narrative device—a modern day Doug Kenney (Martin Mull) tells the story, choosing what to include and when. Of course, Kenney is no longer alive, so even the unreliable narrator recounting this ostensibly "true" story is a fiction. It's a clever piece of mind-fuckery that nonetheless lays out the film's intentions: to show the version of Kenney's life he would've wanted you to see, were he alive.
The movie subverts our notions of a traditional biopic in other ways, too. At one point, an entire list of infidelities and narrative liberties scrolls, almost Star Wars-like, onto the screen. Contrary to what some critics saw as an oversight in the 2015 documentary, Drunk Stoned Brilliant Dead, A Futile and Stupid Gesture also wryly acknowledges the dearth of black writers and performers involved in the National Lampoon; during one scene, a few black characters wander into the film, only to be ushered out by our humble narrator.
Then there's the cast, featuring Joel McHale as Chevy Chase, Jon Daly as Bill Murray, Seth Green as Christopher Guest and more unlikely pairings of actors and their famous antecedents.
"We didn't want to veer into caricature or silly impressions of these people," Wain clarifies. "We wanted to show them as real people in this time and place, acknowledging of course that the audience is familiar with their real-life counterparts."
"It was really important to us [for the actors] to really embody the spirit of the characters," Principato says. "[For] somebody like Chevy Chase, there's a whole history there between Joel [McHale] and Chevy. But from an acting standpoint, he went about capturing the essence of the man rather than doing a character."
The results are predictably mixed, if not equally pleasurable. Daly manages to disappear into his Bill Murray, while McHale's rendering of Chase naturally feels more meta—you can't help but feel like you're watching Joel McHale doing Chevy Chase.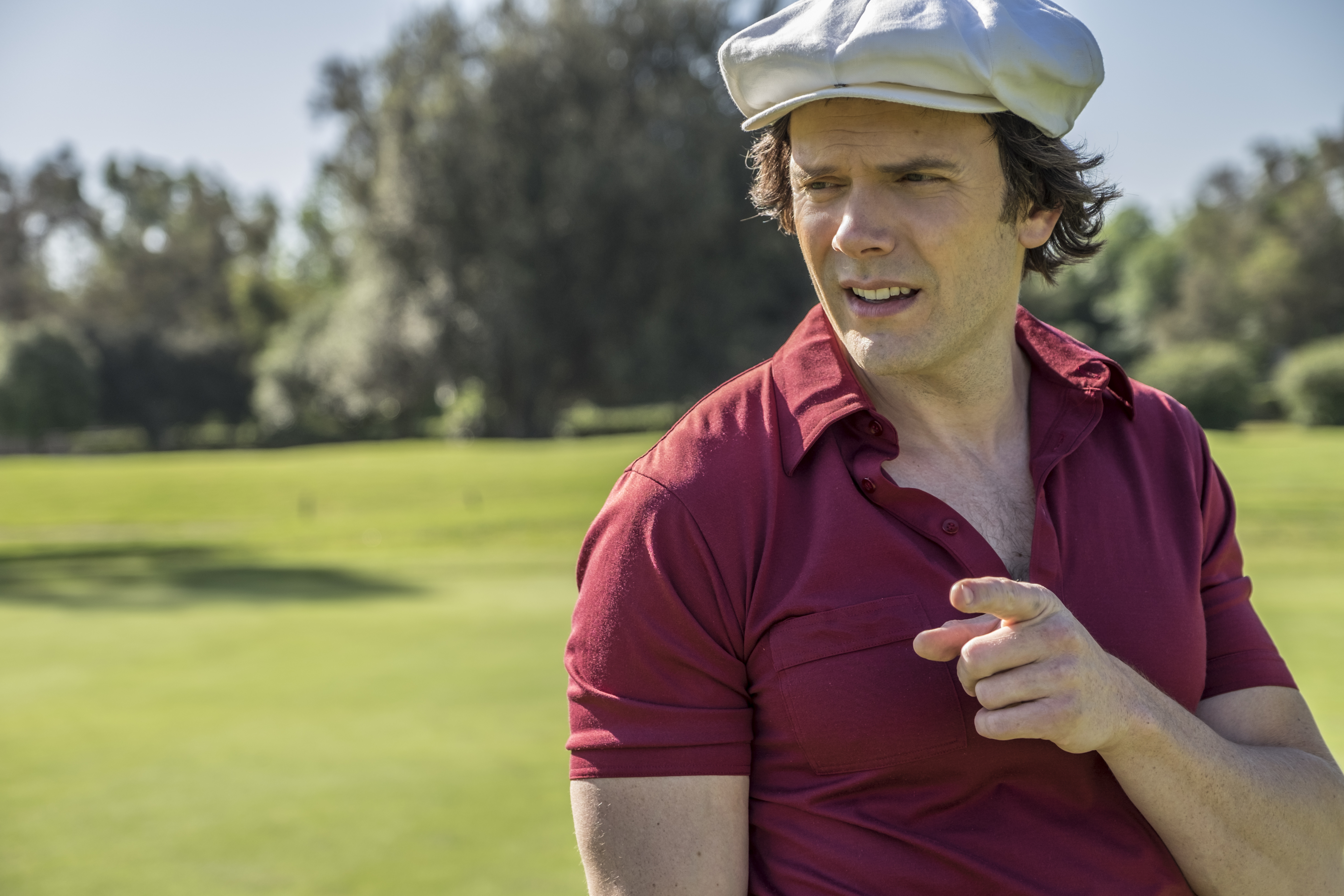 In these ways, the biopic is objectively untrue—it does not bother to stick to facts and is straightforward about the ways in which it deviates from them to enrich the story. But the film is truthful in a more profound sense; as a rule-breaking, self-aware parody of sorts that nevertheless closely adheres to the thing it's parodying—a dark tale that manages to stay light—it remains true to its subject.
"There was a lot of discussion with the idea in mind of not wanting to do [the movie] in the most conventional way—of wanting to do it in a way Doug Kenney might've enjoyed," Wain says.
Nobody can know for certain, but it would appear as if he's succeeded.