There comes a time in any international pop star's life where they have to scale back a bit and examine their roots. For Justin Timberlake, it seems like he is literally going to be examining roots in his upcoming fifth album Man of The Woods. The last thing I remember Timberlake putting out was the Trolls theme song. Now he's retreated into the forest to rediscover his manhood and all I can say is, I hope whatever he is seeking from making this album gives him the peace he needs. I guess? Then he can like, get back to making Bat Mitzvah bangers.
At a private listening party for Man Of The Woods in NYC yesterday evening, attendees were served hors d'oeuvres with bugs in them, including grasshoppers and ants smothered in rose oil and black garlic. No word on the actual music because people had to sign an NDA, but Justin, I'm not going to like publicly question what's going on but between you and me...what is going on? Is this whole charade because you had to be in the Mickey Mouse Club instead of the Boy Scouts as a kid?
Timberlake also revealed that his son's name, Silas, means "living in the woods." I like hiking. I like camping. I'm suspicious of this REI drag Timberlake is putting on but hopefully this album will just get it out of his system. He'll realize that things like pistachios taste much better than bugs and sweating through your flannel doesn't add to the romanticized outdoorsman charm he's reaching for. But he has to go on that trek by himself, and I'll let him.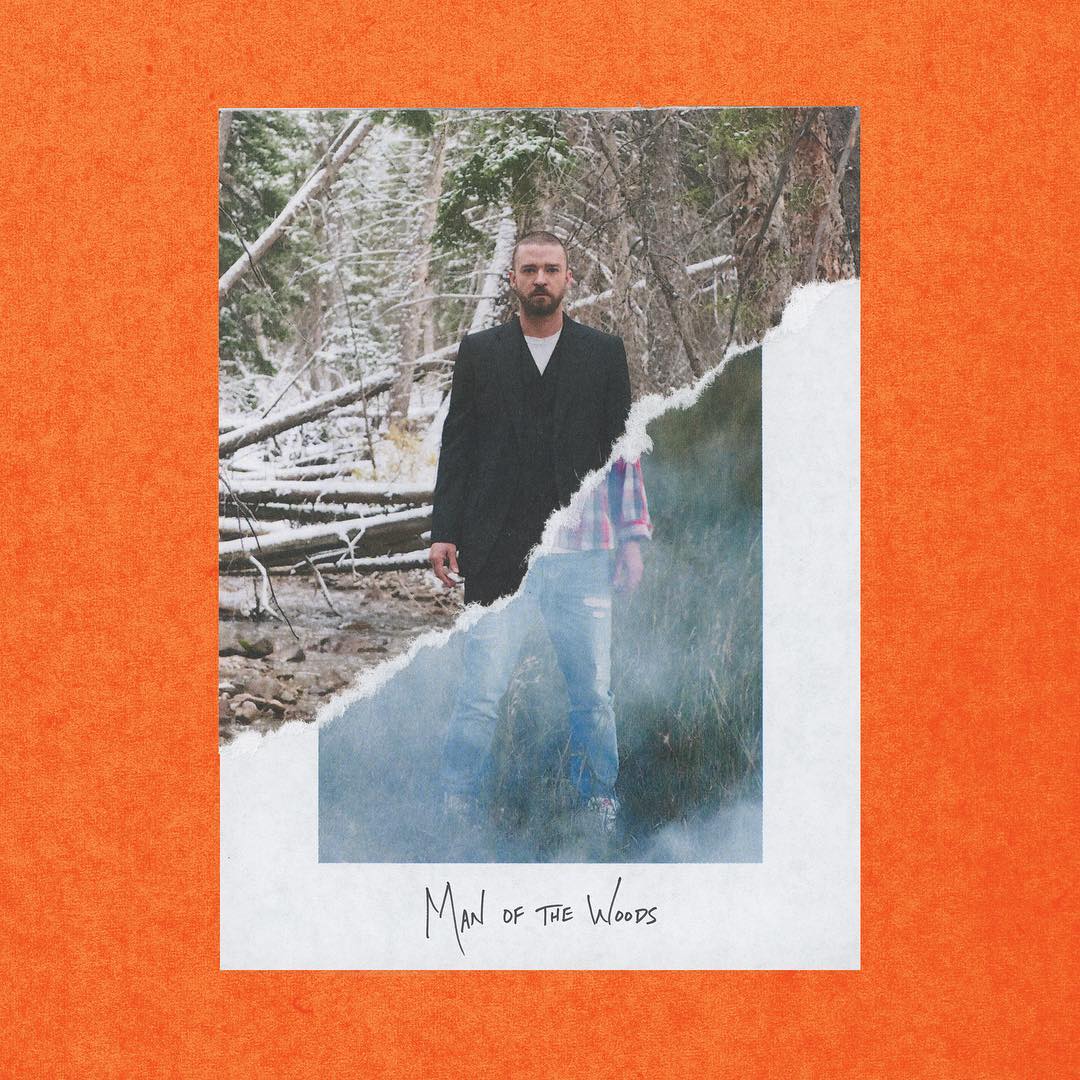 The cover for Man Of The Woods is like a Bon-Iver-meets-Urban-Outfitters-fever-dream. Timberlake stands beneath a snowy canopy while a torn photograph reveals the lower half of his body is buried deep under layers of Instagram's most aggressive filters. Tracks include "Flannel," "Supplies," "Livin' Off The Land," and "Montana." Again, I can only conjecture what has led this former frosted tips enthusiast so deep into the thicket, but I am confident he will re-emerge with even stronger synth-pop ballads that inspire 13-year-olds to twerk for the first time. Whatever it takes, I'll give him his space. I won't eat the bugs he's serving to elite Manhattanites and record producers, but I respect his journey. Godspeed, Justin.