As you've probably heard, NBC is currently working on a revival of their 2007 mega-hit The Office. Series creator Greg Daniels is attached to the new project, which plans for a mix of old and new cast members to work out of the same precious office in Scranton, Pennsylvania. But which of our favorite characters will give it a go this time around? The fluidity of the new series will not only depend on each character's individual journey, but that of the actors who play them as well. So let's dive back into the Electric City to determine the revival odds of a few Dunder Mifflin employees, shall we? Because that seems like a fun thing to do.
We'll start with the GOAT:
Michael Scott
Great Scott returning for a single new episode would make even the slightest of Office nerds go mental. But as it's been widely reported, Steve Carell is definitively out for the revival attempt. Let's keep these odds low for now, but plausible—just in case another cameo pokes its head out to blow our minds once more.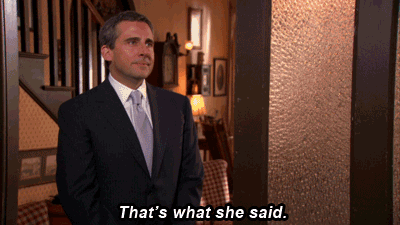 Revival Odds: 20/1
Jim Halpert and Pam Beesly
The last we saw of television's most iconic couple, they were shipping out to Austin to get back in on Athlead. And as Jenna Fischer recently told Variety, she's not exactly sure how these two could realistically find their way back to Scranton for a new season. Pending a spontaneous and devastating divorce, the odds of these two returning are low.
Revival Odds: 12/1
Dwight Schrute and Angela Martin
Our beloved Dwight was last seen a newly married man and newly anointed bossman of Dunder Mifflin, so a return here actually seems realistic. He was the show's strongest character behind Michael, and even spawned rumors of a "Schrute Farms" spin-off in his prime. There's also some comedic gold to mine in Angela's upbringing of their child—and whether that child will lead millions "willingly, or as slaves."
Revival Odds: 1/3
Andy Bernard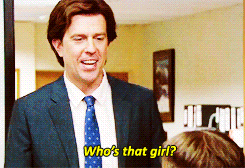 Aside from Carrell, Ed Helms has gone on to arguably the most successful movie career of the cast. Couple that with the fact that Bernard is seemingly content with his move back to Cornell, and the odds are defiantly grim.
Revival Odds: 10/1
Darryl Philbin
Craig Robinson is another who has made a successful career out of his time on the show—and who's underrated Office character has moved on to greener pastures in the show's final season. Let's list him as doubtful, with the idea of a potential cameo remaining very dinkin flicka.
Revival Odds: 8/1
Toby Flenderson
Paul Lieberstein is one of the original show's most prominent writers and producers, so having him back holds gigantic upside. Plus, do we ever really want to see Toby go?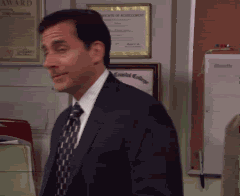 Revival Odds: 2/5
Ryan Howard and Kelly Kapoor
These two abandoned Ryan's infant son in the season finale, so I'd like to imagine they are more likely in jail than Scranton. Though, like Lieberstein, Mindy Kaling and B.J. Novak were two of the original's most significant behind-the-scenes contributors. It would be complicated, but it could happen.
Revival Odds: 5/1
Kevin Malone
Two valuable things I've learned in life from the immaculate Kevin Malone:
A keleven gets you home by 7.
Bring him back, damn it.
Revival Odds: 1/2
Oscar Martinez
Oscar "Mayer Wiener Lover" was last seen making a run for state senator. So it's at least possible that our favorite gay smug Mexican could be making a return to the small screen. Fingers crossed, people.
Revival Odds: 3/1
Phyllis Vance
Phyllis is low-key responsible for some the show's most hysterically foul lines, so a return would be more than welcome. She's also just as old as Michael—so retirement is not necessarily a given. I don't know for certain whether Mrs. Vance will be back, but I am sure of one thing should she return...
Revival Odds: 2/1
Stanley Hudson
Let's go live to Stanley Hudson upon hearing news of The Office's revival season: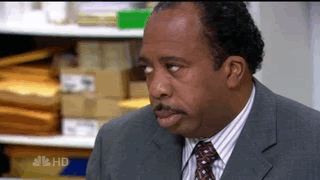 Revival Odds: 12/1
Meredith Palmer
Meredith looked healthier and better than ever in the series finale, and was secretly responsible for some of the show's best moments. I've got a feeling she has a few more casual Fridays in her.
Revival Odds: 2/1
Erin Hannon
Ellie Kemper shone brighter and brighter as the lovely Erin Hannon with each passing season. But she's got her own show now (maybe you've heard of it). Much like her disposable cameras, let's keep things safe and toss her out for now.
Revival Odds: 10/1
Creed Bratton
At last, we arrive at the show's sneakiest, most efficient character—the man who is in charge of something, the man who stays four toes down for the kids. He was notoriously hauled off to jail in his last, heartfelt scene. But as all true Office fans should acknowledge, we have yet to see Creed scuba. And if Creed can't scuba, then what's this revival all about? What is NBC even working towards? Let's get Creed Bratton back into our lives as soon as possible.
Revival Odds: 4/1