You'd have to be a crazy person to catch all the Oscar-worthy movies still in theaters before the end of the year. Phantom Thread. The Post. Lady Bird. The Florida Project. Call Me By Your Name...
So in lieu of writing a best-of list with a bunch of movies you may not be able to see for who knows how long, anyway, I've put together a list of a different kind: The Best Movies of the Year (That You Can Stream Right Now).
These are the films that were, from a critical lens, some of my favorites. But more importantly, these were the movies that, despite the political shock of every new day in 2017, still managed to surprise me—by their capacity to move, provoke, or just plain entertain.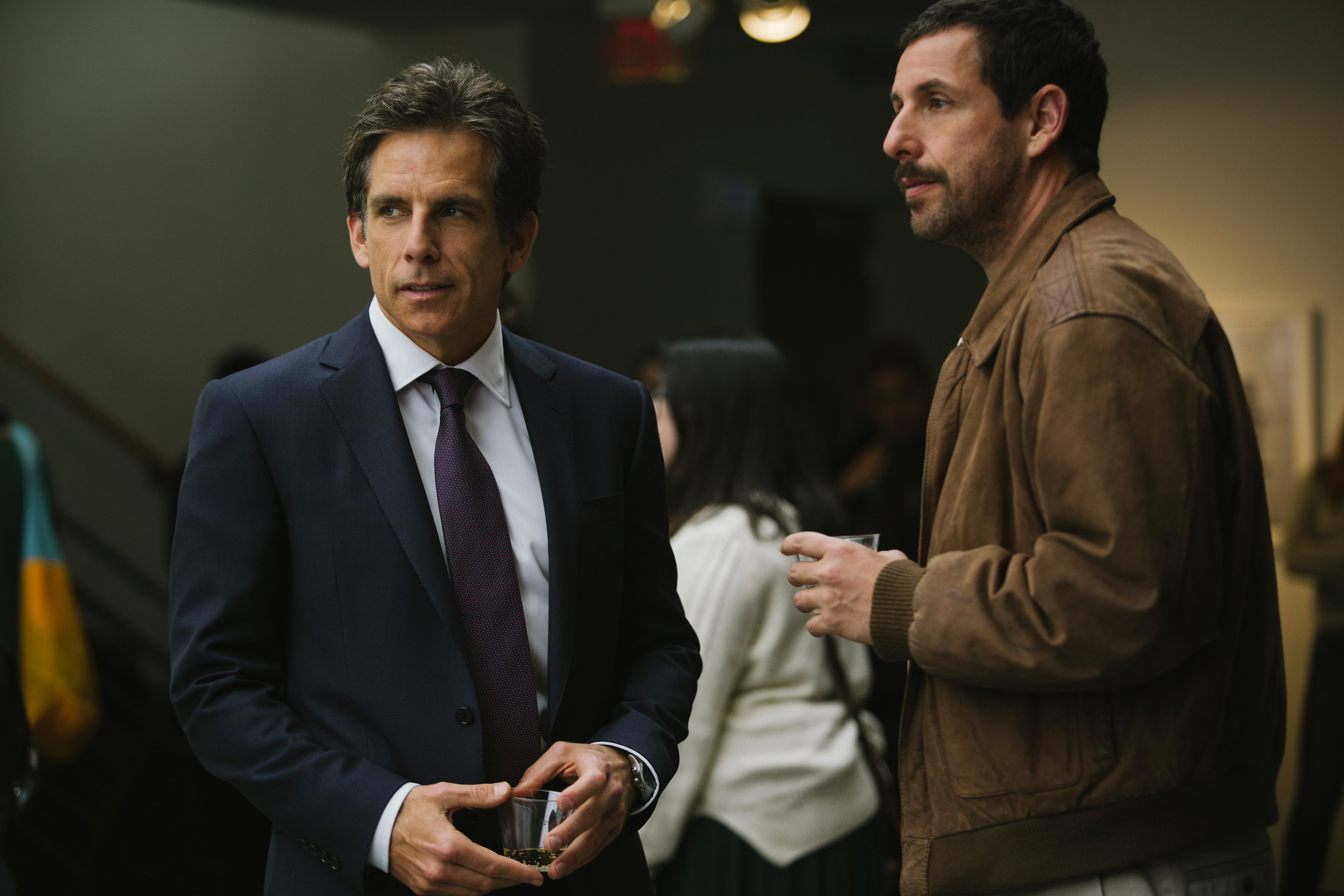 10. The Meyerowitz Stories (New and Selected) (Netflix)
Noah Baumbach's family comedy-drama—about a middling, aging sculptor (Dustin Hoffman) and his offspring—is firmly within the director's wheelhouse. He has a way with Woody Allen-esque white male artists, especially those unsatisfied with their body of work. (Although I suspect his real talent lies in writing women.) The movie is bloated—and its conceit, featuring vignettes of various Meyerowitzs, is half-assed. But it's worth watching alone for the Oscar-worthy Adam Sandler performance, and the equally compelling performance from Elizabeth Marvel, whose short, parenthetical vignette steals the movie.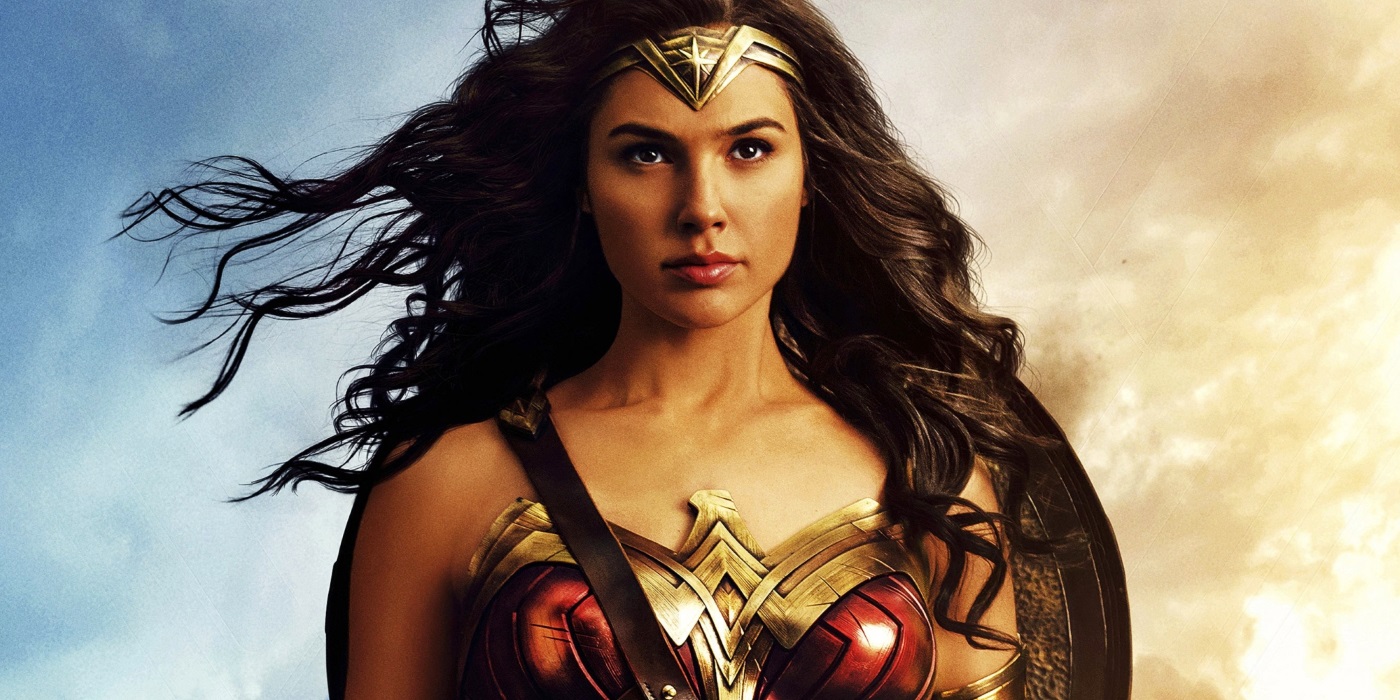 9. Wonder Woman (YouTube/Amazon/iTunes)
Patty Jenkins's superhero movie transcended the genre: it's really a war movie, with superhero elements. Everyone raves about Gal Gadot—and for good reason, she's unbelievably charming—but the rock of Wonder Woman for me is Chris Pine, who gives the best performance of any Chris (Hemsworth; Evans) this year. I don't recall ever feeling this much at a superhero movie.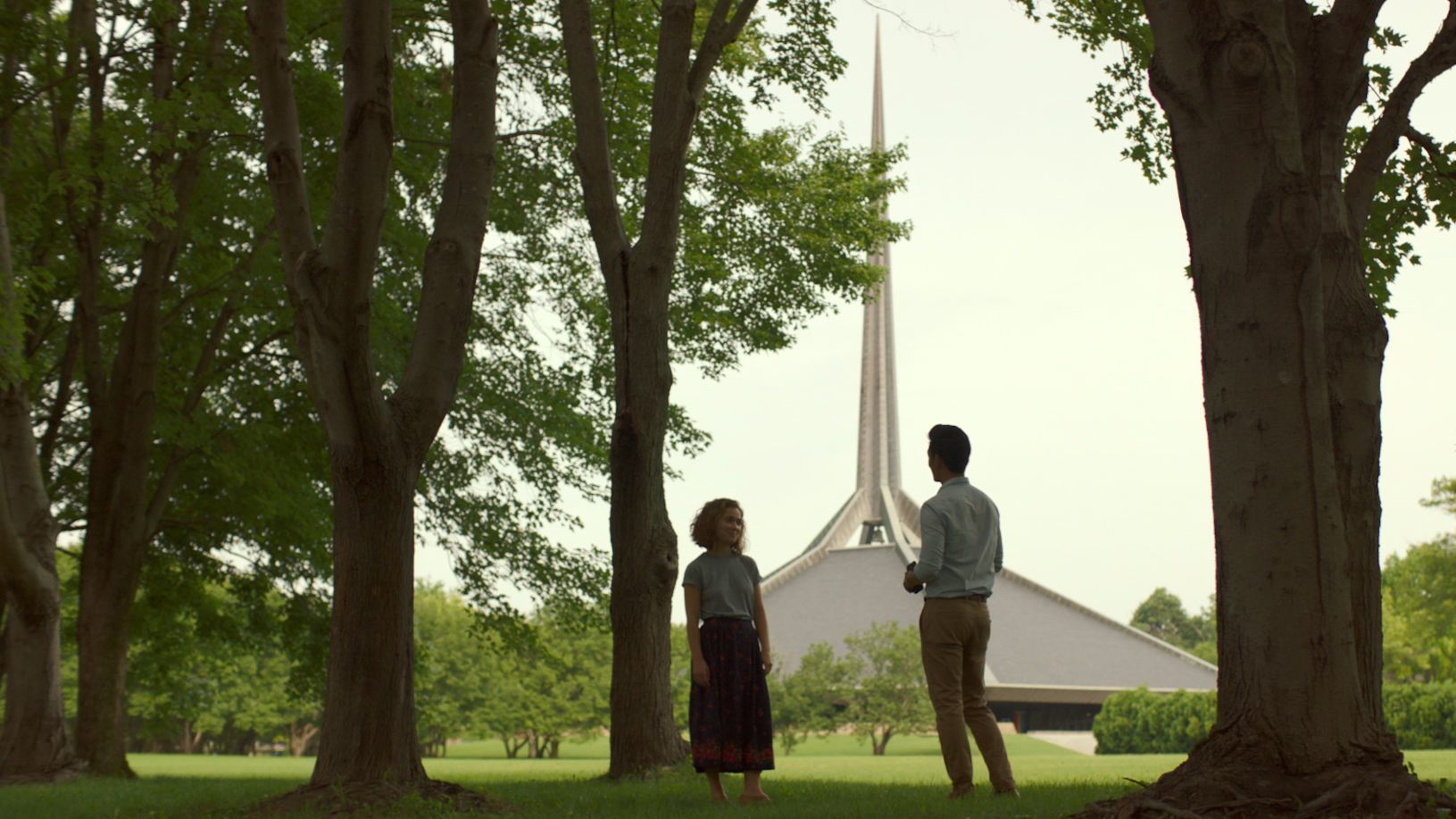 8. Columbus (Hulu)
The understated, sneakily moving first feature from Korean-American director, Kogonada, is set in the Indiana town of the same name. If the movie is to be believed, it must be modernist architecture's best-kept secret. A middle-aged translator, Jin (John Cho), travels there after his father, a renowned architecture scholar, falls deathly ill, where he meets—and continues to meet—a perspicacious 19-year-old local, Casey (Haley Lu Richardson), whose sense of responsibility for the care of her capricious mother has kept her from leaving town. There is a symmetry here: Jin wants to leave as soon as he arrives, but cannot; Casey, on the other hand, wants to stay, though it's clear she needs to go. Their relationship is sexual enough to sustain a particular spark, but restrained enough to eschew any icky-ness that might come with it. The result is an intimate, yet distant movie—reflected in the cold shots of beautiful modernist buildings, and the long shots of its characters in conversation, framing them as if they were afraid of us getting too close. Haley Lu Richardson is fantastic to watch. She should be in everything (and I expect she will be soon).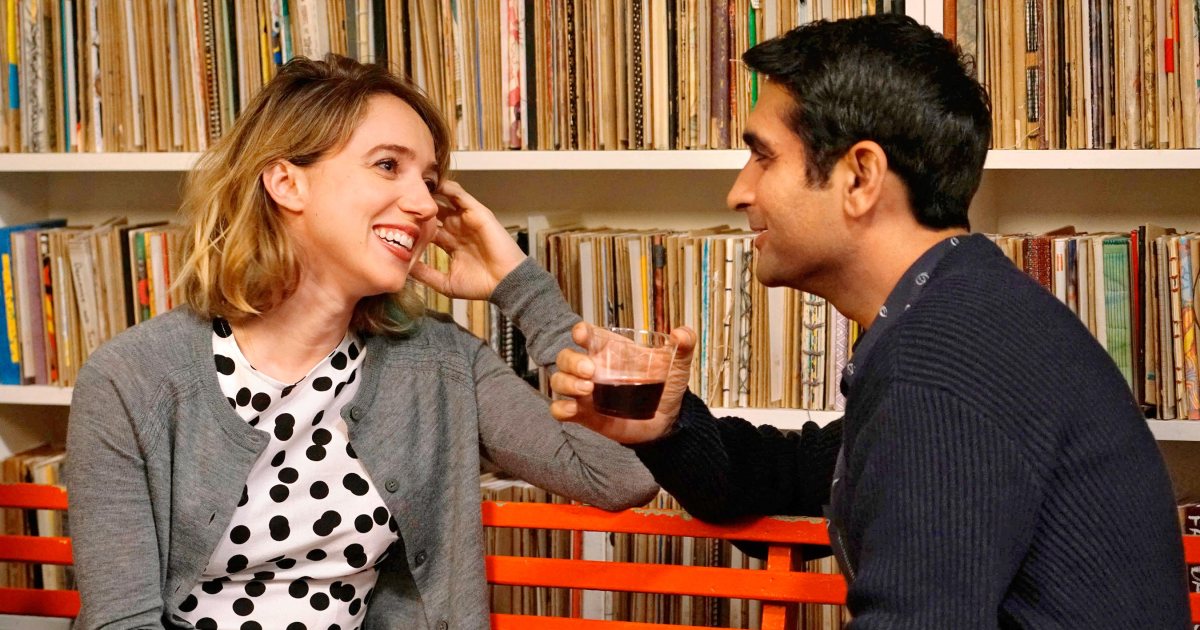 7. The Big Sick (Amazon Video/YouTube/iTunes)
The best rom-com of the year, if you could call it that. Comedian Kumail Nanjiani and his wife Emily J. Gordon's romance—based on their real-life experience, when Emily fell ill after they initially broke up—hits all the right notes: it's touching without being mawkish, and genuinely hilarious without undercutting the seriousness of the story. Holly Hunter and Ray Romano, as Emily's parents, are particularly great. If there were ever a time for the Romanaissance—and I kind of really hope there isn't—this would be the launching pad.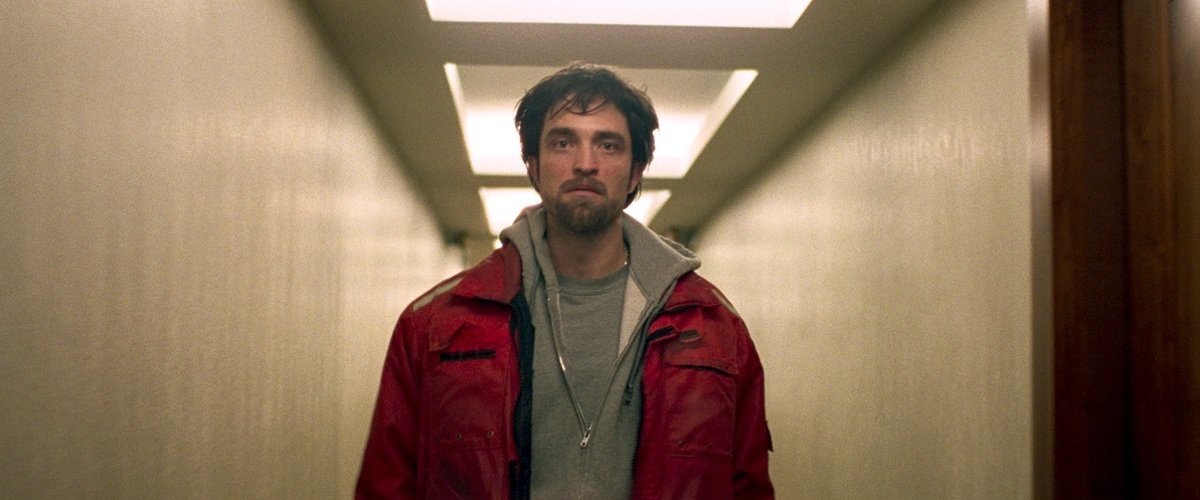 6. Good Time (YouTube)
I had to pee for most of the time watching Good Time—which is an apt description for what it feels like to watch Good Time. The story is simple: a small-time crook, Connie (Robert Pattinson), is out to free his mentally-challenged brother, Nick (a transformed Benny Safdie) from jail. As you might imagine, it doesn't quite go how he plans. Connie is desperate, and charming, and charismatic, and amazingly quick on his feet. The Safdie brothers intelligently track his every whim—you don't know where the movie is going, because it doesn't feel like the movie knows where the movie is going, either (although, of course it does). Pattinson gives one of my favorite performances of the year—the acting equivalent of balancing on a high-wire with the shakes from drinking thirty Red Bulls.
5. Logan Lucky (Amazon Prime)
Steven Soderbergh's West Virginian NASCAR caper has the technical gloss and exactitude of the Ocean movies, but an idiosyncratic comedy all its own. Adam Driver and Daniel Craig, two bona fide movie stars, shed their skins and disappear into character-actor-like performances. Even Katie Holmes goes all in. This is a film where it felt like everyone was 100% on the same page. It's hands-down the most fun I had watching a movie this year.
4. Song to Song (Amazon Prime)
I'm hot and cold on Terrence Malick. I loved Tree of Life. I also almost walked out of the nonsensical slog, Knight of Cups. But his expressionistic style of filmmaking is put to great use in Song to Song, a tale of four Austin-based lovers in the music business, played by an unbeatable quartet of actors: Rooney Mara, Ryan Gosling, Michael Fassbender and Natalie Portman. If you're willing to let yourself be carried away on Malick's poetic, experimental sojourn, it's well worth the trip. And unlike Knight of Cups, there's enough of a plot to help you find your way. From a pure aesthetics perspective, this is the most beautiful movie of the year—in no small part due to the camera work of famed Mexican cinematographer, Emmanuel Lubezki (Birdman, Children of Men).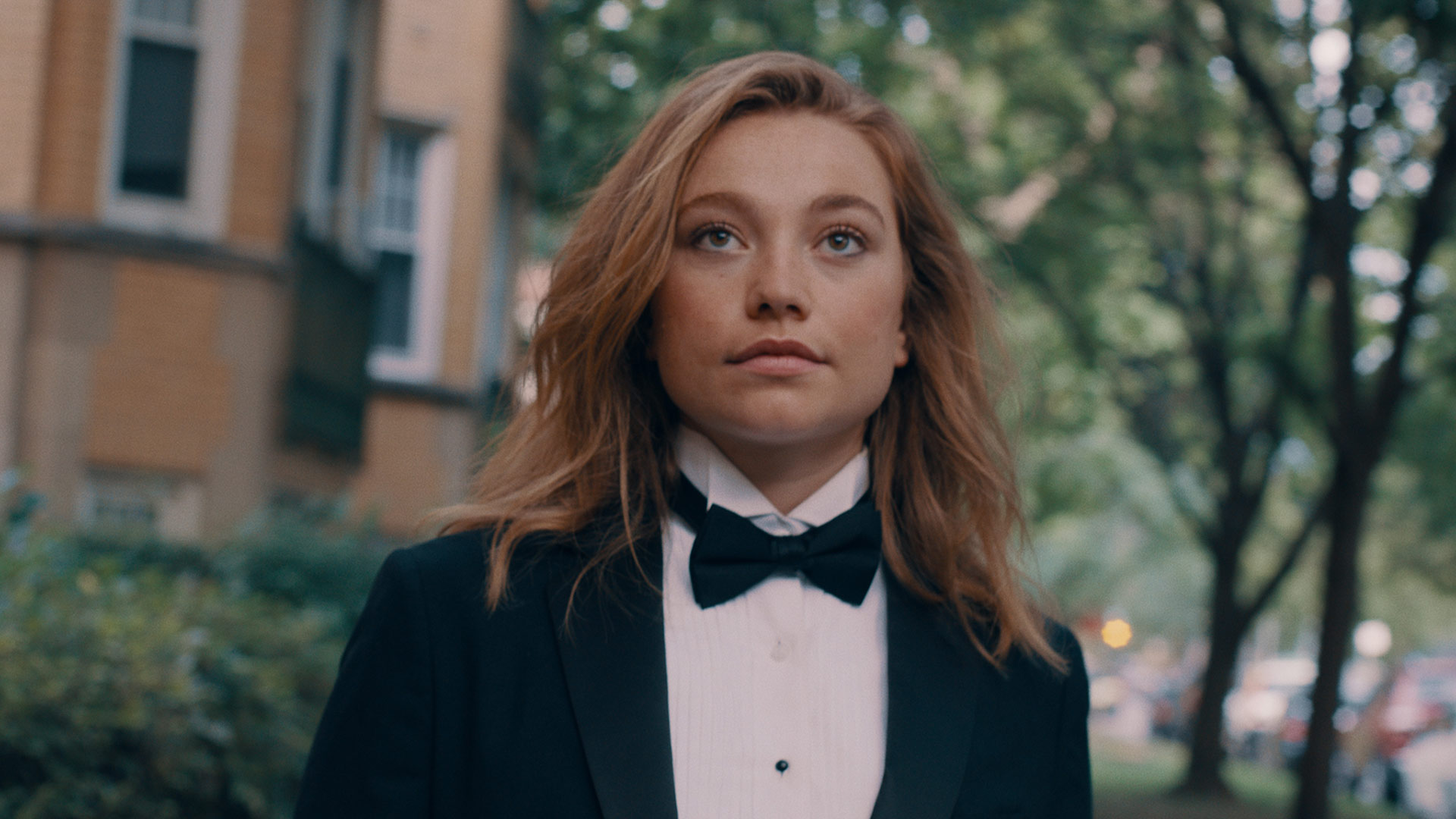 3. Princess Cyd (iTunes/YouTube)
If Greta Gerwig's Lady Bird had come out another year, we'd be heralding Stephen Cone's quiet film—about a South Carolinian 16-year-old girl (Jessie Pinnick) who spends two weeks with her novelist aunt (Rebecca Spence) in Chicago—as the best coming-of-age story of 2017. Tender, tightly-paced, wonderfully literary—Princess Cyd is, plainly, about the ecstasy of discovering what (and who) to love. It has its moments of deep pain, but this is by and large a happy, hopeful movie. I watched it alone in bed and found myself smiling like a goon most of the way through.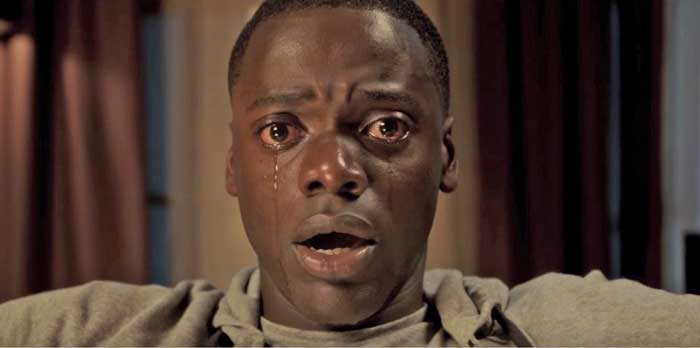 2. Get Out (HBO)
Enough has been written about the brilliance of Jordan Peele's sociological horror film—easily the most politically effective movie of the year—so I won't beat a dead horse (and won't give away the plot to those who haven't seen it). Suffice it to say it's proof that a well-executed, tightly-plotted, beautifully acted quote-unquote "genre" movie can have the same, if not more, of an impact than what we tend to consider typical awards fare.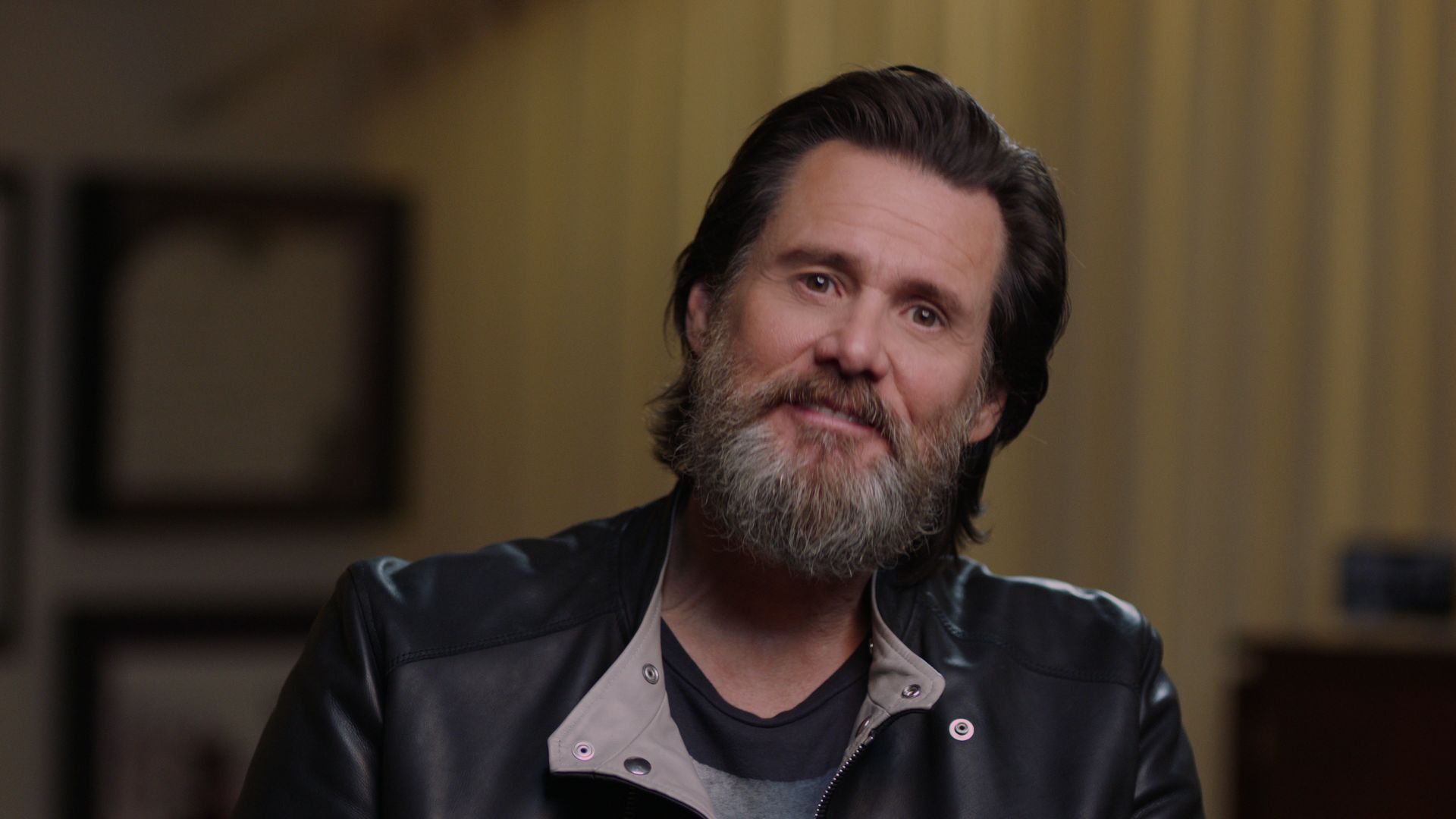 1. Jim & Andy: The Great Beyond (Netflix)
I'm not a huge documentary guy—never have been. But Jim & Andy is utterly fascinating. The film weaves backstage footage from the set of the Milos Forman Andy Kaufman biopic, Man on the Moon, where Carrey went full-method as Kaufman, going so far as to talk to Forman, and even Kaufman's family members in character, with one long, meandering interview with Carrey in the present day—about his career, his fame and his place in the cosmos. It's a brilliant exercise in restraint, and a gripping study of two similarly singular performers. Kaufman, who took a performance artist's approach to comedy, never knew, or cared, where the bit ended and life began; Carrey, on the other hand, after skyrocketing to global stardom, lost his sense of self amidst the larger-than-life characters he portrayed on-screen. By inhabiting Kaufman for Man on the Moon, Carrey both avoided having to reckon with his own identity and engulfed himself in an entirely new one. It's unclear, from the documentary, whether he came out the other side fully intact.