The 75th Annual Golden Globes nominations were announced this morning via the age-old medium of a Facebook live video. This year, as seems to be tradition for the Hollywood Foreign Press, there were a remarkable number of snubs and otherwise strange choices in the nominations. Does this mean we are boycotting the January 7th awards show? Probably not. It's a cultural touchstone, and the need to drink champagne and criticize celebrities' outfits on a Sunday evening outweighs our contempt for not having a single woman nominated for Best Director. But come on guys, doesn't Spielberg have enough awards at this point? It's irresponsible to keep nominating him.
Here are the the gripes we have against Hollywood's drunkest second biggest night.
The Florida Project is not nominated for Best Picture or Best Director
A damn shame, though not necessarily a surprise. This is very much the sort of indie movie darling that the Hollywood Foreign Press would ignore. And yet, this story of a few kids living at a rundown motel just blocks from Disney Land, is one of the most poignant and downright happy films of the year. (How director Sean Baker coaxed that prodigious performance out of 7-year-old star Brooklynn Prince, I'll never know.) The ending is a bittersweet jolt of pure, childlike feeling. Expect The Florida Project to find redemption at the Oscars.
—Sam Eichner
The Florida Project deserves 527 more nominations than it received. Brooklynn Prince ought to have an awards show devoted just to her. Best ice cream eating? Brooklynn Prince. Funniest Mischievous Look? Brooklynn Prince. Cutest Arsonist? Brooklynn Prince. Plus, Sean Baker's direction blew us away. Did you know that the constant presence of helicopters at the motel wasn't planned for and he had to incorporate them into the narrative (not to mention, audio)? His graceful ability to capture such a precarious socio-ecosystem ought to have earned him a nomination.
—Kady Ruth Ashcraft
Guillermo del Toro's The Shape of Water is nominated for Best Director, Best Picture, Best Actress, Best Supporting Actor and Best Screenplay
I found this movie to be utterly dull and unsurprising, and only mildly moving. It's beautifully shot--the colors, especially, are fantastic—but it is ultimately an imaginative conceit cloaked in a mundane love story (about finding someone who truly understands you, I suppose, even if that someone is a sea monster with a cock).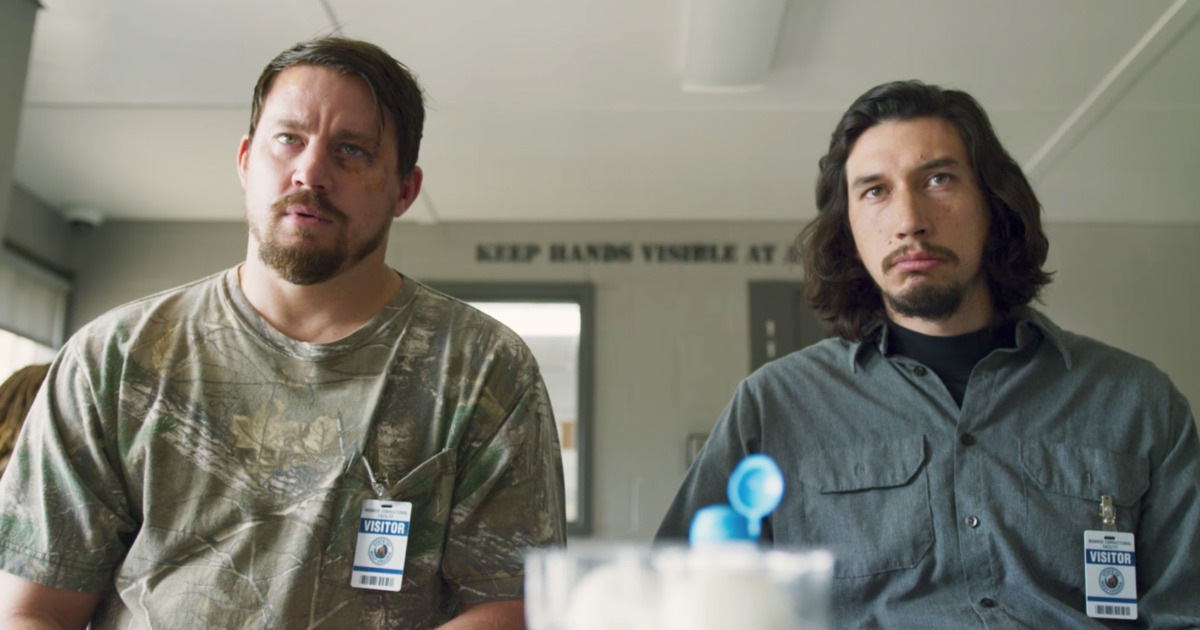 Logan Lucky and The Big Sick were both snubbed for Best Picture—Musical or Comedy
Steven Soderbergh's Logan Lucky was an idiosyncratic caper, with the technical gloss of the Ocean movies, but genuine West Virginian weirdness, too, featuring singular comedic performances from Adam Driver and--shockingly enough—Daniel Craig. It was perhaps the most fun I had at the movies this year.
The Big Sick is an easy one. Equally funny and touching, Kumail Nanjiani's on-screen adaptation of his real life relationship was, with the exception of Lady Bird, the best pure comedy of the year.
Stranger Things was nominated for Best TV Drama over The Deuce
Stranger Things 2 was an entertaining follow-up to the first season. I have few complaints from a fan's standpoint. But The Deuce was a veritable all-caps "DRAMA"—a grittily realistic portrait of the sex-qua-capitalism in '70s New York. It should've been nominated for the finale alone.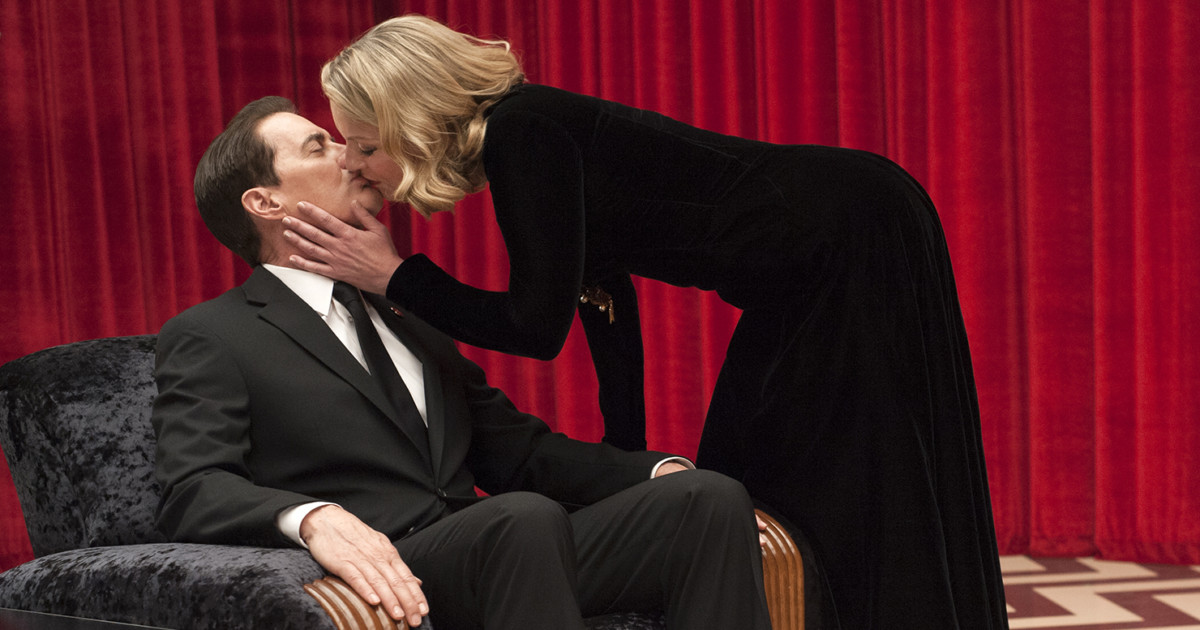 Twin Peaks: The Return is shut out, but for Kyle MacLachlan.
A groundbreaking television event, deserving of recognition. Apparently not from the Globes.
Robert Pattinson is not nominated for Best Actor for Good Time
Pattinson's adrenalized, on-edge performance as a small-time crook in the Safdie brother's edgy sort-of-noir was one of the best of the year. You can't take your eyes off of him; Pattinson's natural magnetism is amplified by the fact that while you're drawn to him, you never have a handle on what he's doing next.
Freddie Highmore was nominated for The Good Doctor.
Get out of here with that shit, Hollywood Foreign Press.
—Sam Eichner
Get Out snubs
Get out of town with all these Get Out snubs! (Sorry.) Well, there's mainly just one big oversight which is the lack of a nomination for Jordan Peele's superb directing of the thriller. There was rightful commotion earlier in the fall when the movie was placed in the comedy/musical category, of which it is neither. The Hollywood Foreign Press ought to either widen the categories to better reflect the ever-expanding genres we're seeing in theaters, or do away with the categories all together. The movie is in a separate league than it's competitors in the category.
No women directors are nominated
This was a year of women excelling behind the camera yet these nominations don't reflect that at all. Wonder Woman's Patty Jenkins, Lady Bird's Greta Gerwig, and Mudbound's Dee Rees were all overlooked in that category despite receiving exceptional praise for their work in 2017.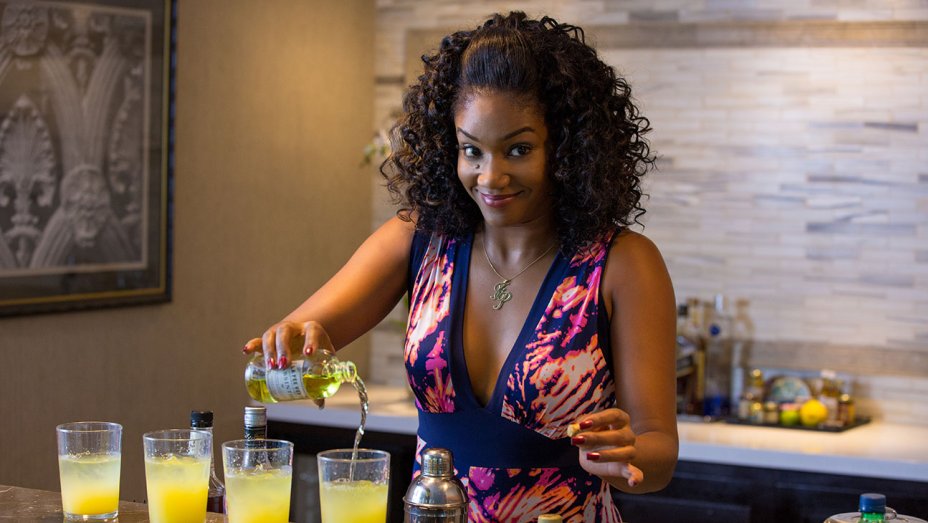 Tiffany Haddish's performance in Girls Trip
Tiffany Haddish is arguably the breakout comedian of 2017 for her uproarious, scene stealing work as Dina in Girls Trip. She transformed what easily could have been a stock character in a road trip comedy into an utterly delightful and comedically brilliant personage who you couldn't get enough of on screen. She easily should be competing with Allison Janney and Mary J. Blige in the Best Supporting Actress in a Motion Picture category.
—Kady Ruth Ashcraft